Derry Girls and The Good Fight continue, there's a couple of fascinating and contrasting documentaries, while Amy Schumer lands a new comedy special . . .
Pick of the Day
Derry Girls 9.15pm, Channel 4/The Good Fight, 10.15pm, RTÉ One
What a joy to have both Derry Girls and The Good Fight to watch as Erin, Clare, Michelle, Orla and James are beside themselves with excitement as they have tickets to see Take That in Belfast.
Over in Chicago, a Russian student asks Diane to protect her from deportation, in a case that goes right up to the White House. Yep, it's another superb episode of The Good Fight.
New or Returning Shows
Kevin Roche: the Quiet Architect, 11.10pm, RTÉ One
Pritzker Prize-winning architect Kevin Roche, who died on March 1, was an enigma who was still working at the age of 95.
He reached the top of his profession, and his lifetime of acclaimed work included the Ford Foundation, Oakland Museum of California and 40 years designing new galleries for The Met in New York.
Fred and Rosemary West: the House of Horrors, 9.00pm, Virgin Media One
A quarter of a century after it was discovered that Fred and Rosemary West murdered many young women and buried them under their home in Gloucester, people at the heart of the story speak for the first time.
Trevor McDonald searches for answers to how these crimes went undetected for so long, and unearths fresh evidence surrounding these horrific crimes.
New to Download
Amy Schumer Growing, Netflix
Amy Schumer gives a refreshingly honest and hilarious take on marriage, pregnancy and personal growth in her new Netflix comedy special.
Filmed in front of a packed house in Chicago, the comedian talks about the joys of womanhood, settling into marital bliss and sex.
Ending Tonight
Shetland, 9.00pm, BBC One
As the gloomy Scottish drama concludes, Olivia has almost given up hope of ever finding her daughter. Perez (Douglas Henshall, below) is trying to reassure her when some terrible news reaches them.
He speaks to a traumatised and shaken Duncan, who can't believe what he's seeing on the beach. Although Perez believes that he's not involved in the trafficking, these events have left Duncan at rock bottom and he's thinking of leaving Shetland for good.
So, with time slipping away and Perez all out of ideas, will he discover where Zezi is being held captive - and can he get there in time to save her?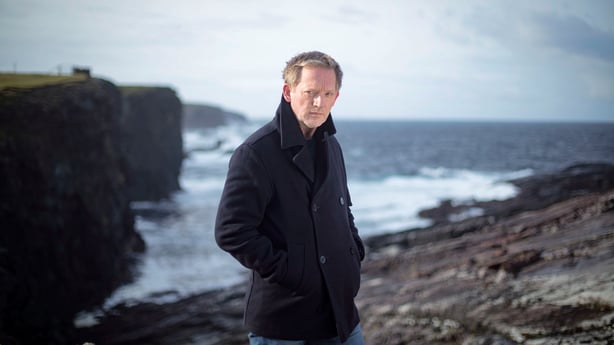 The Miracle, 9.00pm, Sky Atlantic & NOW TV
It's the finale of this quirky Sky Italia drama about a statue of the Virgin Mary that continues to bleed real blood.
As the final double bill opens, the Premier is reeling from a family tragedy, while Marcello is taken to a rehabilitation home for priests.
As he receives an unexpected visitor, yet another mystery envelops the statue of the Virgin Mary when further tests provide a startling outcome.
The Good Doctor, 9.00pm, Sky Witness & NOW TV
It's the season finale for Freddie Highmore's autistic surgeon, and as a barroom fight sends Shaun to seek treatment at St Bonaventure's, while Dr Park and Dr Lim disagree over an elderly woman's post-operative symptoms.
Elsewhere, Dr Melendez and Dr Lim make their romance public, and Dr Glassman continues to pursue a relationship with a good friend.
Don't Miss
The Internet's Dirtiest Secrets: the Cleaners - Storyville, 9.00pm, BBC Four
The prize for the clumsiest TV show title of the year lands here as it's got a colon, a dash and three mini titles from just seven words.
Anyway. Seven thousand miles from Silicon Valley in downtown Manila, a secret team of content moderators must delete a target of 25,000 Facebook, Google and Twitter posts each day.
This BBC Four film explores the hidden and complex world of digital content moderation, where undesirable material is 'cleaned' from the internet by a hidden army of nameless people.
Click here for full TV listings