Director James Gunn has been reinstated as writer-director of Guardians of the Galaxy3.
The 51-year-old film-maker had helmed both previous instalments of the Marvel franchise became controversial when old tweets came to light which had been flippant about 9/11, rape and paedophilia.
Walt Disney Studios chairman, Alan Horn deemed Gunn's behaviour to be "indefensible" and ended his association with the director in 2018.
According to Deadline, the decision to take him on board again as director of the highly lucrative franchise was made following discussons between Disney and Marvel. Horn was reportedly led to a change of heart by Gunn's public apology and enduing meetings.
"My words of nearly a decade ago were, at the time, totally failed and unfortunate efforts to be provocative," the film director said at the time.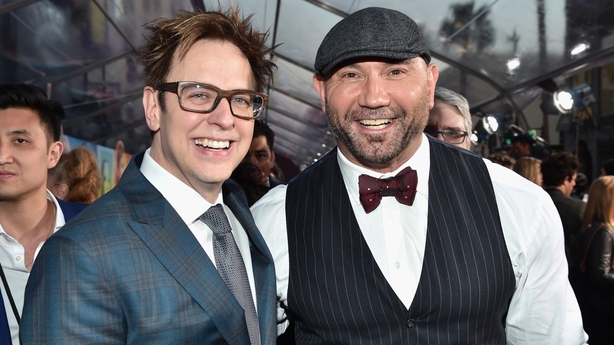 "I have regretted them for many years since – not just because they were stupid, not at all funny, wildly insensitive, and certainly not provocative like I had hoped, but also because they don't reflect the person I am today or have been for some time."
Actors who starred in the first two films lent their support for Gunn after his firing, including Bradley Cooper, Zoe Saldana, Chris Pratt and Dave Bautista. Bautista said he wouldn't return to the third film unless Gunn was reinstated.
"To be honest with you, I don't know if I want to work for Disney," he told Jonathan Ross.