Happy Saint Patrick's Weekend everyone! Here are some tips on what's worth watching on the box between Friday and Sunday. . . It's certain to be a busy one.
Pick of the weekend
Saint Patrick's Festival Parade, 12.15pm Sunday, RTÉ One
Bláthnaid ní Chofaigh, Des Cahill and Sinéad Kennedy present the St Patrick's Day Parade from Dublin and Monday night Sinéad and Keith Walsh give a snapshop of the highlights from the five-day festival.
Street theatre and pageant companies from across Ireland and the world will join together to present Scéalaíocht Agus Seanchaí, a Celebration of Irish Storytelling for the Festival Parade.
Their magnificent creations and flamboyant performances, inspired by long lost legends and contemporary Irish experiences, will weave through the streets of our capital city in a dazzling spectacle.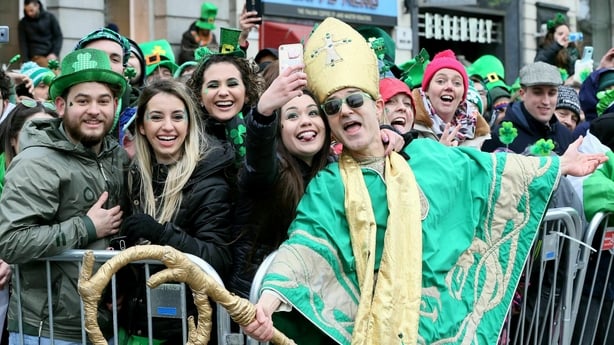 New or Returning Shows
Comic Relief 2019, 8.30pm Friday, BBC One
Red Nose Day returns and is packed full of star-studded guests, and broadcast live from BBC Elstree Studios.
Hosted by Lenny Henry, Paddy McGuinness, Emma Willis, Romesh Ranganathan, Rob Beckett, Alesha Dixon and many more special guests, and includes the likes of Comic Relief Does University Challenge.
RTÉ Music Choice Prize 2019, 11.15pm Sunday, RTÉ 2
Here are the highlights of the RTÉ Choice Music Prize 2019 event from Vicar Street. Chances are you know who won what, but that shouldn't take away from the event. Well, unless you're one of the acts that lost out.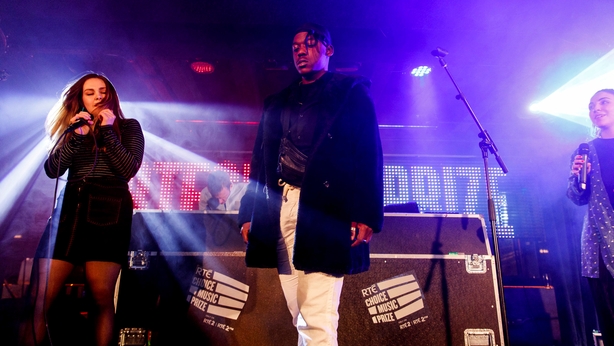 Ceiliúradh na Féile Pádraig, 9.30pm Sunday, TG4
In this special, Daniel O'Donnell hosts and performs in a Saint Patrick's Day event from Armagh's Market Place Theatre and the adjoining Georgian Square.
The line-up includes Celticanto, Lemoncello, Ríoghnach Connolly and Séan Keane, as well as the choir from Dundalk IT.
Skeletons of the Mary Rose: the New Evidence, 8.00pm Sunday, Channel 4
Henry VIII's favourite warship, which sank off of Portsmouth in 1545, is thought to be a perfect example of Tudor society. But was it?
This Secret History documentary embarks on a year-long investigation into who the crew of this most English warship really were, using cutting-edge isotope and DNA analysis.
Food Unwrapped, 8.00pm Friday, Channel 4
The gang tries to make sense of Brexit the only way it knows how, by asking what will happen to the food on the UK shelves, fridges and plates, and how their supermarkets will look and behave after they leave the EU.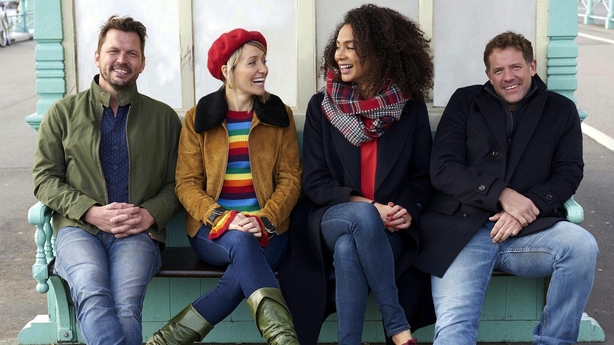 Born Digital: First Cuts, 10.00pm Sunday, BBC Four
BBC Radio 1's Dev introduces a series of short films that reflect on life in the digital environment, as part of a season marking the 30th anniversary of the World Wide Web.
Teddy Pendergrass: If You Don't Know Me, 9.00pm Saturday, Sky Arts & NOW TV
This documentary from Showtime explores the rise of Teddy Pendergrass, the first male African American artist to record five consecutive platinum albums (and against the backdrop of 1960s America), as well as his comeback after a life-changing accident.
New to Download
The Disappearance of Madeleine McCann, from Friday, Netflix
Here's an eight-part, detailed (and probably controversial) documentary series about the disappearance of three-year-old Madeleine McCann, who vanished from the seaside resort of Praia de Luz in Portugal, while on holiday with her family.
By blending new interviews with more than 40 contributors with 120 hour of interviews, archival news footage and reenactments, this series aims to go beyond the headlines and takes a unique look at the facts of the case as well as its impact on media standards around the world.
Arrested Development, from Friday, Netflix
The second half of season five begins as the Bluths continue to make a mess of their personal and professional lives, Michael again can't quite abandon the family that makes him miserable.
Queer Eye: Season 3, from Friday, Netflix
The Fab Five hit the road and head to Kansas City, Missouri, for another season of emotional makeovers and stunning transformations.
Burn Out, from Friday, Netflix
When his son's mom runs afoul of Paris's criminal underworld, a thrill-seeking superbike racer begins moonlighting as a drug courier to clear her debt.
Deadpool 2, from Friday, Sky Cinema Premiere & NOW TV
Ryan Reynolds and Josh Brolin star as the Merc with a Mouth returns. When his life is shattered by a tragic case of fridging, the fourth-wall breaking anti-hero falls into a deep funk.
But when he meets Russell (Julian Dennison), a young mutant being pursued by a heavily armed cyborg from the future (Brolin), he realises he finally has something to live for again.
Ending this weekend
Top Gear, 8.00pm Sunday, BBC Two
Matt LeBlanc samples the new Aston Martin V8 Vantage on track, while Rory Reid tests the self-proclaimed 'best car in the world', the Rolls-Royce Phantom.
Chris Harris explains why a Ford Fiesta is better than a Lamborghini, while Stephen Mangan is the studio guest. Also: the final Top Gear Extra follows on the same channel at 11.30pm.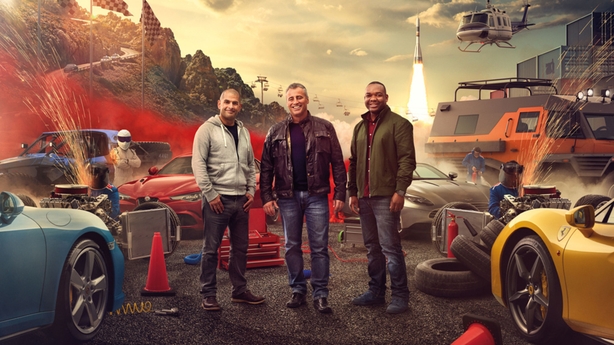 Trapped, 9.00pm Saturday, BBC Four
The final two episodes of this Icelandic drama begin with a new sense of hope, but with everyone chasing down different leads and being too busy to speak to each other events take a catastrophic and disturbing turn.
When everyone recovers from the shock, tracking down the killer has become not just a matter of public safety, but a personal vendetta.
Weekend movies
Birdman, 9.30pm Friday, RTÉ 2
Alejandro G Iñárritu directed this wonderfully inventive film starring a rejuvenated Michael Keaton as a washed-up superhero actor attempts to revive his fading career by writing, directing, and starring in a Broadway production.
The drum soundtrack was pretty unique five years ago, but it's rather annoying now. Still, it's a superb slice of cinema and easily one of the best movies of the last ten years.
Boyhood, 9.15pm Friday, RTÉ 2
Richard Linklater's drama filmed over the course of 12 years, starring Ellar Coltrane, Patricia Arquette and Ethan Hawke.
A boy goes through a series of changes in his life, beginning as a six-year-old. As he grows up, the youngster deals with further upheavals that shape his view of the world.
The Wolf of Wall Street, 9.00pm Saturday, RTÉ 2
Martin Scorsese's fact-based drama, starring Leonardo DiCaprio, Jonah Hill and Matthew McConaughey, about a New York stockbroker rises from unemployment to become one of the richest men in the city's financial elite through an illegal scheme to defraud investors.
Don't Miss
Psychic, 9.00pm Sunday, Sky Arts & NOW TV
Brendan Gleeson stars in his first short film as a charismatic psychic forced out of retirement by his two manipulative sons (real-life sons Domhnall and Brian Gleeson) and taken on the road.
Looking for a cult following, the boys get their Dad on a TV show, but the host is determined to put an end to this family's supposed charade.
Written by another of Brendan's sons, Rory Gleeson, the film is a story about family and showmanship, with a dark detour into the other world.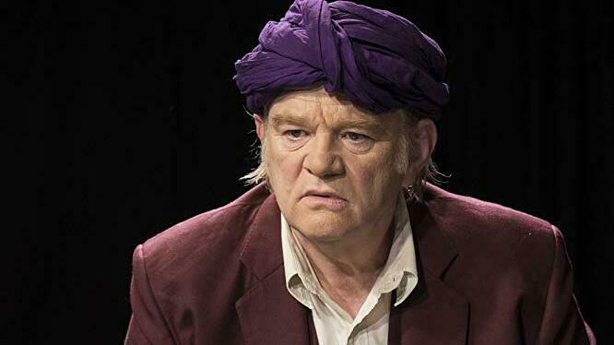 Showbands, 9.00pm Friday, BBC Four
Ardal O'Hanlon looks at what started the showband era in Ireland, the people involved, and how it came to an end in the 1980s. It also includes the Miami Showband massacre.
This documentary forms the centrepiece of a night of Irish-related programming on BBC Four, including documentaries about The Undertones, The Irish Rock Story, as well as live shows from Christy Moore, Stiff Little Fingers and U2.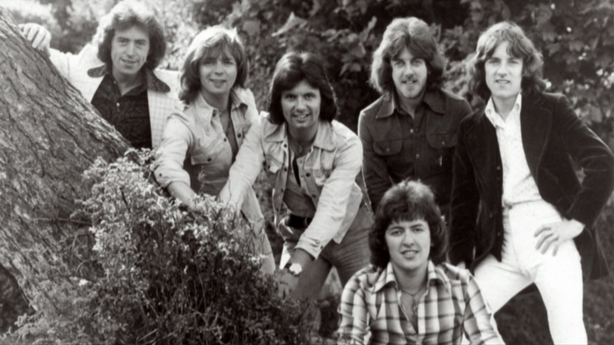 Box Set Binge
The Hardy Bucks, Netflix
Given the weekends that's in it, here's something that quintessentially Irish – and you can see it all from beginning to end.
A circle of young men entertain vague ambitions involving quick cash, woman and showbiz in this mockumentary on small town Irish life in County Mayo.
After that, you can throw in The Hardy Bucks Movie for good measure – where the lads plan a road trip to Poland for the Euros and sights. But plans go out the window when they hit Amsterdam.
Click here for full TV listings