Irish actor Pat Laffan, best known for his roles as Georgie Burgess in The Snapper and the milkman Pat Mustard in Father Ted, has died, his agent has announced.
Laffan's agency, Lisa Richards, announced his death in a statement which reads, "It is with tremendous sadness that we here at the Lisa Richards Agency can confirm Pat Laffan's passing today."
Laffan grew up on a farm in Co. Meath and began his career as an actor after graduating from Engineering in UCD.
A prolific theatre actor, Laffan was a member of the Abbey Theatre Company in the 1960s and 1970s, and was the Director of the Peacock Theatre for most of the 1970s. He directed in the Gate Theatre from 1979 to 1982.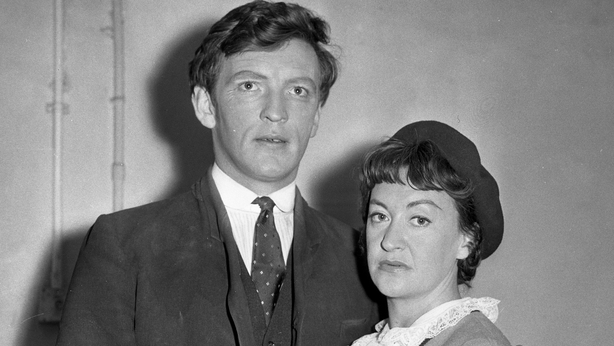 "While Pat is perhaps still best remembered by Irish screen audiences for his portrayal of Mr Burgess in Roddy Doyle's film The Snapper (1993) and as Pat Mustard, the notorious milk man in Father Ted (Channel 4, 1998), he had almost 40 film credits and 30 television credits to his name," the statement continued.
"All here will remember him first and foremost as our friend and mentor and we will miss him terribly. We send our heartfelt condolences to his family and friends."
Laffan's other screen credits include turns in Steven Spielberg's War Horse (2011), Intermission (2003), The General (1998) and Leap Year (2010).
On the small screen he also appeared in Moone Boy, EastEnders and Ripper Street, to name a few.
Father Ted creator Graham Linehan was among the first to pay tribute to the late actor.
"Just heard the sad news that Pat Laffan who played Pat Mustard in Father Ted has died," Linehan shared on Twitter. "Rest in peace, Pat, a pleasure to work with you."
The Gate Theatre hailed him as an "incredible force in the Irish theatre community".
Irish actor Pat Laffan has passed away. Over the years, Pat was an incredible force in the Irish theatre community and was no stranger to the Gate throughout his prolific career as an actor and director. Our thoughts are with his family and friends. pic.twitter.com/f9LGqDWRt1

— Gate Theatre (@GateTheatreDub) March 14, 2019
The Abbey Theatre said he will be "sorely missed."
Very sad to hear that Pat Laffan has passed away. His career at the Abbey started in 1961 and spanned five decades. He will be sorely missed. He is pictured (centre) in one of his earliest appearances here in The Enemy Within in 1962. pic.twitter.com/F1zOdtBK0E

— Abbey Theatre (@AbbeyTheatre) March 14, 2019
The Gaiety School of Acting, of which Laffan was a board member, expressed their sympathies to his family and friends, while thanking him for his work with them over the years.
"Thank you Pat for playing such an important role within the GSA for many years," they said in a statement. "For the myriad memorable performances across stage and screen, and for being a great friend to the School."
Tributes have been pouring in on social media in the wake of the news.
I'm devesated to hear of the passing of the amazing Pat Laffan. I was very fortunate to get to work with him over the years. He was one funny man under his hard exterior. A gentle giant. He left us with some incredible performances, most notably as Georgie Burgess. RIP my friend pic.twitter.com/FVnJlrpUy6

— Laurence Kinlan (@laurencekinlan) March 14, 2019
I was very lucky to work with Pat Laffan last year and he was such an intelligent, encouraging and talented man. Will never forget sitting by the fire with him as he quoted endless poems, plays and stories. My thoughts are with his friends and family. pic.twitter.com/K8yvTTljWT

— Aidan Crowe (@aidancrowe1) March 14, 2019
RIP Pat Laffan, from The Snapper to Father Ted, the provider of some of the biggest laughs we've shared as a nation.

— John Maguire (@JMaguireCritic) March 14, 2019
Sorry to hear Irish actor Pat Laffan passes away. Pat Mustard in Father Ted was one of the funniest characters ever created. RIP. https://t.co/juJv6VJl39

— Rob Smith (@robsmithireland) March 14, 2019
Very sad that Pat Laffan has died.

Pat Mustard was one of the absolute best comedy characters ever. pic.twitter.com/6xmaDFfQpA

— Marc Wallace (@MarcJWallace) March 14, 2019
.