What's on? TV highlights for Wednesday March 13
Jack Whitehall and Rosie Perez are back in Bounty Hunters, as is Madam Secretarty – while it's the end of the line for Condor and Three Girls . . .
Pick of the Day
Bounty Hunters, 10.00pm, Sky One
Jack Whitehall and Rosie Perez return for a second season of this comedy about the bumbling antique dealer Barnaby and no-nonsense bounty hunter Nina.
The action picks up right where the first season left off, with the unlikely duo find in Mexico with a bag full of narcotics and an angry drug lord in the boot of their car, while Barnaby's sister Leah is locked up in a Mexican prison.
With the cartel hot on their heels and the pair desperate to get out of Mexico, they realise their only way out is on Barnaby's temporary passport with Nina posing as his wife. Cue one awkward marriage.
New or Returning Shows
Grow, Cook, Eat, 8.30pm, RTÉ One
Michael Kelly and Karen O'Donohoe are back with a second series aimed at helping people grow their own food. In episode one, they focus on a household staple – the onion.
Michael's young son Nicky gives a masterclass in keeping hens, and Karen heads home to Cork to meet people committed to growing and cooking fresh and seasonal food. Chef Katie Sanderson creates Berber Eggs – a simple meal using onions and eggs.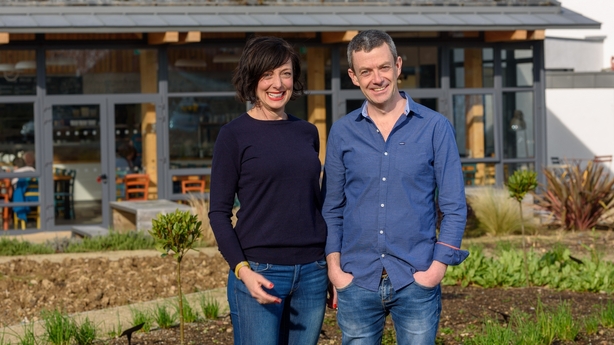 Kilimanjaro: the Bigger Red Nose Climb, 9.00pm, BBC One
Nine famous faces are pushed to their physical and emotional limits in a valiant attempt to scale Mount Kilimanjaro, Africa's highest mountain, to raise money and help change lives this Red Nose Day, with their turmoil and triumphs revealed in Kilimanjaro: The Bigger Red Nose Climb.
The one-hour special sees the intrepid new recruits - Strictly Come Dancing Head Judge Shirley Ballas; former MP Ed Balls; broadcaster Anita Rani; Love Island's Dani Dyer; Pointless host Alexander Armstrong; BBC Breakfast presenter Dan Walker; BBC NFL pundit Osi Umenyiora; and Little Mix's Jade Thirlwall and Leigh-Anne Pinnock - share tents, laughs and tears during their exhausting eight-day trek, climbing 19,000ft together.
Madam Secretary, 9.00pm, Sky Witness & NOW TV
Behind bars but not broken – Elizabeth McCord returns from the season five midseason break to finish what she started.
Having fallen afoul of government politicking after opposing a state's new policy of separating undocumented immigrants from their children, Elizabeth has been arrested and remains in jail after refusing to enter a plea deal.
Will she be able to hold her ground from her compromised position? And will this affect her and Henry's plan to renew their wedding vows?
New to Download
Triple Frontier, Netflix
This latest film from Netflix sees five former US soldiers struggling to make ends meet, who decide to steal millions from a drug lord's lair - and end up with a target on their backs.
Ending Tonight
Condor, 9.35pm, RTÉ 2
This spy drama, starring Max Irons as Joe Turner, a CIA analyst whose fellow agents in the research and development office are all killed, ends its riveting first season.
In the first of tonight's double episodes, Deacon's traumatic past comes into focus, Sharla pursues Joubert and Mae makes a terrifying discovery.
Later, Joe's morality faces the ultimate test as he tries to stop the plague from being released.
By the way, Condor has been renewed for a second season.
Three Girls, 10.35pm, RTÉ One
With the court case finally drawing to a close, Holly, Amber and Ruby are faced with trying to rebuild their fragile lives and putting the horrors they have suffered behind them.
Meanwhile, Sara and Maggie, who fought hard to protect the girls and bring the perpetrators to justice, also face an uncertain future.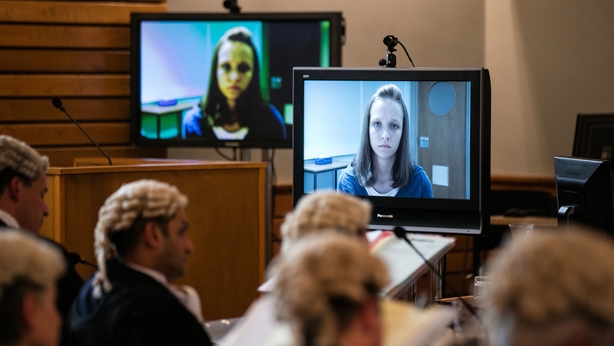 Don't Miss
Doctor in the House, 9.00pm, Virgin Media One
The nation's health is under the microscope once again as the team of experts, Dr Nina Byrnes, Dr Sinead Beirne, Professor Niall Moyna and nutritionist Daniel Davey assess a different household each week and uncover their unhealthy habits.
This year the series explores new subject areas such as how social media and screen-time is changing family dynamics, social interaction and individual well-being, bulimia, anxiety, fertility, the effects of shift work and the effects of being a full-time career.
In episode one, the team of experts are in Kildare to help a family in crisis. Can they turn their lives around in just eight weeks?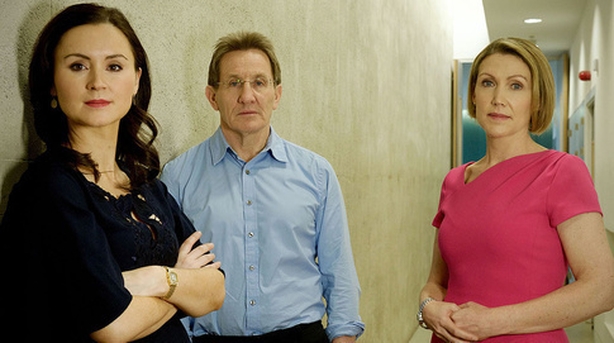 Click here for full TV listings