If you're going no further than the sofa - the weather's looking grim - here are some tips on what's worth watching on the box between Friday and Sunday. . . It's a busy one!
Pick of the weekend
Daniel and Majella's USA Road Trip, 9.30pm Sunday, RTÉ One
This should be a bit of a laugh. Apparently Daniel and Majella O'Donnell have always dreamed of going on a road trip across America, and when an invitation to play in North Dakota came up, the opportunity was too good to pass.
Deciding to take a less direct route to the concert, Daniel and Majella landed in Chicago a few weeks before and took a unique road trip deep through the Mid-West of America in an RV.
In the first episode, they try their hands at baseball, the Mad City Water Ski Team in Wisconsin teach them a thing or two about cruising the lakes, and they ride Elvis Presley's favourite roller coaster, the Zippin Pippin.
New or Returning Shows
Brian Johnson's a Life on the Road, 9.00pm Friday, Sky Arts
One of rock's most iconic and tour-hardened vocalists, Brian Johnson, returns with a new and exclusive look at the fabled rock and roll life on tour.
In the first episode of this second season, the AC/DC front man speaks with one of the world's most iconic stars, with a career spanning over five decades, country legend Dolly Parton.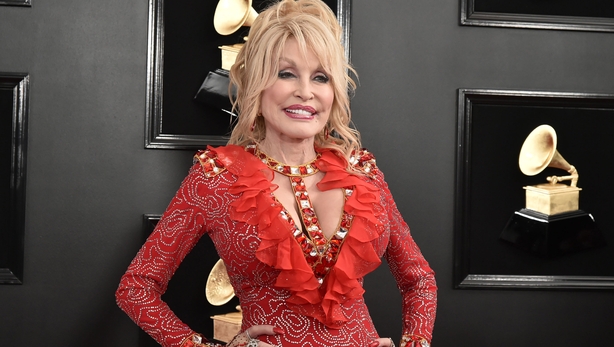 Janis: Little Girl Blue, 10.00pm Friday, Sky Arts & NOW TV
Janis Joplin is regarded as one of the most iconic rock and roll singers – but also a tragic and misunderstood figure who died in 1970 at the young age of 27.
This in-depth examination presents an intimate and insightful portrait of a complicated, driven, and often beleaguered artist.
Gardeners' World, 7.00pm Friday, BBC Two
As the long-running show returns there's advice on how to plant spring flowering perennials and recommendations for planting bare root roses, and Monty will begin planning the vegetable garden.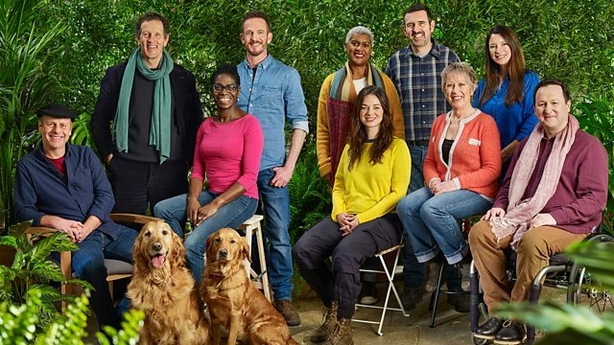 Arcadia, 9.00pm Sunday, BBC Four
Here's something to impress your arty friends. BAFTA-winning director Paul Wright was granted access to the vast vaults at the BFI National Archives to put together this quirky observation of Britain's relationship with the land.
Fiona Shaw and Jamie Glover feature with poetry and music exploring the vision of Arcadia including work by Wordsworth, Thoreau, Emily Dickinson, Vaughan Williams, Ravel and Debussy.
Ending this weekend
Dancing on Ice, 6.00pm Sunday, Virgin Media One
Hosted by Phillip Schofield and Holly Willoughby, Dancing On Ice reaches its spectacular Grand Final, as the three remaining celebrities skate to be crowned champion.
Each couple will perform a Showcase choreographed by skating legends Jayne Torvill and Christopher Dean and recreate their favourite routine of the series - but only the final two will perform their take on the Bolero.
QI, 10.00pm Friday, BBC Two
As another season of the obscure panel game show comes to an end, here's a selection of the best moments from Series P, hosted by Sandi Toksvig with Alan Davies and their guests.
Crufts: Best in Show, 7.00pm Sunday, Channel 4
Clare Balding comes live at the world's largest dog show for all the build-up to the announcement of 2019's Best in Show, following the very important business of the Utility and Toy Group judging.
Tonight's programme also includes highlights of the Flyball and Agility Championship Final, Supervet Noel Fitzpatrick finds out what's so special about Crufts to those who exhibit there, and the myth-busting subject is: what's in a breed?
Who Wants to Be a Millionaire? 9.00pm Sunday, Virgin Media One
Jeremy Clarkson hosts the final episode of this week's current run, giving six new contestants the final chance to become a millionaire by answering 15 questions correctly with the help of four lifelines.
Celebrity Apprentice for Comic Relief, 9.00pm Friday, BBC One
Here's where you can find out what happened when Alan Sugar tasked ten celebrity candidates with organising and hosting a cabaret event to raise money for Red Nose Day.
New to Download
After Life, from Friday, Netflix
Created, executive produced, and directed by Ricky Gervais, who also plays its main character, Tony, a man whose perfect life is shattered when his wife suddenly dies.
After contemplating suicide, he then decides to live long enough to punish the world for his wife's death by literally saying and doing whatever he wants to.
Although he thinks of it as sort of a superpower, the situation turns tricky when everyone around him starts trying to make him a better person again.
Shadow, from Friday, Netflix
Haunted by a tragic loss, an ex-cop with a rare inability to feel pain strikes out on his own to catch offenders who've eluded Johannesburg police.
Formula 1: Drive to Survive, from Friday, Netflix
Drivers, managers and team owners live life in the fast lane - both on and off the track during one cut-throat season of Formula 1 racing.
Weekend movies
Birdman, 9.30pm Friday, RTÉ 2
Alejandro G. Iñárritu directed this wonderfully inventive film starring a rejuvenated Michael Keaton as a washed-up superhero actor attempts to revive his fading career by writing, directing, and starring in a Broadway production.
The drum soundtrack was pretty unique five years ago, but it's rather annoying now. Still, it's a superb slice of cinema and easily one of the best movies of the last ten years.
The Martian, 9.00pm Saturday, Channel 4
Matt Damon stars in Ridley Scott's space drama as Mark Watney, the one left behind when the Nasa Ares III Mars expedition is abandoned when a severe dust storm hits.
Can he find a way to survive on Mars until the next mission arrives in four years' time?
Jurassic World: Fallen Kingdom, Sky Cinema Premiere & Now TV
Chris Pratt, Bryce Dallas Howard and Rafe Spall star in this enjoyable JA Bayona-directed sequel where Pratt and Howard renew their roles as Owen Grady and Claire Dearing.
It's three years after the destruction of the Jurassic World theme park, and they're asked to return to save the remaining dino residents from the island's active volcano.
Don't Miss
International Women's Day, Friday, Sky Cinema & Now TV
Sky Cinema will be hosting International Women's Day with a Sky Cinema takeover, showcasing the best of female talent on the big screen.
Sky Cinema Action will become Sky Cinema Wonder Women, with the likes of Wonder Woman and Ocean's 8.
Sky Cinema Select will see a female director takeover, with films such as Greta Gerwig's Oscar-nominated Lady Bird, while Sky Cinema Crime and Thriller will be focussing on femme fatales such as Jennifer Lawrence in Red Sparrow.
Sky Cinema Drama will centre on inspirational women as seen in films such as Hidden Figures and Battle of the Sexes.
Box Set Binge
No Offence, All4
It's going to be a wet and miserable weekend – a perfect excuse to curl up on the sofa and view all three seasons of this cracking show.
It's a wickedly funny police procedural from the writer of Shameless, starring Joanna Scanlan, Elaine Cassidy and Alexandra Roach as three female cops in Manchester's grimy underworld.
It's a really entertaining ensemble series with an extremely strong cast, but Scanlon constantly steals the show as the hilariously blunt-but-endearing Detective Inspector Viv Deering.
Click here for full TV listings