Vicky McClure has admitted that she would gladly remain in BBC cop drama Line of Duty for 'eternity'
The 35-year-old actress told Red magazine she'd be content to continue playing DCI Kate Fleming alongside Adrian Dunbar and Martin Compston in Jed Mercurio's hugely successful show - but accepts the inevitable P45.
"I would love nothing more than to work with Adie, Martin and Jed for my eternity, but everything has a shelf life, which won't be determined by me," she said.
"I always wonder, 'Is this the season I die?'"
Since coming to prominence in her early twenties for her performances as Lol Jenkins in Shane Meadows' 2006 film This is England and its subsequent Channel 4 spin-offs, McClure is never short of acting opportunities.
But that high profile is no guarantee of casting, and she admits there have been films and TV shows she wanted to appear in but failed to land the part.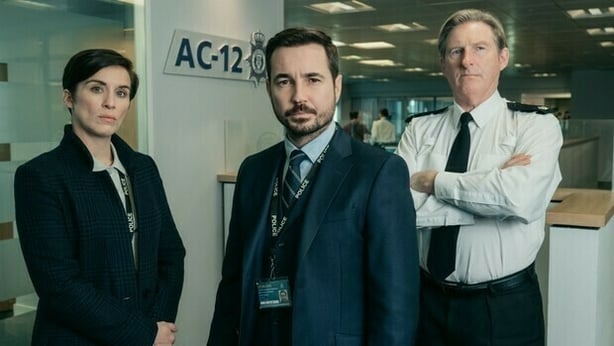 "I went to so many auditions," she recalled. "You'll never get them all but you still think you've failed when you don't.
"When Suffragette came up, I thought it could be a game-changer for me, but it wasn't to be.
"I've also auditioned for every series of Peaky Blinders and never got it. Although work is regular, it doesn't always go my way."
And the Nottingham native has no plans to head to Hollywood any time soon for a shot at stardom in the USA. She reckons that "people don't see me in that category.
"Maybe that'll change, but I'll never force it," she said. "I'm not going to do a pilot season in America.
"I understand people who do, some make money and secure one hell of a career. But I've stood in too many queues. I would rather someone wants me there."