If you're going no further than the sofa - and even if you are - here are some tips on what's worth watching on the box between Friday and Sunday. . . it's a busy one!
Pick of the weekend
All Together Now, 7.30pm Saturday, BBC One
Slag this show as much as you like - and many do - but its upbeat mix of popular tunes, big smiles and party atmosphere is obviously a big hit, because it's back for a second run.
Hosted by Rob Beckett, this is a talent show where any kind of singer can take to the stage, from soloists to groups, amateurs to professionals, but they all have one goal - to win over TV's biggest judging panel, The 100.
Headed up by Spice Girl Geri Horner, The 100 are a mix of music industry singers, such as Divina De Campo, Georg, Paulus, Tina T, Mr Fabulous and Lili. They'll be joined this year by some new faces.
In this first episode, acts take on classic hits by the likes of Amy Winehouse, Chaka Khan and Led Zeppelin and contemporary hits by Shawn Mendes, Camila Cabello, Rudimental and James Morrison.
New or Returning Shows
Soft Cell: Say Hello, Wave Goodbye, 9.00pm Friday, BBC Four
2018 marked the 40th anniversary of Soft Cell, one of the most charismatic bands in the history of popular music. To celebrate this landmark, Marc Almond and Dave Ball reunited for an emotional farewell concert at London's O2 Arena.
With unprecedented access, this film provides an intimate portrait of the band, following rehearsals as well as footage from the actual concert, woven in with archive and music videos.
The film also documents Marc Almond's formative years growing up in Southport and Dave Bell's in nearby Blackpool, and how the two met as art students at Leeds Polytechnic in the late 1970s.
Soft Cell burned brightly between 1981 and 1984, Almond then enjoyed a successful solo career, and this documentary retraces the duo's steps, right up to their final performance, at the O2.
Here are the lads performing last year on Later . . . :
Impossible Celebrities, 5.30pm Saturday, BBC One
Rick Edwards hosts celebrity episodes of the hit BBC One quiz where players must avoid the impossible answers to stay in the game.
Happy Mondays' Shaun Ryder, Love Island's Eyal Booker, reality star Charlotte Crosby, actress Lesley Joseph and rugby legend Martin Offiah are among the stars competing for charity.
Here's a trailer from a while ago to give you the gist:
Ice Age: Return of the Mammoth, 7.30pm Sunday, Channel 4
This is the stuff of Jurassic Park dreams. A team of international scientists, led by Dr Tori Herridge, one of Britain's top mammoth experts, travels to the wilds of northern Siberia.
Their aim is to discover the frozen remains of long extinct Ice Age beasts - and the DNA within them - will provide the most complete picture yet of the Ice Age.
Race Across the World, 9.00pm Sunday, BBC Two
If you were tasked to race across the world with limited cash and nothing in the way of modern technology, how do you think you'd fare?
This new series takes viewers on the trip of a lifetime, following contestants as they embark on an epic and adrenaline-fuelled adventure, travelling into the unknown without the trappings of modern life.
Ending this weekend
Call the Midwife, 8.00pm Sunday, BBC One
This hugely popular period drama ends its eighth season as Sister Hilda digs deep to give her terminally-ill patient Julie Shroeder her final wish.
Meanwhile the Turners must prepare to say goodbye to May; Fred and Reggie are keeping secrets from each other; Violet is left in the dark about her boys and starts to despair; Valerie and Trixie must testify in a gruelling court case.
It's a rather busy time in Poplar . . .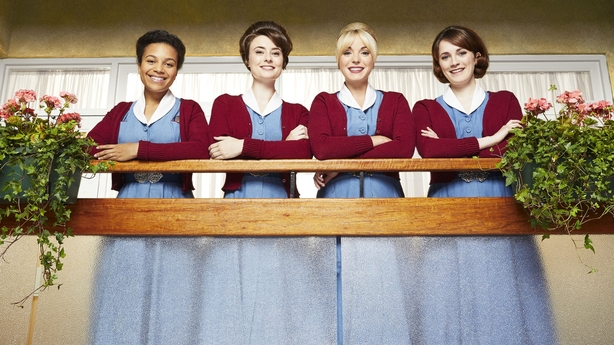 Dermot Bannon's Incredible Homes, 8.30pm Sunday, RTÉ One
In this final episode, Dermot Bannon takes a short hop across the Irish Sea to have a good old gander at some amazing houses in the UK capital, of which there are plenty.
Dermot has been to London many times and, as a student in Hull studying architecture, he would make his way down there and wander around the streets, taking in the architectural landscape.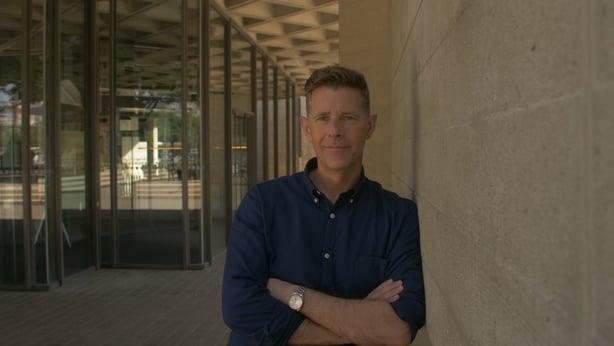 The Crimson Rivers, 9.00pm Friday, More4
It's the conclusion of this gripping French crime drama set in a world of gruesome criminal cases, sadistic killers and unsettling rituals.
As Camille and Niemans get closer to the truth, they encounter a satanic sect whose followers are seeking a blood sacrifice and whose leader will do anything to accomplish his work.
Rob & Romesh vs, 10.00pm Friday, Sky One & NOW TV
Rob Becket and Romesh Ranganathan are off to catch up with the Heavyweight Champion of The World, Anthony Joshua.
As AJ attempts to win every belt in his division and become the first undisputed British heavyweight since Lennox Lewis, Rob and Romesh try their best to get some time with him.
Child Genius, 7.00pm Saturday, Channel 4
From the hundreds who applied to take part, only five formidably talented children remain. Each one has chosen a specialist subject, which they'll be tested on with degree-level questions.
The specialist topics they tackle include epidemiology, eukaryotic cell biology, cryptoanalysis, the periodic table, and the physics of black holes.
Mayans MC, 11.45pm Saturday, BBC Two
Here are the final two episodes of this spin-off to Sons of Anarchy, which deals with the eponymous Mexican biker gang.
As the season wraps, dealing with the Devil has the Reyes brothers in debt to arrogant Potter, from whose grasp Galindo wants wriggle room, though the price proves murderous.
New to Download
Leave No Trace, from Sunday, Sky Cinema Premiere & Now TV
Ben Foster and Thomasin Harcourt McKenzie star as a father and daughter living off the grid in the forests of Portland, Oregon.
When the authorities are tipped off to their existence, the pair's idyllic existence is shattered and they embark on an increasingly erratic journey to find a place to call home.
Northern Rescue, from Friday, Netflix
After the sudden death of his wife, search and rescue commander John West relocates with his three kids to his rural hometown of Turtle Island Bay.
Star Trek: Discovery, from Friday, Netflix
Mysterious events in different regions of the galaxy launch Discovery on a new mission with a temporary captain: Christopher Pike of the Enterprise.
Romance is a Bonus Book, from Friday, Netflix
It's off to South Korea, where a gifted writer who's the youngest editor-in-chief ever at his publishing company gets enmeshed in the life of a former copywriter desperate for a job.
Weekend movies
The Secret Life of Pets, 6.35pm Saturday, RTÉ One
Louis CK, Eric Stonestreet and Kevin Hart are among the voices in this enjoyable animated film about a terrier named Max, whose life is upended when his owner takes in Duke, a stray whom Max instantly dislikes.
La La Land, 9.00pm Saturday, BBC Two
As a musical, this is not a patch on The Greatest Showman, but there's still much to be enjoyed in a Ryan Gosling and Emma Stone-starring tale about a piano player and actress who fall in love in Tinseltown.
Rise of the Planet of the Apes, 6.55pm Sunday, E4
This is a superb origins story in which compassionate scientist Will Rodman (James Franco) tests a cure for Alzheimer's on apes, with unexpected consequences. Well, unless you've already seen Planet of the Apes.
Don't Miss
The Jonathan Ross Show, 11.00pm Sunday, Virgin Media Two
Okay, Jonathan Ross can often spend as much time talking about himself as he does interviewing his guests - but this show can still generate some pretty impressive line-ups.
This new run kicks off on a high with Brie Larsen and Samuel L Jackson, who both feature in the upcoming superhero flick, Captain Marvel, with Larsen in the lead role and Jackson returning as Nick Fury.
Box Set Binge
Game of Thrones - Seasons 1-7, from Friday, Sky Box Sets & NOW TV
With the eighth and final season of Game of Thrones starting in April, here's a timely introduction to the series based on the books by George RR Martin with every episode so far available from March 1.
Seasoned fans may be looking to immerse yourself in the world of Westeros one last time before the final episodes hit, or maybe you want to see what many others have been talking about for the last few years.
Click here for full TV listings