Keira Knightley has heaped praised on her The Aftermath co-star Alexander Skarsgard, saying he is "one of the nicest men in the world".
The two-time Academy Award nominee stars alongside the Swedish Emmy and Golden Globe-winning actor in the handsome period drama from director James Kent.
Set in post World War II Germany in 1946, The Aftermath sees Knightley play the leading role of Rachael Morgan, a woman who reunites with her British colonel husband Lewis (Jason Clarke) in Hamburg, where he is charged with rebuilding the bomb-shattered city.
However, their long-awaited reunion is hampered by Lewis's decision to allow the previous owner of their new home, a German widower played by Alexander Skarsgard, to live in the house with them along with his troubled daughter.
Needless to say things do not go smoothly for all involved.
Watch our interview with Keira Knightley below.
We need your consent to load this rte-player contentWe use rte-player to manage extra content that can set cookies on your device and collect data about your activity. Please review their details and accept them to load the content.Manage Preferences
Speaking to RTÉ Entertainment at the film's junket in London, Knightley acknowledged that Skarsgard's character looks like trouble from the moment he appears on screen, but said it contrasts hugely with his off-screen personality.
"Is he trouble? You know, he's one of the nicest men in the world so what's funny about him is he never seems like trouble at all, but yeah, I know what you mean!", she said of Skarsgard playing the brooding character.
"Yes, I did think he was perfect for that role", she added.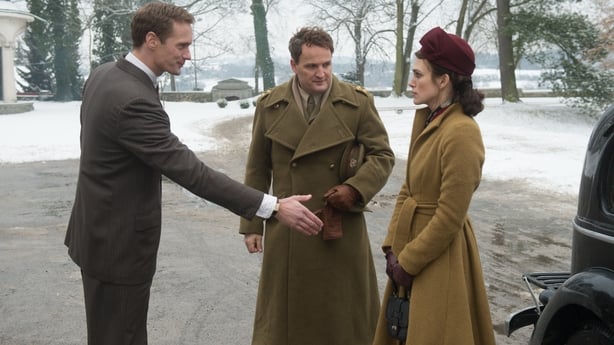 Skarsgard dons a selection of excellent vintage knitwear for the drama, which the actress admired hugely.
"The knitwear. I know!", Knightley said. "I was a bit like 'you look like you're in a Ralph Lauren commercial'. I mean he looks fabulous. Wonderful jumpers.
"I wonder if he kept any of them. I hope he did. He should wear them."
The British actress also revealed what attracted her to the role. "I think what I found really interesting about her was that, I completely understood", she said. "And having nothing in common with her, and fortunately not having gone through what she's gone through, I read it and I had total empathy for her.
"And no, she's absolutely not saintly and she does do some things that you'd say aren't likeable but I completely understood why she behaved in the way that she did and that's kind of what I like about characters.
"I think it shows a truth because actually that's how everybody behaves isn't it? You know there are very few saints about, so I think it's what I love about my job is trying to get into somebody else's shoes and trying to understand their point of view, and I enjoyed understanding her point view."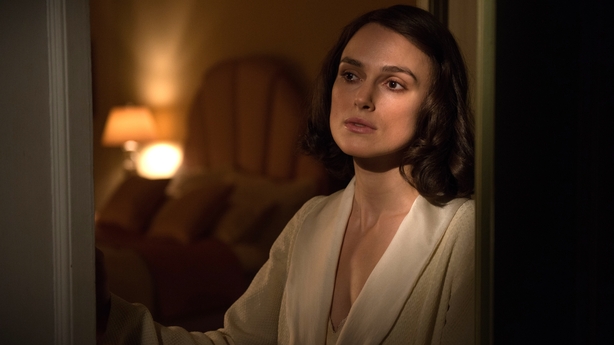 Knightley said the concept of a married couple who need to rebuild their relationship following was interesting to her.
"It's a couple who at the beginning cannot find a way to communicate and they've been through this horrific tragedy, and they've also been through the trauma of war, and they've suddenly found that they're completely different people", she explained.
"And as a couple, when you suddenly see your partner and you realise that your partner is a complete stranger, how on earth do you start coming back together after that? I was really interested in that. I thought that was an interesting idea."
The Aftermath is out in cinemas in Ireland on March 1.
We need your consent to load this YouTube contentWe use YouTube to manage extra content that can set cookies on your device and collect data about your activity. Please review their details and accept them to load the content.Manage Preferences