An Irish producer's film about an Italian photographer who exposed the brutality of the Mafia in her work will receive its Irish premiere in Dublin this weekend.
Shooting the Mafia by Westport-based filmmaker Niamh Fagan will be screened as part of the Virgin Media Dublin Film Festival. It examines the life and work of Letizia Battaglia, who began a lifelong battle with the Mafia when she first dared to point her camera at a brutally slain victim in her native Sicily.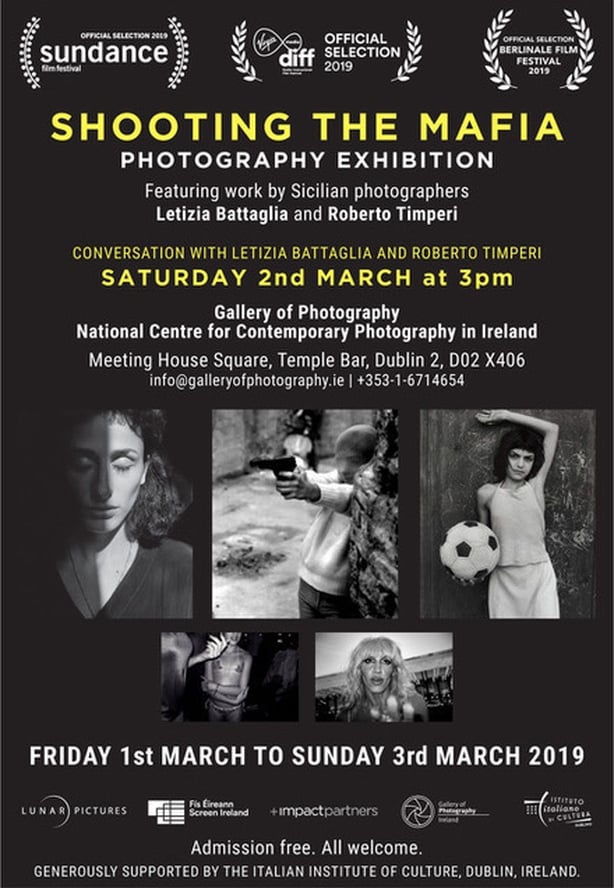 Battaglia went on to bear unflinching witness to crimes of Cosa Nostra and continually defy the crime organistation.
Battaglia, who will attend this Saturday's screening at Cineworld in Dublin, ditched traditional family life to become a photojournalist. She became the first female photographer on a daily Italian newspaper and found herself on the front lines during one of the bloodiest chapters in Italy's recent history.
We need your consent to load this YouTube contentWe use YouTube to manage extra content that can set cookies on your device and collect data about your activity. Please review their details and accept them to load the content.Manage Preferences
She took photos of everyday Sicilian life - from weddings and funerals but also the grisly murders of ordinary citizens - to tell the story of how the community she loved was forced into silence by the Mafia.
As Battaglia says in the new film, "I was bare-handed, except for my camera, against them with all of their weapons."
"She came to photography late and was the first female photo-journalist in Sicily. She wasn't cowed by the Mafia." - filmmaker Niamh Fagan
When Niamh Fagan first saw Battaglia's striking black and white photographs on display in the Anti Mafia Museum in the Sicilian town of Corleone she was inspired to make a film about the photographer's work.
"I couldn't get her images out of my head. During my initial research, I got to know Letizia. She's a remarkable woman, who flew in the face of convention," says Fagan.
"She came to photography late and was the first female photo-journalist in Sicily. She wasn't cowed by the Mafia. She's one of those people who actually did what many of us hope we would do in the face of a brutal and oppressive force."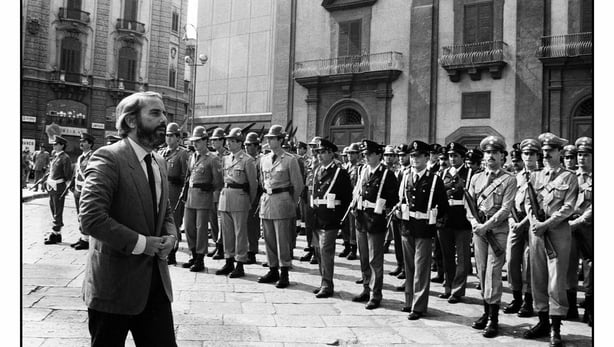 Fagan, who also produced TG4's Rásaí na Gallaimhe, will also be mounting an exhibition of Battaglia's work to coincide with the screening of her film. It will run from Friday March 1st to Sunday March 3rd at the Gallery of Photography in Temple Bar.
The photographic exhibition has also recently visited the Sundance Film Festival in Utah, where Shooting The Mafia had its world premiere, and was also shown at the Berlinale in Germany, where the European Premiere took place.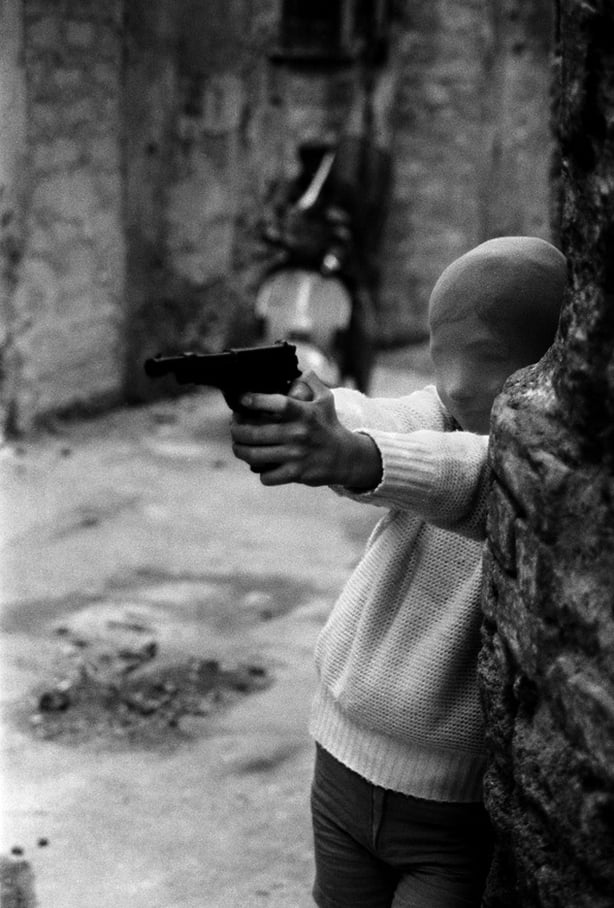 Abigail Disney of the famous Disney filmmaking family has used Fagan's exhibition of Battaglia's work as a backdrop for her presentation of her gun-control film The Armour of Light.
Shooting the Mafia was one of five Irish productions and co-productions to premiere at the prestigious Sundance festival in the US recently.
More movie news, reviews and interviews here