The legendary Hollywood composer Ennio Morricone, who is 90, has taken a pop or three at film-makers' poor intuition where film music is concerned.
Morricone, who has been a regular visitor to Ireland with his orchestra, scored the music for literally hundreds of films, including the Sergio Leone-directed A Fistful of Dollars and The Good, the Bad and the Ugly, and The Mission, which starred Robert De Niro and Jeremy Irons.
A forthcoming book consists of interviews with the composer in the course of which he criticises a number of high profile directors for regarding the film soundtrack as merely "something that plays in the background".
"There are times … when you get to the recording stage without having the slightest clue as to the director's expectations," he declares in Ennio Morricone: In His Own Words. Halloween director John Carpenter requested him to write the score for The Thing but "he hardly said a word", according to Morricone, as reported by The Guardian.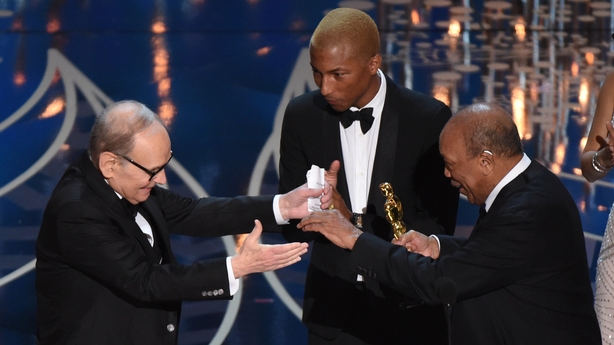 Don Siegel commissioned Morricone's music for the 1970 western Two Mules for Sister Sara, which starred Shirley MacLaine and Clint Eastwood, but "we didn't communicate much," declares the composer.
A fellow Italian Franco Zeffirelli requested music "devoid of themes, a music of moods and atmospheres", but "when the music was ready … said, 'You didn't write any themes.'"
Ennio Morricone also expresses his view on Roland Joffé who directed The Mission. "What makes it most difficult to compose a score are those directors who need to know and control every detail of their work, and therefore don't let composers do their job," he says. "In my career, I have met many of that kind … Joffé, one of the most peculiar under this profile. Relationships must be based on trust."
In 2016, Morricone received his first Academy Award for his score to Quentin Tarantino's film The Hateful Eight - he had received an honorary Oscar in 2007, presented to him by Clint Eastwood.
Ennio Morricone: In His Own Words, edited by the composer Alessandro De Rosa, is published by Oxford University Press next month.