Alan Partridge is back, there's a highlights special from last night's Oscars, a new comedy starring Martin Clunes, and the season three finale of True Detective . . .
Pick of the Day
This Time with Alan Partridge, 9.30pm, BBC Two
Fresh from his exploits as Stan Laurel in the Stan & Ollie biopic, Steve Coogan returns once more as the inept broadcaster with an inflated ego.
Alan is handed a career lifeline - the chance to stand in temporarily as co-host on This Time, a weekday magazine show on BBC One. But can he capitalise on the opportunity?
Due to the sudden illness of its regular host, it's a chance for the indefatigable Partridge to flit effortlessly between seal pups, hand washing and cyber-terrorism.
As if that's ever going to happen . . .
New or Returning Shows
Child Genius, 8.00pm, Channel 4
The contest to find Britain's brightest eight to 12-year-old (and their appalling parents) returns for a new run, stripped across six consecutive nights on Channel 4.
Hundreds applied from across the UK, but only 19 formidably talented children made it through to the competition. Presiding over proceedings is quizmaster, and Cambridge graduate, Richard Osman.
Warren, 9.00pm, BBC One
Martin Clunes stars as Warren Thompson, a man who, through family circumstances, is obliged in his mid-50s to move from the south of England up to Preston when his partner Anne's father falls ill.
Warren's living in an area he doesn't like, doing a job he's not emotionally cut out for, and looking after two teenage stepsons, Charlie and Danny, that he never wanted.
Never blessed with any sort of patience or a paternal instinct, Warren just wants an easy life. But thanks to his naturally difficult personality, Warren is constantly finding himself in sticky situations.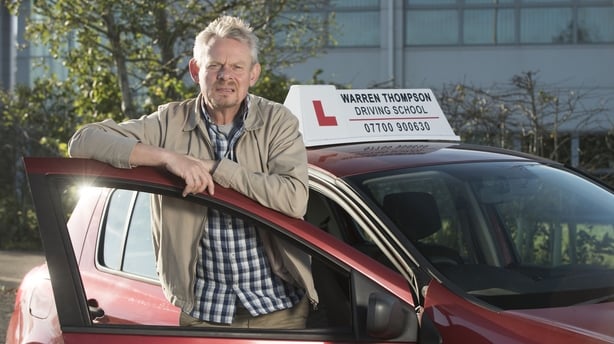 Ending Tonight
True Detective, 9.00pm, Sky Atlantic & NOW TV
After the disastrous second run of Nic Pizzolatto's crime drama, True Detective got back to some form with this tale of child abduction and murder.
In the season finale, Wayne struggles to hold on to his memories - and his grip on reality - as the truth behind the Purcell case is finally revealed.
Can he find peace of mind about his dark past before his memory bank becomes a complete blank slate?
The Making of Me, 10.00pm, Channel 4
Filmed across three years, this series reveals the physical transformations of nine people changing their gender, while also uncovering how they and their families come to terms with the decision. High-flying businessman Kevin is risking his professional reputation by transitioning to Karen; Andrew knew since a young age that he's male, but some people in his family won't accept that he's no longer Melanie; and after struggling with his gender, Tom has finally made the momentous decision to become Brooke.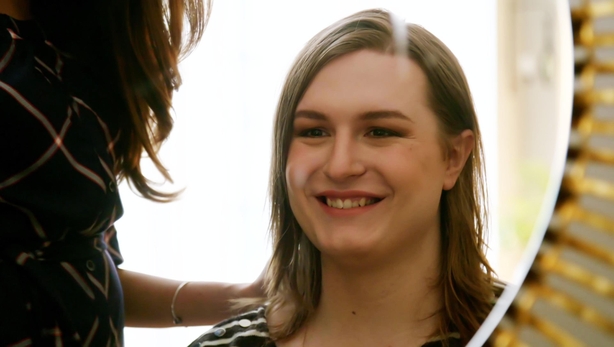 New to Download
Van Helsing: Season 3, Netflix
Kelly Overton returns for the new season of this sci-fi drama set in the near future, a time when vampires rule the Earth, and Vanessa Van Helsing (Overton) is humanity's last hope.
As the season opens, Vanessa and Scarlet embark on a search for the four Elders whose totems can raise the Dark One, while the new threat of vampire day-walkers grows.
Don't Miss
The 91st Academy Awards, 9.30pm, RTÉ 2
Assuming you had the good sense not to stay up last night to watch the show live, here are the edited highlights from this year's Academy Awards.
The 91st ceremony in the Academy's history took place at the Dolby Theatre at Hollywood & Highland Center in Hollywood.
Here's where you can catch all the glitz and glamour with (most of) the boring bits removed. Enjoy Olivia Colman's speech!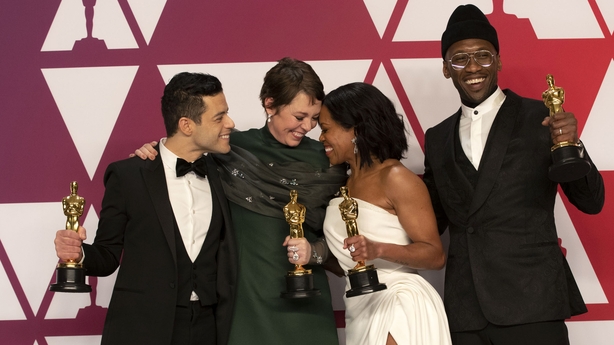 Click here for full TV listings