Director Ian Fitzgibbon has praised Tommy Tiernan's dark turn in his upcoming film Dark Lies the Island, saying he is "extraordinary".
The script for the pitch-black comedy was written by acclaimed author Kevin Barry and centres on a small Irish town over a week long period. As well as Tiernan, the stellar cast of top Irish acting talent includes Pat Shortt, Charlie Murphy, Moe Dunford and Peter Coonan.
Speaking to RTÉ Entertainment ahead of the film's premiere at the 2019 Virgin Media Dublin International Film Festival, Fitzgibbon praised Tiernan for introducing him to Barry's writing and for delivering an amazing performance in a very challenging role.
Watch our interview with Dark Lies the Island director Ian Fitzgibbon below.
We need your consent to load this rte-player contentWe use rte-player to manage extra content that can set cookies on your device and collect data about your activity. Please review their details and accept them to load the content.Manage Preferences
After describing the film as a "gothic, rural, western opera", Fitzgibbon said: "Tommy Tiernan is partly responsible for it because he introduced me to Kevin Barry. As a gift he gave me a collection of short stories and I absolutely fell in love with Kevin's writing."
Barry produced the script based on characters from one of his short stories, which Fitzgibbon lauded for showing "very familiar worlds but in a completely twisted and fresh way".
He said: "So all those things that you expected to see in Irish films like the small town life, the picturesque village, the church, the field, all of those things you associate with a certain kind of Irish drama, he had, but it's almost like he dropped a tab of acid and flipped the postcard and said 'this is what I think I actually going on here.'"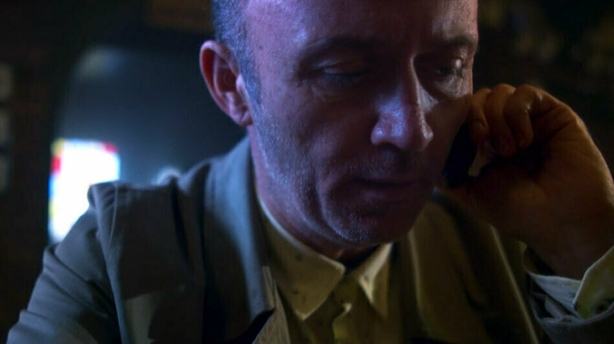 The filmmaker, who has worked extensively abroad in the UK and US in television, said he relished the opportunity to explore characters "emotionally and psychologically" in the film.
He had high praise for the acting talent he assembled.
"People like Pat Shortt and Tommy Tiernan relished doing something slightly darker than they would normally do, especially Tommy, he's never done something like this, but he is extraordinary", Fitzgibbon said.
"I've known him for a long time and we've always talked about trying to do something together so I was delighted that he was able to do Dark Lies the Island.
"What I really admire about Tommy is that he's somebody who's constantly trying to challenge himself, so he is very keen on planting his foot where it hasn't been planted before. So if he feels slightly frightened of it that's what he finds exciting.
"The role he plays in the film is very challenging and he came with the most incredible attitude on set, he was totally committed, very serious in his approach but very good craic at the same time."
He added: "There was a very sweet moment in the film where himself and Pat Shortt have a brief scene together, and when we shot that scene and we were about to move on, Tommy said 'hang on a second, I want to shake Pat Shortt's hand. I've long wanted to work with this man, but this is the first time I've actually done it.'
"That scene that they did together was the first for these two giants of Irish comedy, it was quite a nice moment."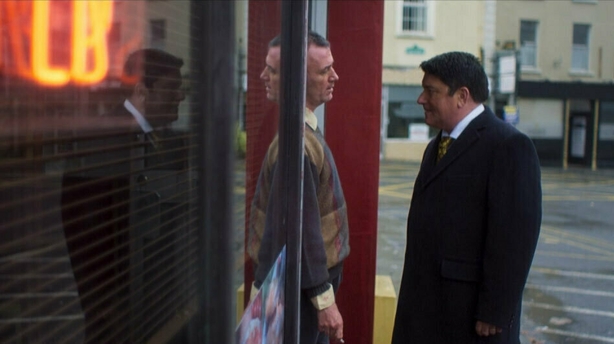 After the brilliant experience of making this film on-location in Roscommon and Wicklow, Fitzgibbon said he feels a strong pull to produce more work at home.
He also heaped praise on the new generation of Irish actors, saying: "I was absolutely blown away by them."
"The more I work abroad, the more I realise what an amazing county this is", he said. "It has the most potent combination of things, incredible crews, incredible talent, incredible landscapes. It feels like there's a whole combination of things that make this place really special to work in.
"I'm trying to generate more stuff that would happen here because I really did love working here. Great crews, great actors. What's not to like?"
Dark Lies the Island premieres as part of the Virgin Media Dublin International Film Festival on Wednesday, February 27 in Cineworld.