Actor Chris O'Dowd has predicted "a lot of British people" moving to Ireland after the "mess" of Brexit.
The Get Shorty and IT Crowd star made his comments on the green carpet at the annual US-Ireland Alliance's Oscar Wilde Awards at the offices of director JJ Abrams' company Bad Robot in Santa Monica, California.
We need your consent to load this Facebook contentWe use Facebook to manage extra content that can set cookies on your device and collect data about your activity. Please review their details and accept them to load the content.Manage Preferences
The ceremony honours "the creative Irish and introduces people in the entertainment world in Ireland to those in the US".
Speaking to the UK's Press Association about Brexit at the awards, O'Dowd said: "I think we're going to have a lot more British people in the country, coming with their tails between their legs looking for passports."
"What a mess you have made of it," he added.
O'Dowd and fellow Irish actor Aidan Gillen were among those honoured at the Oscar Wilde Awards for their work. On occasion, the awards pay tribute to honorary Irish talents, with American star Glenn Close also recognised this year.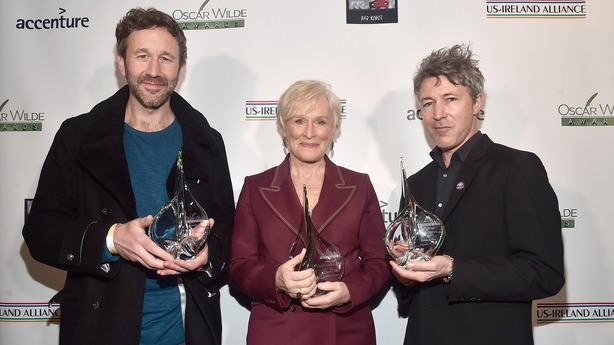 During his acceptance speech, O'Dowd also turned to politics, telling the guests: "I am painfully aware that my journey from home to here has been immeasurably smoothed by the colour of my skin and the content of my purse.
"To witness the bombardment of terms like 'border wall', 'caravan' and 'separation camps' breaks my f****** heart.
"I'm reminded of Oscar Wilde's words, 'The world's a stage, but the play is badly cast'.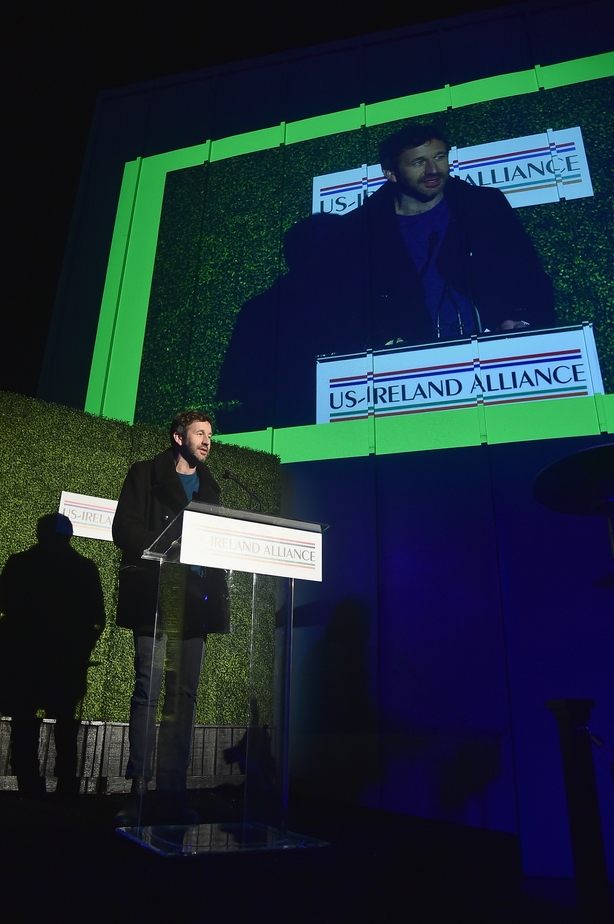 "My humble advice to those in the lead roles is, to paraphrase my friend JJ [Abrams] here, I beg you, please, act better. Because your children are watching. And for those of you with names likes Hannity, O'Reilly, Mulvaney, Pence, Bannon and Conway, I'd like to remind you that your immigrant ancestors are listening, and you're making their ears bleed.
"Well chosen words can garnish your life with immortality. So I beg you, please choose your words better. Or better still, choose a different role.
"And when all of this is said and done, to quote Oscar one last time, I ask you, 'Forgive your enemies, for nothing annoys them more'."