Country maverick and regular visitor to Ireland, Steve Earle - he penned Galway Girl - has a new album on the way which features a cover of the late Guy Clark's classic song Dublin Blues among other Clark material.
Steve Earle & the Dukes new record, Guy, pays tribute to the songs of Clark, beginning with Dublin Blues, itself the title of a 1995 album by Duke's fellow Texan.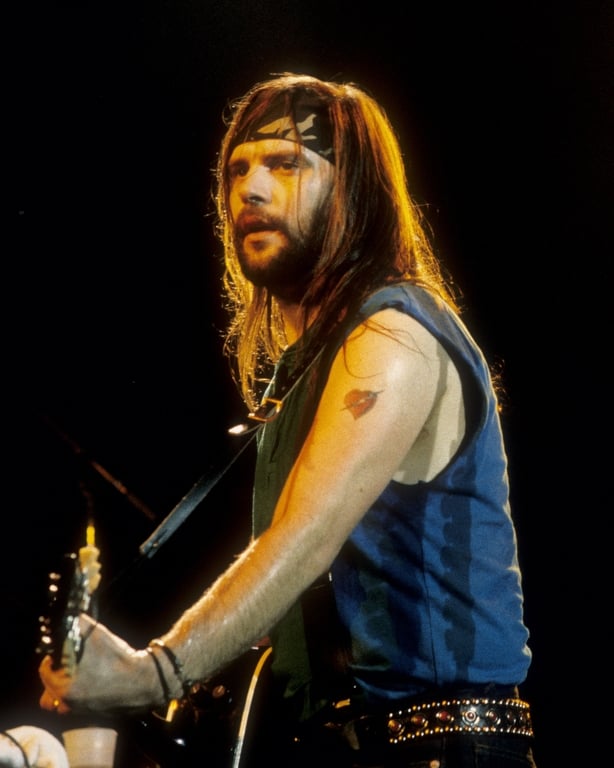 Clark, the rangy, reticent singer played memorable gigs in Dublin's Whelan's and Vicar Street in the years before his passing at the age of 74 in 2016 and he too was a frequent visitor to Ireland.
In 1974, Steve Earle - who is now 64 - hitchhiked from his native San Antonio to Nashville, and ended up playing bass in Guy Clark's band. 45 years on, Earle is paying affectionate tribute to his mentor on the new album which features 16 tracks penned by Clark.
Rodney Crowell, Emmylou Harris, Terry Allen and Jerry Jeff Walker, number among the guests on the album.
Earle also appeared on the 2011 Grammy-nominated Clark tribute album, This One's for Him, and the singer recorded a tribute album to another of his heroes, Townes Van Zandt ten years ago. Earle also penned Ellis Unit One, which featured on the Dead Man Walking soundtrack.
"Townes Van Zandt and Guy Clark were like Kerouac and Allen Ginsberg to me," says Earle. "When it comes to mentors, I'm glad I had both. If you asked Townes what it's all about, he'd hand you a copy of Bury My Heart at Wounded Knee.
"If you asked Guy the same question, he'd take out a piece of paper and teach you how to diagram a song, what goes where.
"Townes was one of the all-time great writers, but he only finished three songs during the last fifteen years of his life. Guy had cancer and wrote songs until the day he died… he painted, he built instruments, he owned a guitar shop in the Bay Area where the young Bobby Weir hung out.
"He was older and wiser. You hung around with him and knew why they call what artists do disciplines. Because he was disciplined."
Earle's previous album, 2017's So You Wanna Be an Outlaw, featured This Is How it Ends, a duet with country star Miranda Lambert.
Eight years ago, Earle's then wife, country singer Allison Moorer, gave birth to their son John Henry who is autistic and mostly non-verbal.
Earle and Moorer parted seven years ago, and she was his sixth wife. He has been married on seven occasions. He married Lou-Anne Gill, with whom he had the second of his three sons, twice.
Guy is released on March 29.