Simon Delaney and Bláthnaid Treacy get on their bikes for Now You See Me, Last Week Tonight with John Oliver returns, and it's goodbye to The Irish Revolution and Cleaning Up . . .
Pick of the Day
Now You See Me, 7.30pm, RTÉ One
This new, four-part series sees dedicated driver Simon Delaney on a mission to find out what it's like to be a cyclist in Ireland, while Bláthnaid Treacy sets out to discover how cyclists' rights in Ireland compare with other European countries.
Now You See Me promises to dispel some of the myths around cycling, examine the main causes of driver- cyclist frustration and find out what the rules of the road actually state about issues such as right of way, cycle lanes and more.
The series will also examine why there is such conflict between drivers and cyclists, loo at ways to share roads and what can be learned from countries that have embraced cycling.
New or Returning Shows
Last Week Tonight with John Oliver, 10.10pm, Sky Atlantic & NOW TV
John Oliver returns to shake up the establishment with another season of his Emmy-Award winning satire.
Now that he's finished up providing the voice for animated hornbill Zazu in the upcoming remake of The Lion King, he'll be getting back to business as usual, rolling up his sleeves and taking on the biggest news of the week in the US and further afield.
Growing Up Gifted, 9.00pm, BBC Two
As season two of this documentary series begins, the three gifted boys are now in Year 10 and a step closer to their final GCSE exams.
Aspiring doctor Liam gets a glimpse of Cambridge University, London boy Jamarley faces pressure on the streets, and in Hartlepool, Kian aims to dispel people's assumptions about him by applying for the role of Head Boy.
Ending Tonight
The Irish Revolution, 9.35pm, RTÉ One
The third and final episode begins in late 1920 as Ireland is in the full throes of war. Towns and villages have been ravaged, raids on homes strike fear among the people and hundreds of republicans have been arrested.
Despite having tens of thousands of troops on the ground, much of the countryside becomes ungovernable for the British as rebels escalate armed attacks.
Under pressure from domestic and external forces, almost 1,500 people have lost their lives by 1921 as the British cabinet seeks a political solution to the Irish Question.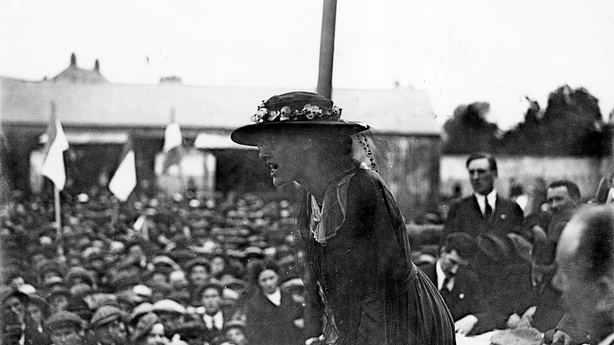 Cleaning Up, 10.00pm, Virgin Media One
This latest Sheridan Smith drama – about an office cleaner addicted to online gambling who gets involved in insider trading – has been fun, but a happy ending doesn't look on the cards.
With Swanny on her back desperate for his money, Sam's world falls apart when her landlady returns with some devastating news.
Time is up for Sam as she faces the disastrous consequences of her actions and is separated from her girls. Coming clean to Dave could solve Sam's problems, but she risks losing her family.
New to Download
First Man, Sky Store
Ryan Gosling, Claire Foy and Jason Clarke star in this Damien Chazelle-directed Neil Armstrong biopic.
It tells the very human story behind the first manned mission to the moon, and the decade leading to the historic Apollo 11 flight. Gosling plays Armstrong, a distant figure struggling to cope with his own feelings of grief and loss, and reluctant to have his name etched in history.
Claire Foy also puts in a scene-stealing performance as Armstrong's wife Janet.
Goosebumps 2: Haunted Halloween, Sky Store
The sequel to the 2015 adaptation of RL Stine's spooky children's book series arrives, along with Slappy the Dummy and all his creepy chums.
Johnny English Strikes Again, Sky Store
Rowan Atkinson returns as the titular spy in the latest instalment of the hugely-successful spy comedy franchise.
Don't Miss
Sky Cinema Oscars, from today, Sky Cinema Greats & Now TV
In the run-up to the 91st Academy Awards (shown live on February 24 on Sky Cinema), Sky Cinema brings you a channel devoted to the past year's biggest winners.
For two weeks, Sky Cinema Oscars will be showing 2018's biggest nominations and winners, like Best Picture winner The Shape of Water, Three Billboards Outside Ebbing Missouri, Gary Oldman's award-winning role as Winston Churchill in Darkest Hour, Jordan Peele's Oscar-winning screenplay in Get Out, and more.
Click here for full TV listings