Demi Issac Oviawe may be the latest contestant to get voted off Dancing with the Stars but she insists it's been a hugely positive experience.
She and dance partner Kai Widdrington exited the contest last night after losing out in a dance-off against Fred Cooke and Giulia Dotta, but The Young Offenders star feels she has benefited from the experience.
"Yesterday I just couldn't think of what I wanted to say, or how I was feeling, but no, looking back on it, I did well," says the 18-year-old. "Week seven, that's pretty good. The highest score I ever had. And I loved my dance; my performance.
"Before I went on to the show, I was literally just after turning 18. I was a bit immature. But now I feel like I've blossomed into an adult. I was living in Dublin by myself, I'd never moved away from home before and I was fending for myself.
"I feel like I've blossomed into a young adult.
"I've always been really confident," she adds. "I could say something stupid, but I wouldn't back away. I'd keep going. Doing this boosted my confidence a bit more . . . and it's going to be weird wearing normal clothes again after this!"
As for what's next, Demi is planning on getting back to normal and getting the books out as she'll be sitting her Leaving Certificate this summer.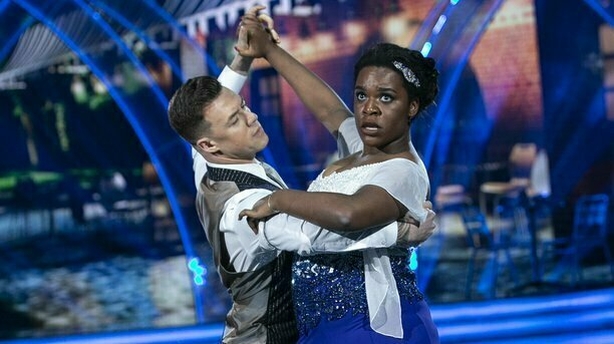 "I'm going to focus on that now," she says, while pointing out there's more Young Offenders on the way. "I've, what, three-four months left? So I'm just going to focus on studying for my Leaving Cert and nothing else."
"I've experienced it from Young Offenders – negativity, really. But now it's that I've learned not to go on Twitter during the show. I'm just going to stay with the positivity."
Demi's dance pro Kai Widdrington was full of praise for his erstwhile partner.
"I'm very proud of Demi," he says. "We've come a long way in the show – a lot further than we thought at the beginning. She blossomed into a little dancer. I'm very happy for her that we went out on a high. It was our highest score.
"For the remainder of the show I'll be doing the pro numbers. There are only five shows to go, so there's not actually that long left. I'll also be rooting for Fred and Giulia, because – obviously – Giulia's my other half."
Dancing with the Stars continues on Sundays on RTÉ One