The Hole in the Ground star Seána Kerslake has told The Ray D'Arcy Show that she still gets the chills when she watches the acclaimed Irish horror, which opens in cinemas next month.
Kerslake and her co-star, 10-year-old James Quinn Markey, joined D'Arcy on RTÉ One on Saturday night to share their experiences of making the film, which tells the story of a mother and son whose lives are turned upside down when they move to a new home with a giant sinkhole nearby. 
We need your consent to load this YouTube contentWe use YouTube to manage extra content that can set cookies on your device and collect data about your activity. Please review their details and accept them to load the content.Manage Preferences
Can't Cope, Won't Cope star Kerslake said that although she was there on set, director Lee Cronin's film still has the power to give her goose bumps.
"Even when I watch it, sometimes the tension - the way Lee has built the tension - is too much for me. I'm like, 'Oh God, can we not hurry this along?!'"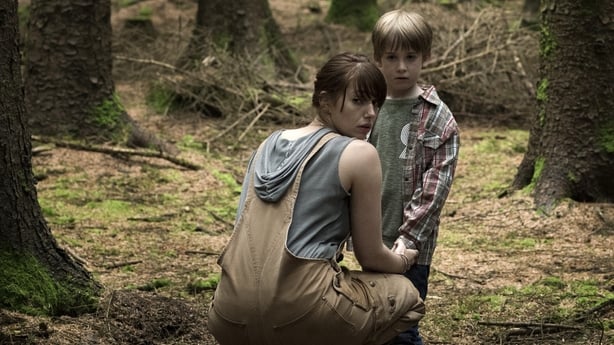 "There were certain times when we were shooting [that] Lee would've liked me being scared," Kerslake recounted. "And any time that I was any way anxious I kind of hid it from him because I knew he would enjoy me being scared! 
"There's a part where it's quite a claustrophobic thing and I started to get a bit claustrophobic but I just had to keep my mouth shut because I was like, 'No, this will give him too much joy and I'm not giving him that!'"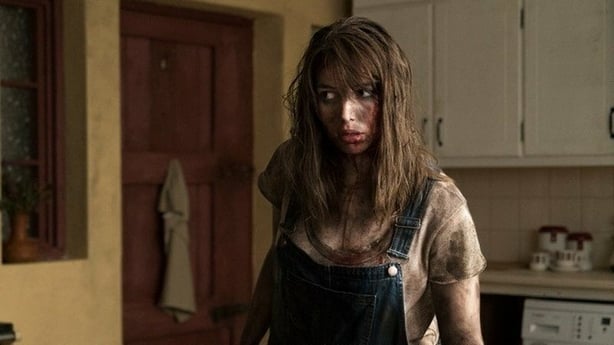 After rave reviews at its world premiere at the Sundance Film Festival last month, The Hole in the Ground opens in Irish cinemas on March 1, and Kerslake had one piece of advice for those who want "the full effect".
"You have to see it in the cinema with good sound and see the cinematography and stuff for what it is."
Watch the interview in full on the RTÉ Player.