It's Saint Valentine's Day so that makes tonight's episode of First Dates Ireland a special one – especially for the show's participants.
Life model Ross (25) from Galway is one of this week's blind dates, and he meets up with marine biology student Fiona (also 25) from Westmeath. He's already got some slagging from his mates on social media.
"It was all over Facebook," he laughed. "All over Instagram. I was getting slated. It's gas. But for good reasons as well – it's going to be funny."
Ross was just after doing an interview on 2fm, so we had a quick chat before he headed back home to Galway, where he's planning to watch the show. Hopefully, he'll last longer than he did when the preview popped-up on the telly.
"Last week I was watching the episode with my parents and the preview [for this week] came on," he recalls. "I had to run out of the room! I couldn't look at it. Then there was an ad up on social media last night and everyone's tagging me in it, and I was like: 'Jesus, is that what I actually look like on camera?'"
Ross was also mortified when he saw himself speaking as gaeilge to Fiona. "I saw the subtitles for the Irish bit and I thought: 'My Irish is terrible.'
"I'm not fluent or anything," he adds. "I'd just done a course the week before that. My mother's from the Aran Islands, her first language is Irish, so I should be way better than I was.
"But I'm looking forward to seeing it, obviously.  We're definitely having a few drinks while watching it!"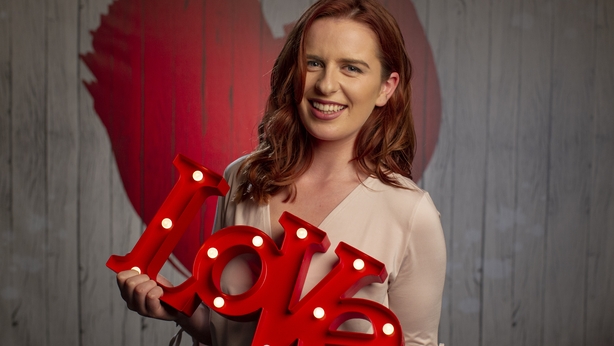 Ross is also likely to become something of a local celebrity on the back of First Dates Ireland. Not just because he's on the show, but because anyone who watches will learn of his little earner as a life model for hens' parties and the like. Yep, he gets paid to be in the nip. Fortunately, he sees the funny side of it.
"Galway's tiny," he says. "I'll be walking down the street. 'Hey, you're the naked guy!'"
Looking for a part-time job, Ross stumbled upon the gig and - despite the obvious initial fear of being naked in a public situation - he's grown to enjoy the job and has no fear of taking his kit off for all to see.
"I saw flyers somewhere, and it was offering €100 an hour, so I sent an email, and they said I could start that Saturday," he recalls. "So I came down, and there was 20 hens in the room – I was only 22 at the time – I came in wearing a robe, I was told to just take it off. 'It's easy.' I said: 'It doesn't f***ing sound easy!'
"So I just took it off, and I couldn't stop laughing for at least 20 minutes. But they were all lovely. They knew it was my first time, and I was very bashful, and they gave me a €20 tip. And then I just took it from there."
Tonight, Ross goes on a blind date with Fiona, a marine biology student from Westmeath. For obvious reasons Ross doesn't give anything away, though he did admit: "I was nervous" before adding that Fiona "was a lovely girl."
They also had something unusual in common.
"I did marine biology for a year," Ross explains. "Fadó fadó. Eight years ago. But I ended up dropping out. She's doing marine biology - but I think she's doing it in the Netherlands or something like that."
Finally, I ask Ross about the whole experience of being on the show, but he admits it was a bit of a blur.
"I want to see it again," he says, "just to give me a little reminder."
It's pretty certain that, after tonight, it'll be an experience that Ross will never be allowed to forget.
First Dates Ireland, 9.30pm, RTÉ 2