Jenny starts chemo in Cold Feet, Hugh Jackman is the first to feature in BAFTA: Life in Pictures, and it's the season finale of Bridget & Eamon . . .
Pick of the Day
Cold Feet, 9.00pm, Virgin Media Two
Since this show was revived a couple of years ago, it's done a nice job of showing how thirty-somethings turn out in their 50s.
This week's Karen and Adam's double 'date' with their prospective new squeezes goes well but Adam can't resist a few jibes about Dan being a vicar.
Jenny, meanwhile, starts chemotherapy, supported by cancer buddy Charlie - he even encourages her to join the hospital choir. Back at home, Pete finds himself in a dilemma when Chloe, terrified her mum is going to die, asks him to formally adopt her.
New or Returning Shows
BAFTA: Life in Pictures, 10.00pm, Sky Arts & NOW TV
This new series features intimate conversations with some of the finest actors that have been recognised by BAFTA to look back at their careers on screen.
In the first episode, Hugh Jackman shares his expertise and knowledge gleaned from his long-standing career, ranging from Les Misérables to playing Wolverine in the X-Men series, and the phenomenally popular musical The Greatest Showman.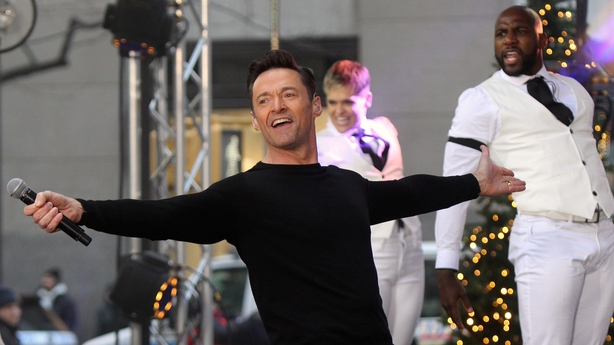 Ending Tonight
How to be Good with Money, 8.30pm, RTÉ One
With two small children, a busy working life and loans to pay off, this week's couple want to make sure they are putting their finances to the best use.
Financial planner Eoin McGee meets 40-year-old vet Marina and her husband, 44-year-old global strategist Brian, who are keen to make sure they have enough money put by to send their children to college, and would love to retire before they're 60.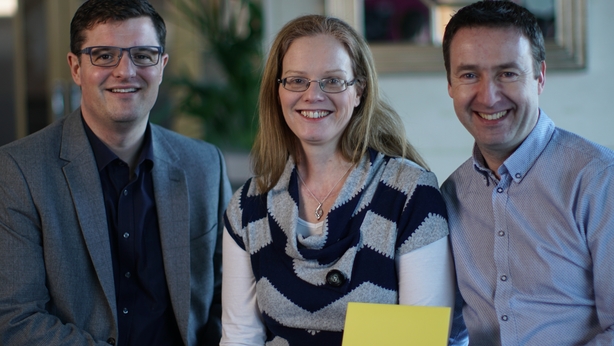 Bridget & Eamon, 10.30pm, RTÉ 2
Bridget's inability to keep a secret has just cost Eamon £13.50 a week in false claims but when a strange woman Veronica moves in as a lodger the hole in the household finances is filled.
Veronica, though, is acting suspiciously like one of the Visitors in the TV Sci-fi miniseries Bridget and Eamon are obsessed with. They confront Veronica who reveals she is an alien - an illegal alien from Russia.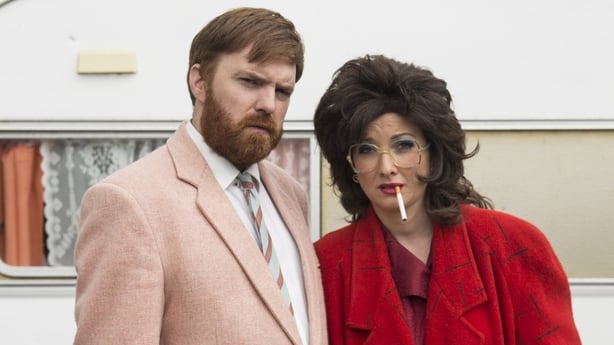 Hunted, 9.00pm, Channel 4
Only 24 hours lie between the remaining fugitives and the finishing line. If they can board a helicopter from the rooftop of Birmingham's Bull Ring shopping centre they will each claim a share of the £100,000 prize.
But first they have to evade the entire team of hunters in a thrilling finale played out across the city's centre.
Hospital, 9.00pm, BBC Two
A teenager self-funds cutting-edge surgery for his cerebral palsy. Surgeons go to appeal to fund an 81-year-old's surgery and use new DNA tumour profiling to try to save a baby.
New to Download
Dirty John, Netflix
Starring Eric Bana and Connie Britton (who will always be Tami Taylor to me), here's an eight-part true crime anthology series based on the Los Angeles Times podcast of the same name.
This promises to be a sexy, provocative and harrowing real-life thriller following the true events of an online dating relationship that turned dangerous and shocked the world.
Dating Around, Netflix
Who will get a second date? Netflix's first original dating show takes an honest and compelling look at the real world of dating.
Ken Jeong: You Complete Me, Ho, Netflix
Comedian, actor and former physician Ken Jeong returns to his stand-up roots for his first-ever Netflix comedy special.
Filmed at the Ice House Comedy Club in Pasadena, California, where Jeong first got his start in comedy, he reflects on how he went from being a doctor to a comedy superstar and how his wife's courageous battle with breast cancer led to him starring in one of the biggest comedy franchises of all time, The Hangover.
Don't Miss
This is Us, 11.10pm, RTÉ One
When the Big Three are young, Jack gets injured boxing and Rebecca asks him to stop, but later supports it as a needed emotional outlet. Randall, meanwhile, pretends he's been bullied, so Jack teaches him to box.
In the present, Beth has an outburst, struggling with unemployment and her daughters' Girl Scout cookie sales. Randall fails to win over his rival's constituency at a black church, partially because he lives all the way in Alpine, New Jersey.
Click here for full TV listings