Chris Pratt has laughed off the speculation that he will be taking over the role of Indiana Jones from Harrison Ford, despite some references to the rumours in The LEGO Movie 2.
Pratt returns as Emmett in The LEGO Movie 2, and he also voices a new tough-guy character Rex, who bears a lot of similarities to the actor.
Rex works with dinosaurs, which Pratt has done in the Jurassic World franchise, is a cowboy, which he has played in The Magnificent Seven remake, and an archaeologist, which he has yet to play, but he has long been rumoured to take up the Indiana Jones mantle.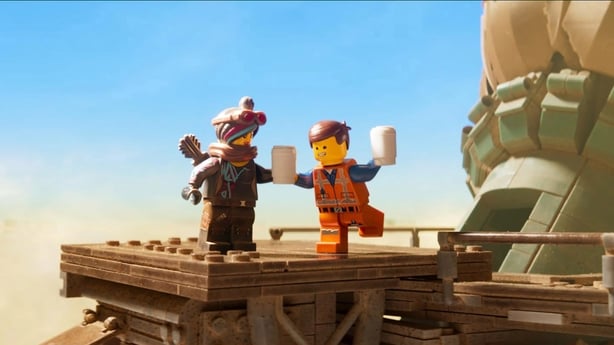 While speaking with Pratt in London, RTÉ Entertainment asked him if the nod to Indiana Jones here was a hint that there could be some truth to the rumours.
"Well you know, I told (writers) Chris (Miller) and Phil (Lord), 'Listen please allow me to be your muse, dig into my life as much as you want' and they pulled that out of the zeitgeist," Pratt said.
"There was speculation around whether or not I would do Indiana Jones and I think that's why they put that in there, maybe hedging their bets in case I did that one day, the movie would hold up.
"But there's no more information about that now than there was before."
Pratt added, "In the third LEGO Movie they're going to skewer in my career choices but they'll all be super-meta indie drama Oscars stuff, I will have been doing a lot of that. His name will be Oscar and he will be gold."
The LEGO Movie 2: The Second Part is released in cinemas on Friday, February 8.
Watch our full interview with Chris Pratt and Elizabeth Banks:
We need your consent to load this rte-player contentWe use rte-player to manage extra content that can set cookies on your device and collect data about your activity. Please review their details and accept them to load the content.Manage Preferences