There's a new documentary series about the sexual abuse allegations against the singer R Kelly, Silent Witness both starts and ends tonight, while Ray Romano returns to stand-up . . .
Pick of the Day
Surviving R Kelly, 10.00pm, Crime + Investigation
This is a six-part Lifetime documentary detailing sexual abuse allegations against US singer R Kelly (which he has denied).
Already aired in the United States, it's a pretty harrowing series, where women share their allegations against someone regarded as one of the greatest R&B singers.
Part one builds a portrait of R Kelly, his career and playboy lifestyle, which has been riddled with allegations of abuse, predatory behaviour, and paedophilia.
New or Returning Shows
How the Other Kids Live, 8.00pm, Channel 4
This new series sees families with children from the same neighbourhood, but across cultural, ethnic and economic divides, open their doors for a play date for the very first time.
Episode one sees three sets of children in Birmingham spend an afternoon in each other's homes. First to host are nine-year-old twins Tom and Billy, who live in a large house on an affluent street.
Though Billy's been on lots of play dates, Tom, who was born with Down's syndrome, has never been on one. His mother Sian is keen to find him some new friends but worries about how they might react to him.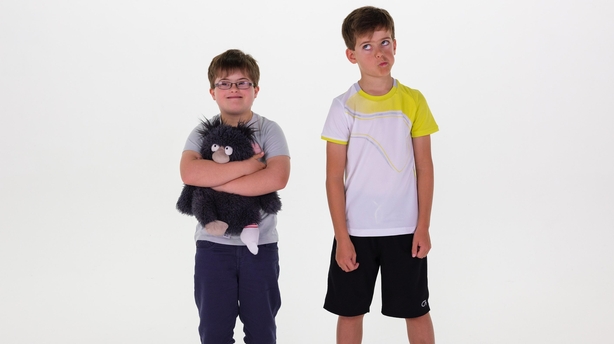 Silent Witness, 11.10pm, RTÉ One
Thomas and Jack are surprised to see Nikki back at The Lyell, the disappearance of her friend Sally forces her to face her back after her harrowing experience in Mexico.
China: One Million Artists, 9.00pm, Sky Arts & NOW TV
China has been the world's biggest seller of contemporary art since 2012. Yet despite overtaking the United States in terms of artwork sold, their artists remain relatively unknown.
This documentary follows the spectacular rise of Chinese art following the death of Chairman Mao, and how some artists embraced Western art styles whilst other critiqued it by hijacking communist propaganda.
Ending Tonight
Silent Witness, 9.00pm, BBC One
When Thomas sides against her findings on a controversial case, Nikki suspects foul play and takes steps to prove her theory. Meanwhile Jack and Clarissa follow a forensic trail connecting the dead researcher with a billionaire scientist and a secret testing programme.
Trust, 10.00pm, RTÉ 2
This stylish, Donald Sutherland-starring drama about the miserable lives of the super-rich Getty family concludes with this double bill.
As the series wraps, Gail unexpectedly travels to London, the Gettys and the Italians deal with the repercussions of the kidnapping and Chase embarks on a new journey.
Vera, 9.00pm, Virgin Media One
DCI Vera Stanhope must open up a familiar cold case to find the connection between a skeleton discovered underneath the site of a notorious burnt-out nightclub and a present-day murder.
Icons: The Greatest Person on the 20th Century – Live Final, 9.00pm, BBC Two
It's the final of this (pretty pointless) BBC debate about the greatest icons of the 20th Century, from across a variety of disciplines. And not a female in sight in this ultimate episode.
The qualifiers are Pablo Picasso (representing Artists & Writers), Muhammad Ali (Sports), David Bowie (Entertainers), Alan Turing (Scientists), Ernest Shackleton (Explorers) and Nelson Mandela (Leaders).
This live final includes a UK public vote. Can't see Alan Turing faring too well in that.
New to Download
Ray Romano: Right Here, Around the Corner, Netflix
Given his TV success - Everybody Loves Raymond, Men of a Certain Age and Parenthood were all excellent shows, and he currently stars in Get Shorty – it might surprise people to learn that Ray Romano started off as a stand-up comedian.
23 years after his last stand-up special, the comedian, screenwriter, and Emmy Award-winning actor debuts his first Netflix comedy special.
Performing two sets on the same night - one at Manhattan's Comedy Cellar and the second at the Village Underground, literally around the corner - Romano advises on choosing friends, surviving marriage, and knowing the difference between being old and not being young.
The Tale, Sky Box Sets & NOW TV
Nominated for a Golden-Globe for her performance, Laura Dern stars in a critically acclaimed meditation on the elusive nature of memory.
Dern portrays the film's own writer and director, Jennifer Fox, who seems to have it all, with a loving boyfriend and a great career as a journalist and professor.
But when her mother discovers a story - The Tale - that Jennifer wrote when she was 13, detailing a special relationship Jennifer had with two adult coaches, Jennifer returns to try and reconcile her version of events with the truth.

Don't Miss
The Good Fight, 10.15pm, RTÉ One
The superb second season of this sequel to The Good Wife continues.
Reddick, Boseman and Lockhart represent a young woman who was assaulted while she was a contestant on the reality dating show Chicago Penthouse. Meanwhile, Diane fears she might be the next Kill All Lawyers target.
Click here for full TV listings