Cillian Murphy narrates new documentary The Irish Revolution, Red Rock returns for another run, while Food Unwrapped sinks its teeth into fast food . . .
Pick of the Day
The Irish Revolution, 9.35pm, RTÉ One
Marking the centenary of the Irish War of Independence, here's a major documentary narrated by Cillian Murphy - who starred in The Wind That Shakes the Barley, the Ken Loach-directed film from 2006 about the War of Independence and the subsequent Irish Civil War.
Revealing the extraordinary story of how against all odds and armed with little more than idealism, blind faith and courage, a small group of rebels forced Britain - then the world's most powerful nation - to the negotiating table after centuries of conquest and misrule.
Produced in 4K HD, featuring rarely seen archive footage, rare first hand witness accounts, 3-D CGI mapping, dramatic visuals and contributions by the finest writers and historians, it tells the story of the bloody path from 1916 to 1922.
It explores how the rebels drew heavily on the revolutionary spirit that swept the world in the early 20th century, reveal the astonishing events that forced Britain's hand and show how the Irish example had a far reaching impact, causing millions around the world to rise up and demand their right to equality and freedom.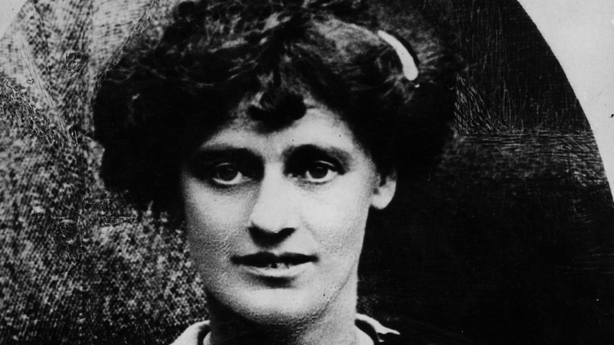 New or Returning Shows
Red Rock, 9.00pm, Virgin Media One
Back for another run, the drama based in a fictional coastal town in Dublin returns for what promises to be its most dramatic and explosive season yet.
Sean could be in trouble as he gets more deeply involved with Irena's old life, and Keith finds out why he hasn't heard from Alice.
Meanwhile, Johno and Paudge put their heads together and manage to discover some evidence that connects the Kielys to Eugene's death.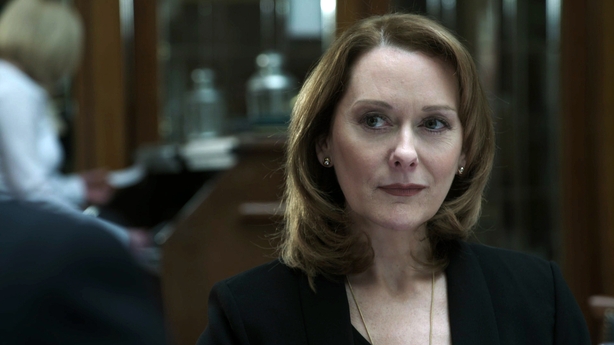 True North: The Formal, 10.40pm, BBC One
From big hairdos to online dress disasters, lavish limos to mahogany spray-on tans, the school prom has become an essential and expensive rite of passage for teenagers in Northern Ireland.
They're pretty much no different to their counterparts in the south, so how far will teens go to achieve what's perceived as the perfect evening? And who will be their dream date?
True North follows fifth and sixth formers across the six counties as they prepare for the biggest social event in a school leavers' calendar - The Formal.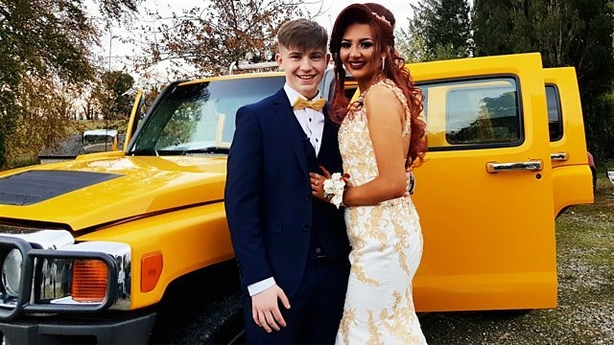 Food Unwrapped: Takeaway Special, 8.00pm, Channel 4
More food for thought as chef Matt Tebbutt delves into the secret world of KFC, one of the biggest fast food chains on the planet.
Kate Quilton goes behind the scenes at Deliveroo to discover how they're cooking up a food revolution, and Dr Helen Lawal gets a pass to Papa John's to see how they achieve pizza consistency on a mass scale.
Jimmy Doherty travels to New York to investigate the surprising health benefits of a Mexican taco (which must be greeted as good news), while Matt discovers the concealed contents lurking inside cheap takeaways.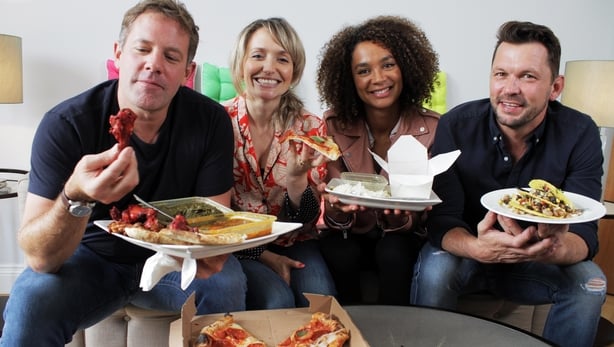 Teachers Training to Kill, 9.00pm, Channel 4
In a remote training camp in Butler County, Ohio, school teachers are learning how to shoot and, if necessary, kill. Welcome to Trump's America.
This documentary explores the heated and divisive debate around how best to protect pupils, as schools prepare for gun attacks and school boards in the USA seriously consider arming their teachers.
There's the Trump-supporting local sheriff, who's so passionate about arming teachers that he puts up billboards to persuade the community to get onside. But there are those who fervently disagree and don't believe the answer is for teachers to carry guns.
New to Download
Venom, Sky Store
Tom Hardy, Michelle Williams and Riz Ahmed star in this tale about an out-of-luck San Francisco-based journalist who'll stop at nothing to uncover the truth, and an amorphous space blob with a penchant for brains.
Together, they form a symbiotic relationship to make Venom - a hulking anti-hero with bite - in what might be considered a rather unusual buddy movie. Trains, Planes and Automobiles it ain't.
Best known as a Spider-Man villain, this solo outing gives Eddie Brock (Tom Hardy) and his alien chum space to romp around, as the unlikely duo look to take down the shady Life Foundation, headed by CEO Carlton Drake (Riz Ahmed).
Don't Miss
True Detective, 9.00pm, Sky Atlantic & NOW TV
We're now into the second half of this third season's story and I'm still not sure whether I like this or not as it oscillates wildly between totally engrossing plot development and banal conversations that go nowhere.
At least it's vastly superior to the astonishingly bad second season, which nearly killed-off the show.
Mahershala Ali's performance has been one of the true highlights so far, and tonight the mystery deepens as his tortured detective Wayne Hays continues to recall the 35 year-old case that defined his career - and his life.
Click here for full TV listings