EastEnders star Adam Woodyatt - know to millions onscreen as Ian Beale - used his time on Saturday night's Ray D'Arcy Show to hit out at ignorance in the UK about Brexit's impact on the island of Ireland.
The actor was telling D'Arcy about his new business venture, NEAT Gin, when talked turned to getting his drink on Irish shelves.
"If you know a stockist who'd like to have it in Ireland, please get in touch!" said Woodyatt. "Adam@neatgin.com!"
"I've discovered that getting it over to Ireland isn't as easy as you actually think," he explained.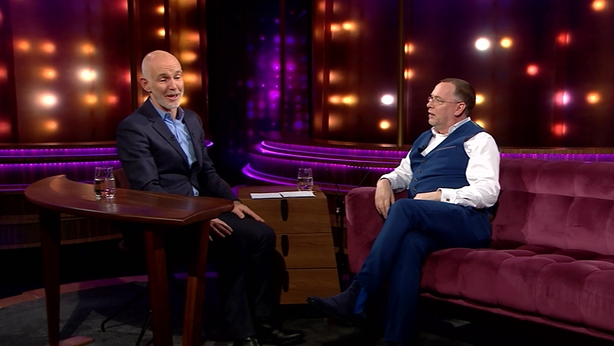 "And then, what happens - what might happen [at] - the end of March," lamented D'Arcy. "Might be impossible altogether."
"Hang on," said Woodyatt. "How can they not have worked out when they sort of came up with the stupid idea in the first place of putting that question on a piece of paper...
"You can't just have 'yes' or 'no' for staying in! It's a little bit more complicated than that!"
"It's your government - you tell them when you go back home!" said the host.
"Before we even had the vote I said, 'What are we going to do about Ireland?' Now, if I can work that out, and I'm not a politician, why couldn't they?!" asked the exasperated guest.
"I don't know the answer. Nobody knows the answer," said D'Arcy as the audience applauded Woodyatt.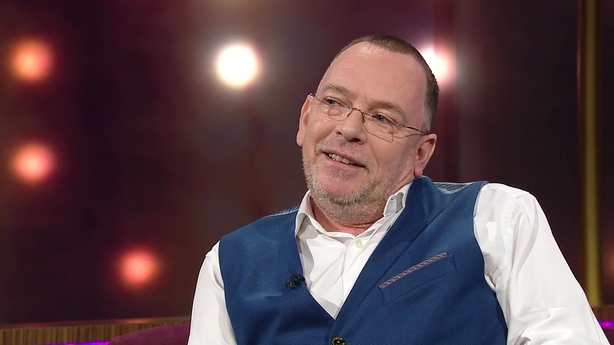 The EastEnders mainstay told D'Arcy that he had started making gin because he still doesn't take his place on the cast list for granted - even after 34 years as one of the original stars of the BBC soap.
"The next contract will be a year," said Woodyatt. "The last one was six months - it varies. I never look past the date on the contract. Never have. You have to keep your eye in and make sure there's something available. So I started making gin!"
"You never know what's going to happen, do you?" he continued. "So you've got to be safe."
"But you're a utility player," offered D'Arcy. "They're not going to get rid of Ian Beale, are they?"
"You never know," replied Woodyatt. "I mean, the raven's got to leave the Tower [of London] at some point!"
Watch the interview in full on the RTÉ Player.