If you're going no further than the sofa - and even if you are - here are some tips on what's worth watching on the box between Friday and Sunday. . .
Pick of the weekend
Ireland's Got Talent, 7.30pm Saturday, Virgin Media One
Hosted by Lucy Kennedy, the brand new season of Ireland's Got Talent kicks off with a bang as acts from across the country and beyond try their hardest to impress judges Louis Walsh, Michelle Visage, Jason Byrne and Denise Van Outen in the hopes of winning €50,000 and their very own TV show.
The first season of the show was hugely impressive – now that the bar has been set, it's up to Lucy and co to deliver the goods, coax the talent and get viewers hooked once again.
Ireland's Got Talent will be directly followed by the spin-off show Ireland's Got Mór Talent, fronted by Glenda Gilson and social media star James Kavanagh, and features all the behind the scenes gossip, unseen auditions and exclusive interviews.
New or Returning Shows
Friday Night Jukebox Live! - The BBC Four Request Show, 10.00pm Friday, BBC Four
This will either be brilliant Friday night fun or an unmitigated disaster.
Phill Jupitus and Clare Grogan are looking for stories, dedications and memories about a stack of classic BBC Music performances, around the theme of friendship.
You can email them at jukebox@bbc.co.uk to request a song and offer your reason why you chose that song.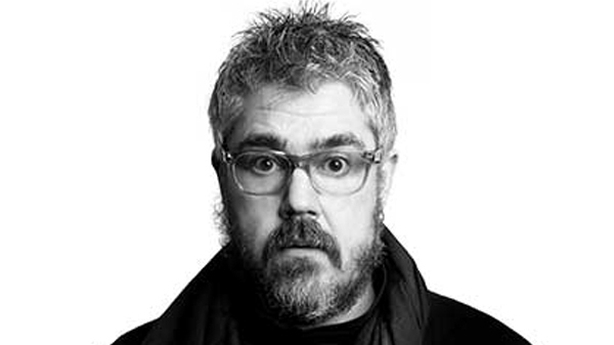 Africa with Ade Adepitan, 9.00pm Sunday, BBC Two
Here's a new four-part series, where journalist and athlete Ade Adepitan travels across Africa, from West Africa and city of his birth - Lagos in Nigeria - through Central and Eastern Africa and on to the deep south of the continent.
Ade is on a journey to uncover how modern Africa is changing. He will visit a vast array of contrasting places on the continent, each providing unique and surprising experiences, from the windswept beauty of Cape Verde to the streets of Mogadishu.
Mayans MC, 10.40pm Saturday, BBC Two
File this one under 'P' for promising.
This American crime drama was created by Kurt Sutter and Elgin James, and takes place in the same fictional universe as Californian biker drama Sons of Anarchy.
The show deals with the Sons' rivals-turned-allies, the Mayans Motorcycle Club, and takes place four years after the events of Sons of Anarchy and is set hundreds of miles away in the fictional California border town of Santo Padre.
Great British Car Journeys, 8.00pm Saturday, Channel 4
Christopher Timothy and Peter Davison, stars of the classic TV series All Creatures Great and Small, and friends of 40 years, go back to the 1930s to relive the golden age of motoring.
Getting behind the wheel of a Morgan 4/4, the world's oldest production car, they stick two fingers up to sat navs and set out on a series of journeys along Britain's most beautiful vintage roads.
Deffo one for the many motor buffs out there.
Safe Harbour, 9.00pm Saturday, BBC Four
An encounter between a group of friends from Brisbane, on the sailing holiday of a lifetime, and a fishing boat filled with asylum seekers has dire consequences.
The Doobie Brothers: Let the Music Play, 9.00pm Saturday, Sky Arts
A look at the musical journey of the Doobie Brothers, the American rock band formed in California in the 1970s and featuring the wonderful voice of Michael McDonald.
The film throws light upon the band's multiple break-ups and reunions, their popular records and a body of musical works comprising of varied genres.
Ending this weekend
Les Misérables, 9.00pm Sunday, BBC One
The army prepares for the next assault on the barricades and the fighting becomes more bloody and desperate.
When Jean Valjean (Dominic West) finds Marius (Josh O'Connor) he feels conflicted about the young man who wants to take Cosette (Ellie Bamber) from him.
Javert (David Oyelowo) is baffled and infuriated by Valjean's behaviour towards him. As Valjean's selfless actions shatter Javert's worldview, he is sent into a turmoil from which he will never recover.
The Victorian House of Arts and Crafts, 9.00pm Friday, BBC Two
There's no letting up in the final episode as Anita Rani, internationally renowned potter Keith Brymer Jones and Arts and Crafts expert and dealer Patch Rogers set the 21st Century crafters their toughest set of challenges so far.
Winterwatch, 8.00pm Friday, BBC Two
The team reviews the extraordinary events that have taken place in their new, wild home in the Cairngorms. There are red squirrels, pine martens, crested tits and golden eagles.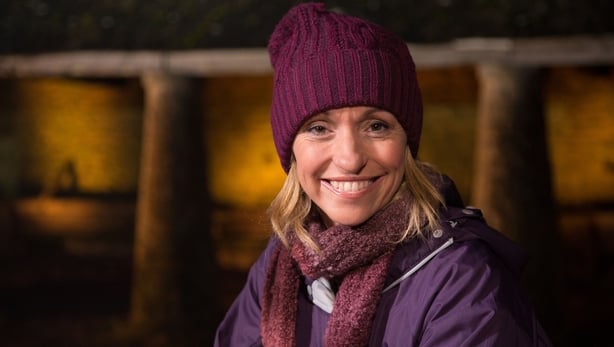 Celtic Connections, 9.30pm Sunday, TG4
Dónal O'Connor introduces Éamonn Coyne, Dermot Byrne and John Doyle putting their own spin on traditional music, as well as I'm With Her, Kim Carnie and Notify.
New to Download
Velvet Buzzsaw, from Friday, Netflix
Here's a thriller set in the contemporary art world scene of Los Angeles where big money artists and mega-collectors pay a high price when art collides with commerce.
Jake Gyllenhaal, Rene Russo, Toni Collette and John Malkovich all feature in what promises to be a mind-bending film written and directed by Dan Gilroy.
Russian Doll, from Friday, Netflix
This new series follows a young woman named Nadia (Natasha Lyonne) on her journey as the guest of honour at a seemingly inescapable party one night in New York City.
The cast includes Tony Award-winner Elizabeth Ashley, Charlie Barnett (Chicago Fire), Chloë Sevigny, and Natasha Lyonne and Dascha Polanco from Orange is the New Black.
Nightflyers, from Friday, Netflix
Eight maverick scientists and a powerful telepath embark on an expedition to the edge of the solar system aboard The Nightflyer - a ship with a small tight knit crew and a reclusive captain - in the hope of making contact with alien life.
But when terrifying and violent events begin to take place they start to question each other -- and surviving the journey proves harder than anyone thought.
Nightflyers is based on the novella by Game of Thrones creator George R R Martin, and stars Gretchen Mol as Dr Agatha Matheson alongside Eoin Macken as Karl D'Branin, and Brían F O'Byrne as Auggie.
Weekend movies
Fury, 9.00pm Saturday, RTÉ 2
This engaging 2014 American war film was written and directed by David Ayer, and starring Brad Pitt, Shia LaBeouf, Logan Lerman, Michael Peña, Jon Bernthal, Jason Isaacs and Scott Eastwood.
In April 1945, the Allies make their final push into Nazi Germany. Brad Pitt plays Don 'Wardaddy' Collier, a battle-hardened US Army sergeant who commands a Sherman tank nicknamed 'Fury' and its veteran crew.
A Matter of Life and Death, 1.50pm Sunday, BBC Two
A true classic, this 1946 fantasy drama is probably the best-known film made by the remarkable partnership of Michael Powell and Emeric Pressburger and is essential viewing for anyone with an interest in cinema history.
David Niven stars as Peter Carter, a Royal Air Force pilot in WWII who defies death after he falls in love with an American radio operator who talks with him before he jumps, without a parachute, from his crashing plane.
This is a 4K restoration job, and it's a beautiful blend of Technicolour and monochrome. Jack Cardiff's cinematography is, as ever, outstanding. Savour every second of this marvelous and very moving film.
Here's Mark Kermode's take:
Don't Miss
Resistance, 9.30pm Sunday, RTÉ One
It's the final episode of the drama about the War of Independence, and the lives of some of those caught up in the historical conflict.
In the aftermath of the multiple attacks on General Winter's spy ring, the British close ranks. There's a price on Ursula's head and Jimmy finally confronts the mole inside Collins' Squad.
General Winter commissions Major Mills to take men to Croke Park and one of the greatest atrocities in Irish history is about to unfold.
Box Set Binge
The Handmaid's Tale: Seasons 1-2, Sky Box Sets
If you haven't yet seen it, here's a chance to binge the chilling parable based on Margaret Atwood's book of the same name, and one of the most gripping, relevant and thought-provoking series in years.
In a post-Second Civil War America, the majority of the population is now sterile, and fertile women (called Handmaids) are forced into sexual servitude by a totalitarian society.
Elisabeth Moss stars as Offred, a Handmaid assigned to an influential Commander of the regime (Joseph Fiennes). But Offred yearns for a time when she was June, and to be with the husband and daughter that were taken from her.
Rumours of an underground resistance give her some hope of getting her old life back, but eyes are everywhere, and punishment can prove fatal.