Pink Floyd's Roger Waters has called on Super Bowl performers Maroon 5, Travis Scott and Big Boi to 'take a knee' during the halftime show.
Maroon 5 will headline the halftime show, with special guests Travis Scott and Big Boi, and they have been receiving backlash from fans for agreeing to take part in the event.
Waters released a statement ahead of the Super Bowl on Sunday, calling on the artists to follow in the footsteps of former San Francisco 49er quarterback Colin Kaepernick who started the 'take a knee' movement by kneeling for the US national anthem in protest of racial injustice and police brutality.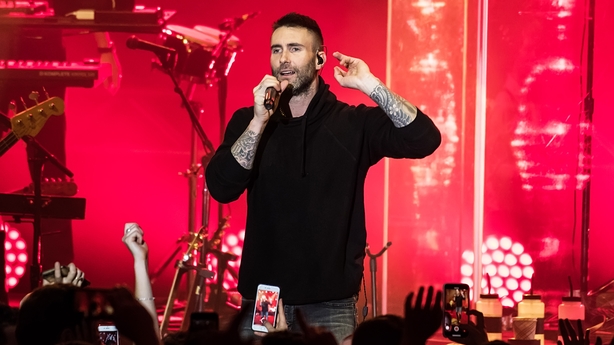 "My colleagues Maroon 5, Travis Scott, and Big Boi are performing during the halftime show at the Super Bowl this coming Sunday, I call upon them to 'take a knee' on stage in full sight," Waters said in a statement.
"I call upon them to do it in solidarity with Colin Kaepernick, to do it for every child shot to death on these mean streets, to do it for every bereaved mother and father and brother and sister."
There is a petition at https://t.co/9j587BT76U aimed at persuading @maroon5, @trvisXX and @BigBoi to #TakeAKnee at halftime on Sunday @SuperBowl. @Change

This is my band taking a knee at the end of a gig in Hartford on the 24th of Sep. 2017.

Read more: https://t.co/V9NfPPRQaK pic.twitter.com/5c8M5NOpzx

— Roger Waters (@rogerwaters) January 31, 2019
"My mother used to say to me, 'In any situation there is nearly always a right thing to do, just do it'," Waters wrote.
"So there you go my brothers, you are faced with a choice, I'm not saying it will be easy, all the President's men, all the huffers and puffers, will be royally pissed off, but, $#@%'em, I call upon you to do it because it's the right thing to do and because somewhere inside you know it."