Brian McFadden is reported to be in "quite a lot of pain" after injuring his shoulder during Dancing on Ice rehearsals but it's not "slowing him down".
The former Westlife star dislocated his shoulder and damaged his rotator cuff during rehearsals for last week's show, but he still managed to perform with his professional skating partner Alex Murphy for the live show on Sunday.
Speaking to The Sun Online, the ITV show's Creative Director Dan Whiston said the 38-year-old is adamant he will carry on.
"Brian is in quite a lot of pain with his shoulder injury but he's not letting it get him down or slow him down.
"He's having a lot of physio and carrying on with his training as he knows he can't afford to miss any ice time."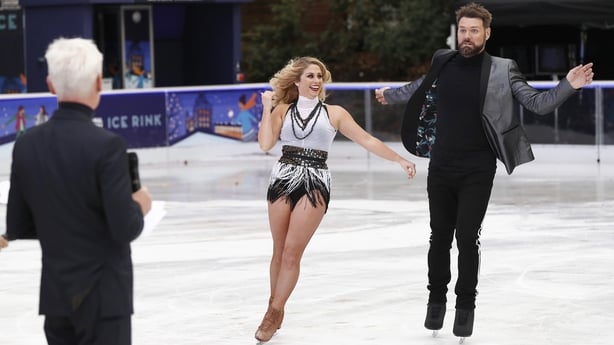 Whiston commended McFadden for how he handled a mishap during his recent Bugsy Malone-themed routine.
"Brian is still learning to skate, so mistakes can sometimes happen. Luckily he and his pro partner Alex managed to cover up the 'drop' and continue with their routine.
"I think the way they both dealt with what happened is testament to their strong skating partnership."
Dancing on Ice airs on Sundays on Virgin Media One and ITV at 6pm.
For more television news and TV highlights, click here.