It's case of old fashioned romance for at least one of the couples on tonight's First Dates as they hope cupid's arrow strikes without them having to swipe right on a dating app.
We meet one of tonight's couples, Sarah and Alex:
27-year-old media manager (and occasional rapper) Alex is originally from Canada and he's been matched with 25-year-old Dubliner Sarah.
"First Dates has always been one of my favourite TV shows and I thought let's just give it a shot and have a bit of a laugh," Sarah told RTÉ Entertainment. "I was hoping that they could help me find my dream American husband."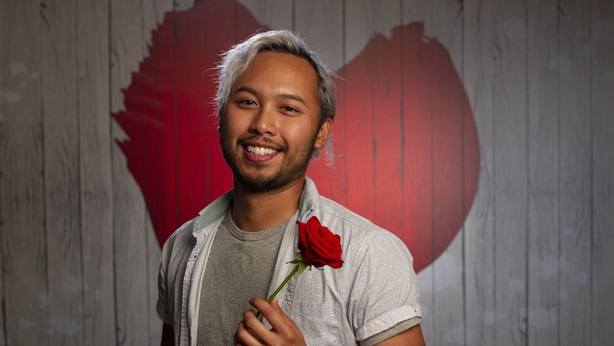 "I've seen the show a few times and I thought everyone these days is on Tinder, Bumble, all the apps, so why not trust someone else to match it up for me?" says Alex.
For Sarah, dating apps are just the way romance has gone in the 21st century and she's hoping for something a little more old-fashioned and romantic. "I find dating these days really difficult," she says.
"It's just these apps. You start to date someone for a couple of weeks and then you can just go on an app and find someone 'better' so it's really difficult, so I thought that this could be a romantic way to meet someone and have a funny story."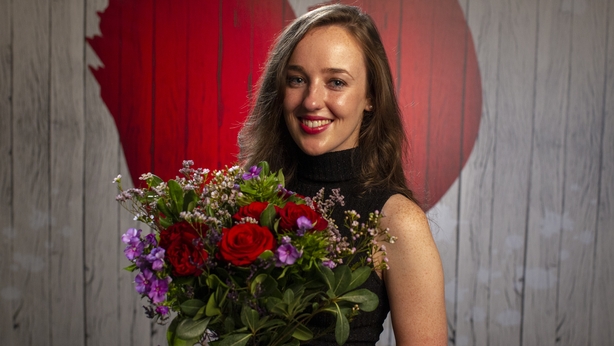 Sarah, who can move her nostrils to the EastEnders theme music (believe us, tune in to witness it tonight), also has a deep-rooted obsession with all things American. In fact, her life goal is to marry an American because, well, she likes the idea of living on a ranch with a rocking horse on the porch.
"It's something that I've just always been obsessed with," she says.
"My favourite film has always been Forrest Gump since the age of five and there is something about this American Dream, this Netflix vibe, and it's just been a bit of a dream for me. I love the accent, I love the lifestyle."
Strictly - and not secretly Canadian - Alex is also a rapper. "Yeah, you'll find me on Spotify - Alex Geronimo - I've two songs on there but I don't want anyone to judge - my raps are not about moons and spoons and knocking your face in!"
Like we say, tune in tonight.
Sarah admits that she is a pretty straight-talking young woman. "Yeah. I'm just somebody who likes to have a bit of a laugh," she says. "I don't take myself too seriously, life is short - have fun!"
First Dates is on RTÉ Two at 9.30pm, Thursdays.
More television news here