Ant and Dec have won the National Television Award for Best Presenter for the 18th consecutive time despite Ant McPartlin's screen absence after he stepped away from TV duties following his arrest for drink-driving last year.
The pair were shown live via satellite at the Britain's Got Talent auditions struggling with their emotions after the news was announced.
As voted for by you, @AntAndDec have won the Best Presenter Award! And this one clearly means a lot.@OfficialNTAs #NTAs pic.twitter.com/yIJXThLMMm

— ITV (@ITV) January 22, 2019
Ant McPartlin said: "Thank you. This is a genuine shock, especially this year. I'm shaking here. We want to say thank you to everybody. I mean, I really don't feel like I can accept this award this year.
"The one reason we won the award this year is because this guy [Dec]: his hard work, dedication, wit, funniness and being the best mate there is out there. I love you man, well done." 
Declan Donnelly added: "I've got him back now, and now we're back together. Special mention to Dermot who said he was going to chuck in the towel if we won this year, so happy retirement, Dermot." 
The presenter was referring to host Demot O'Leary's recent comments that "we may as well just chuck in the towel" if they won.
They later tweeted from their official Twitter page: "Thank you doesn't seem to cover it this year. We are humbled and honoured. We are so appreciative of your continued support and good wishes, they are never taken for granted."
Thank you doesn't seem to cover it this year. We are humbled and honoured. We are so appreciative of your continued support and good wishes, they are never taken for granted. Thank u again. Now back to #BGT auditions! D x #NTAs pic.twitter.com/rCzle3FmuM

— antanddec (@antanddec) January 22, 2019
The popular duo have won the award every year since 2001.
Another big winner on the night was the suspenseful BBC drama Bodyguard, which was honoured with the Best New Drama award, while leading star Richard Madden claimed the award for Best Drama Performance.
He said: "The biggest thank you goes to Keeley Hawes. You couldn't ask for a better, more talented actress." 
Hollywood legend Danny DeVito presented Madden with his trophy on-stage, telling the actor: "I really dig your show."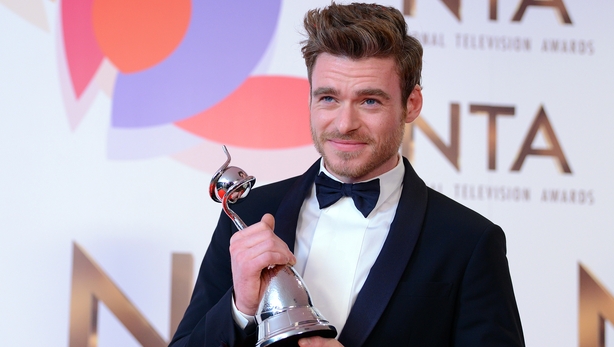 This Morning was named Best Daytime show, fending off competition from Piers Morgan's Good Morning Britain among others. Morgan was pictured looking unimpressed when the winner was read out.
That moment when you lose at the NTAs and your own co-workers find it funny... 🤬 pic.twitter.com/uKtepH94ln

— Piers Morgan (@piersmorgan) January 22, 2019
Phillip Schofield said while collecting the award: "Thank you so, so much for voting for us. We never take it for granted. Our This Morning family are amazing."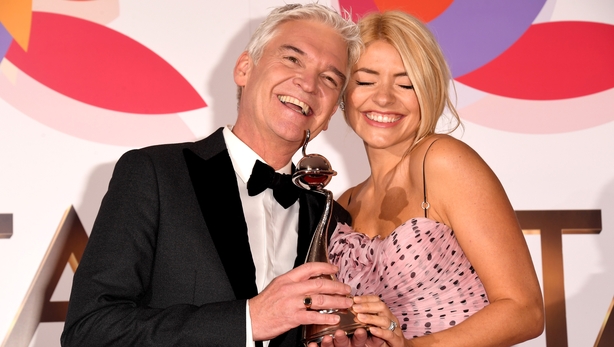 Danny Dyer won the Best Serial Drama Performance award for his role as Mick Carter in EastEnders.
He gave an emotional acceptance speech about dreams, poverty, and the influence of Harold Pinter on his career, telling the audience: "I just want to say to all you young kids living out there in poverty, who says they don't have the right to dream? 
"Do not let where you come from dictate, define, what you can do in life.
"I want to dedicate this award to Harold Pinter, a man I love very much, and I miss him.  He believed in me when no-one else did."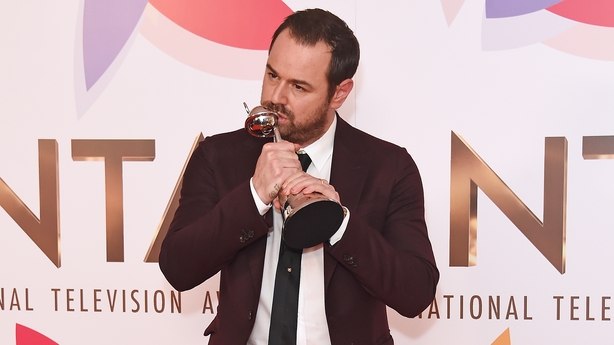 James Moore, who plays Ryan Stocks in Emmerdale, was named the Best Newcomer to a rousing ovation from the crowd.
The actor, who like his character has cerebral palsy, said: "Thank you so much, this means the world to me. A year ago, I never thought I'd be here, you know what I mean?
"And for Emmerdale to take on someone with a disability shows the progression that we need in this day and age."
Emmerdale was named Best Serial Drama at the awards ceremony.
He's got a bright future ahead of him. Congratulations to Best Newcomer, James Moore! #NTAs #NTAs2019 pic.twitter.com/sLmUknAQLM

— National TV Awards (@OfficialNTAs) January 22, 2019
Take a look at a gallery of the 2019 National Television Awards here