Game of Thrones star Liam Cunningham has told The Late Late Show that the final season of the fantasy phenomenon "will make epic seem small".
The Dublin actor was a guest on Friday night on RTÉ One, where he discussed the long-awaited conclusion to the HBO series in April and May.
"How little can you tell us about the final season?" asked Ryan Tubridy.
"I can tell you a huge amount of little!" laughed Cunningham.
April 14. #ForTheThrone pic.twitter.com/Mzy22yxM6Z

— Game Of Thrones (@GameOfThrones) January 14, 2019
"But to give you a little taster, it normally took about six months to shoot 10 episodes, and on the six episodes that we've done for the last season it has taken us nearly a year.
"So the budgets, the scale is [sic] absolutely extraordinary. I can also repeat what the head of HBO said, Richard Plepler. He's seen them, they're not finished episodes - there's a lot of CGI and stuff to do on them. He's seen the six episodes twice, and he said it's like watching six movies.
"It'll be a different style - it'll make epic seem small this season."
"Crikey! I'm terrified nearly," said Tubridy.
"I'm a bit scared myself!" replied Cunningham. "Believe me!"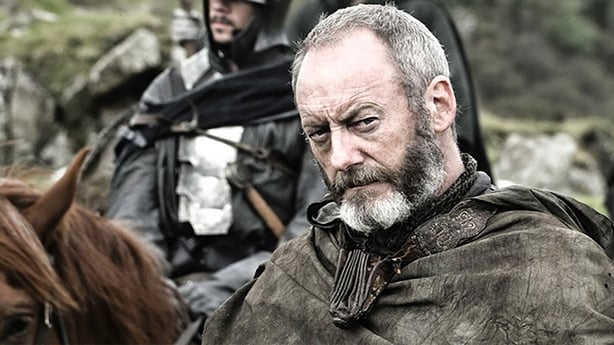 Cunningham was congratulated for staying in the Game of Thrones picture so long as much-loved character Davos Seaworth.
"So far," said Cunningham, causing much excitement to his host.
"That doesn't mean anything!" Cunningham continued.
"He's going to die!" teased Tubridy.
"We're all going to die, Ryan," said Cunningham dryly.
"Don't forget 'Valar Morghulis', which is one of the phrases in the show - 'All Men Must Die'."
"That doesn't give anything away, either," Cunningham concluded. "I haven't said anything."
The eighth and final season of Game of Thrones will begin on Sky Atlantic in Ireland on Monday, April 15 at 2:00am - a simulcast with the Sunday night show in the US.
Watch the interview in full on the RTÉ Player.