Mary Queen of Scots star Saoirse Ronan has told RTÉ Entertainment that she hopes the film teaches men a different lesson about power.
The royal drama, which opens in Irish cinemas on Friday January 18, tells the story of the 16th-century power struggle between Ronan's titular character and her first cousin, Britain's Queen Elizabeth I, played by Margot Robbie.
When asked by RTÉ Entertainment what she hoped men would take away from the film, Ronan replied: "Having more of an understanding of power and authority and how it can belong to anyone. And if it's in the wrong hands it can go one way - man or woman. And if it's in the right hands it could be the beginning of something really great.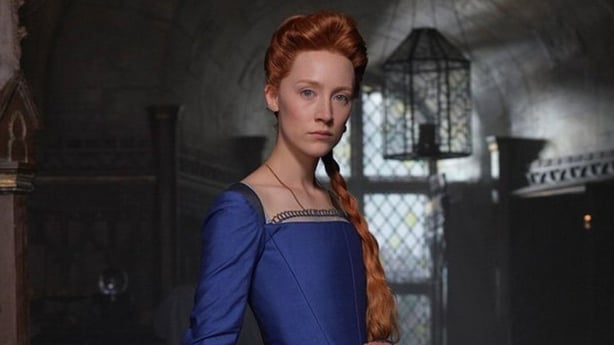 "I suppose it's just about broadening that perspective on what power is and what it means to different people and how they use it."
"I hope that men find a way to relate to just the human interactions," added Robbie. "I watch male protagonists in film all the time and I find a way to relate to what they're going through and feel empathy for the situation they're in. I think there's a lot of human interactions in this film that men could also relate to."
Mary Queen of Scots is in cinemas from Friday, January 18. Saoirse Ronan is among the guests on this Friday's Late Late Show at 9:35pm on RTÉ One.