Actress and TV presenter Denise Welch and singer and musical theatre star Rebecca Storm have said their roles in the new Calendar Girls musical are "empowering".
Tim Firth, the writer of the Helen Mirren-starring film and the hugely popular West End play, teamed up with Take That star Gary Barlow to create Calendar Girls The Musical, which is coming to Dublin's Bord Gáis Energy Theatre on January 22, and will run until February 2.
Based on a true story, the musical follows a group of women from the Women's Institute (WI) in a small village in Yorkshire who came up with a novel idea to raise money for cancer charity Bloodwise - a calendar in which they discreetly pose nude while engaged in traditional WI activities, such as baking and knitting.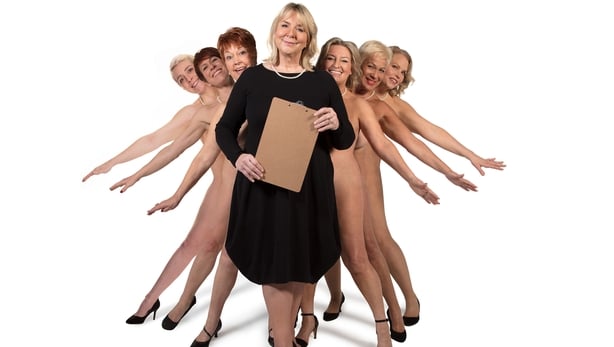 Speaking to RTÉ Entertainment, 60-year-old Welch spoke about the power of the show.
"Women feel invisible at our age and it really lifts them up, and empowers them the way they come out of this theatre after seeing these older women being feisty and funny and independent," she said.
When asked how they felt about disrobing on stage, Denise said with a laugh: "We absolutely love it. It's the main question everybody says to us, 'Did you really have to think about it?' It's like, 'Absolutely not!'
"When we were doing rehearsals it was almost like having a closed set, she [Rebecca] just went [mimes taking off robe] - straight off. What's the point? We're running around naked backstage!
"Whenever we go to a new theatre, I always say [to the local crew] - 'Make sure you're being paid enough because there's going to be a lot of old boobs running around!'"
The Loose Women panellist said that even her 17-year-old son, who thinks "mostly everything I do is so tragic" became emotional at seeing his mum bringing the inspirational story to the stage.
Denise said: "I said to him, 'You know, Mum gets her kit off' and he said, 'So what's new?!' But then he said, 'Mum, I was expecting to watch the photoshoot through my fingers. I never expected to love that show. I came to support you'. 
"He absolutely loved it."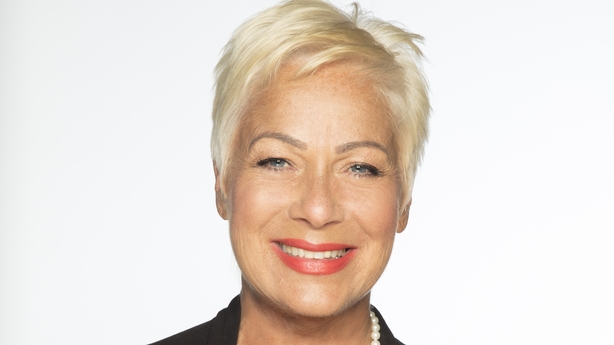 Saying that it brings a lump to her throat, Denise said her son told her: "I've never been more proud of you than when that photoshoot happened because I looked around and saw the effect that you and the other women were having on the audience and it made me so proud."
Rebecca interjected: "After Denise's moment, the place goes ballistic. It's deafening the sound that the audience make. They laugh and scream so loud."
"It's just great to hear. Even when we're feeling tired, and we've been on the road, and you want to be back with your family, you go on stage and you get that reaction. It's just a joy," Denise said.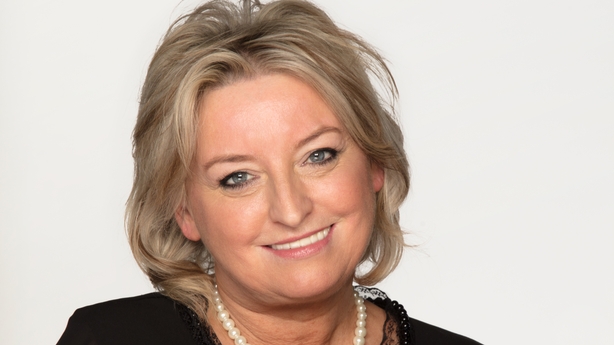 Musical theatre star Storm, well known for Blood Brothers, said that the story has found its "rightful home" as a musical.
"I think music can stir emotions more than perhaps a play can. A song can say so many things in three minutes that dialogue might take an awful lot longer to do. The way Tim and Gary have written this is very similar to the Blood Brothers, where the songs just continue the story - we don't just break into a song."
The actors said they "can't wait to bring it to Dublin", having performed the show approximately 130 times to date, with a matching record of 130 standing ovations.
Rebecca said: "I know Dublin and Irish audiences will absolutely love it. They will laugh and they will cry more than they have done for a very long time. It's the perfect ticket for a January month. It will cheer you up."

Calendar Girls The Musical comes to the Bord Gáis Energy Theatre on January 22 and runs until February 2.