Actor Hugh Jackman proved why he's the greatest showman when he made a little Irish girl's dream come true after she posted a video of herself singing on social media.
7-year-old Emma Cooney from Lucan in Dublin was left disappointed after she missed out on tickets to Jackman's Greatest Showman concert, which comes to Dublin's 3Arena on May 30th and 31st for three sold-out shows.
So her mother, Jacqueline, decided to post a video of her daughter singing A Million Dreams from the hit movie musical on Twitter.
Ok Twitterverse, I need your help - my little girl is #obsessed with #thegreatestshowman and @RealHughJackman but silly me didn't realise this in time to get tickets to his show in #dublin 🙈 - so she sang this for him instead! Please help me get it to him & make my girl happy!❤️ pic.twitter.com/rdVvCUDxxW

— Jacqueline Cooney (@Jacki_Coo) January 7, 2019
"We saw the film of The Greatest Showman for the first time in June and then Santy brought Emma the DVD and the singalong CD for Christmas and she loved it," Jacqueline told RTÉ Entertainment.
"Emma has watched the film four times since Christmas and she now knows all the words and is always singing the songs. We have the CD in the car all the time.
"I asked her would she have gone to see Hugh in concert and she said yes but, of course, by then it was too late to get tickets.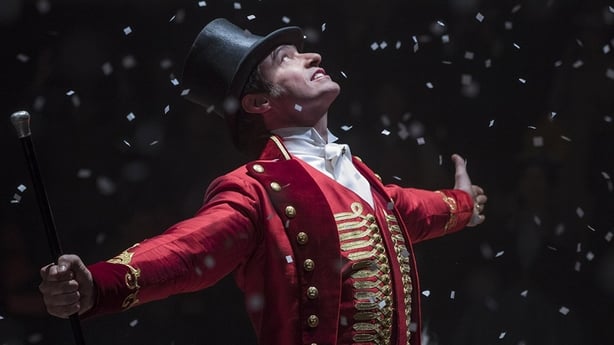 "So I said maybe if you do a video of yourself singing one of the Greatest Showman songs and we tweet it Hugh Jackman might see it."
Mother of three Jacqueline posted the video of Emma singing A Million Dreams last Monday. However, it initially failed to get a response from the man himself. "I said to myself that this is going to need something big . . . " Jacqueline said.
It turned out that actor and Ray Donovan star Liev Schreiber, and one of Jackman's childhood friends were the key to getting the Australian actor to watch Emma's video.
Got your message @Jacki_Coo. pic.twitter.com/0437uqB8YM

— Hugh Jackman (@RealHughJackman) January 9, 2019
"Hugh Jackman only follows about 14 people on Twitter so I thought if I tagged one of the people he follows he might see it," Jacqueline said. 
"Liev Schreiber retweeted the video and so did a guy called Gus Worland who's a DJ in Sydney who went to school with Hugh so I think that's how Hugh saw my tweet."
On Wednesday the actor replied to Emma, tweeting: "I just want to say your little girl, thank you so much for singing that song. Thanks so much for being a fan. And never stop dreaming. Remember, life is what you choose to make it so make it fantastic!"
Jacqueline, who is a huge movie fan herself and runs the Irish Marilyn Monroe Fanclub, added, "I was pretty freaked out when I saw it yesterday afternoon. I was looking at something else and then it came up, 'Hugh Jackman mentioned you on Twitter'".
"I was expecting maybe a text or something but a video and what he said was so lovely and so genuine." - Jacqueline Cooney.
Emma was pretty blown away too. "She's quite shy so when I showed her Hugh's reply she was asking who are all these people looking at my video?" says Jacqueline. "So I said `look, it's the Greatest Showman' and after that she was buzzing."
Hugh's response has now been viewed 550,000 times. "I was expecting maybe a text or something but a video and what he said was so lovely and so genuine." Jacqueline said.
Alan Corr @corralan