Loads to watch as Kathryn Thomas is back with Operation Transformation, there's a Gogglebox Ireland Special and a doc about the US-Mexico wall, while The Vikings and The Bridge both return. . .
Pick of the Day
Operation Transformation, 9.35pm, RTÉ One
Operation transformation returns for its 12th season and this year the programme has undergone something of a transformation itself.
The show has been provided with a new base, a new medical expert, new challenges – and as always there are five new leaders for viewers to follow.
Presenter Kathryn Thomas will once again spearhead the nationwide campaign to get people moving by giving them the tools they need to complete a 5K run by the end of the series.
This year the show will be based in the north county Dublin town of Balbriggan as OT attempts to get the whole town moving, encouraging local community leaders to get their area active with the programme reporting on their success.
New or Returning Shows
An Balla, 9.30pm, TG4
Síle Nic Chonaonaigh explores four of the world's most iconic walls and borders: First up, the contentious divide between the US and Mexico that stretches for almost 2000 miles.
Síle meets families torn apart by the wall and parents who live in fear of being separated from their children and deported from the US to Mexico – as well as some of those calling for the wall to be built including a vigilante who's arming himself against drug and people traffickers.
Shut-ins: Britain's Fattest People, 10.00pm, Channel 4
This three-part series follows the struggle of three severely morbidly obese people to regain control of their lives before it's too late.
Claire, for example, has been bed-bound for the last six years. Trapped by her 40-stone body, she can only see the world through the window of the room where she spends her life.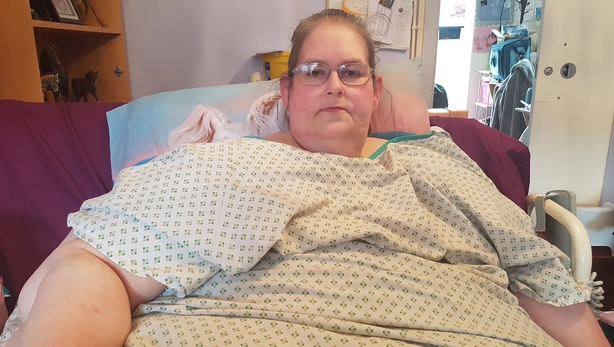 Gogglebox Ireland, 9.000pm Virgin Media One
Here's a special edition of the TV show about Irish people watching and talking about telly, featuring clips from the 1980s and '90s.
Expect a few fun and jaw-dropping moments, including the 1994 Calor Housewife of the Year competition and Gay Byrne showing the nation how to use a condom. How times have changed.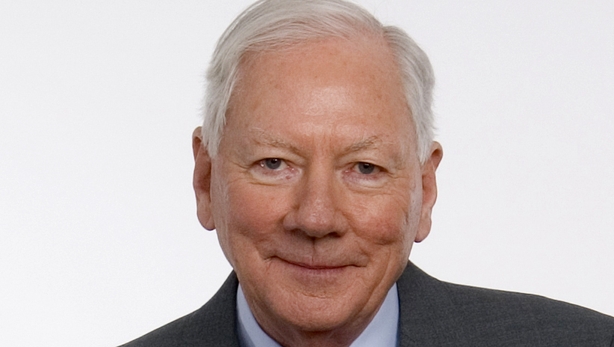 Neven's Irish Seafood Trails, 8.30pm, RTÉ One
Here's Neven Maguire's first show dedicated to seafood. His journey around Ireland takes Neven to Mayo, Cork, Donegal, Sligo, Kerry, Galway, Dublin, and Kilkenny, as he discovers the very best of Irish seafood and braves some choppy waters!
In the first episode he heads to Mayo. His first stop is the stunning Clew Bay where the pristine waters offer the perfect environment in which to grow mussels. Neven takes a boat out into the bay to meet Michael Mulloy, a mussel farmer who shows Neven how it's done, and treats him to some mussels cooked on board.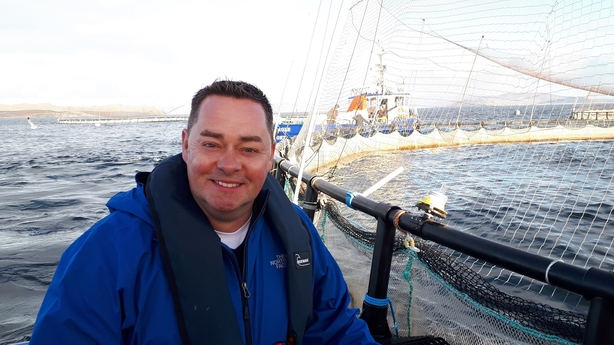 The Bridge, 10.40pm, TG4
Back for another run of this Scandic drama, Henrik and his partner Jonas investigate the murder of the director general of the Immigration Service, Margarethe Thormond, who has been stoned to death.
Elsewhere, Saga moves in with Henrik and starts therapy after having a panic attack while driving across the bridge while Henrik is befriended by a man in a wheelchair, as the victims begin to pile up.
The Undateables, 9.00pm, Channel 4
The award-winning series returns with new singletons looking for love.
They include poetry lover Michael, who has spent years studying the literature of love but he's had precious few opportunities to try out his own romantic lines. He has Asperger's and has been single for over 14 years.
Don't Miss
Vikings, 9.00pm, RTÉ 2
The second half of season five begins with a double bill, as Ivar is crowned the new king of Kattegat just in time to welcome Rollo home while, Bjorn, Lagertha and Ubbe rely on unsteady alliances to survive.
In the 2nd episode Bjorn, Lagertha and Ubbe face an uncertain fate as Heahmund's loyalty is tested, Floki fights to understand the will of the gods in Iceland, and Ivar may have met his match in Kattegat.
Click here for full TV listings