Loads of new or returning shows tonight, including Catastrophe, Grey's Anatomy, Brooklyn Nine-Nine and Silent Witness . . .
Pick of the Day
Catastrophe, 10.00pm, Channel 4
Sharon Horgan and Rob Delaney are back with the fourth season of their hit dramedy, which had turned rather dark by the end of the third season.
Things came to a dramatic head after Rob's secret relapse to alcoholism ended in a les-than-sober car crash and a forced confession to Sharon, just before the cops arrived.
A new acquaintance becomes increasingly friendly with Rob, while Sharon dabbles in a new hobby that could also see her on the wrong side of the law.
They've come a long way since this:
New or Returning Shows
Grey's Anatomy, 11.25pm, RTÉ 2
In the 15th season premiere, the doctors at Grey Sloan Memorial vie for a new position as Teddy decides she doesn't really want to be interim chief, forcing Bailey to consider other candidates.
Meredith is seemingly distracted and struggles to stay focused, and Maggie finds herself the keeper of a big secret while Amelia and Owen try to figure out their relationship.
Meanwhile, Jo and Alex's honeymoon doesn't go exactly as planned.
Getaways, 8.30pm, RTÉ One
Tommy Bowe, Vogue Williams, Mairéad Ronan and Joe Lindsay return to review destinations that can be flown to directly from the island of Ireland.
This week they venture west with a Stateside trip to Seattle, test a couple of winter sports resorts in Bulgaria, hit the beach on Turkey's Turquoise Coast, take a weekend city break in Porto in northern Portugal, visit the year-round favourite, the volcanic island of Lanzarote, and journey to the Far East to explore Hong Kong.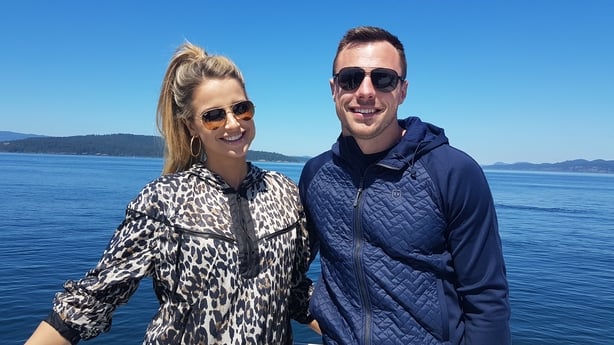 Trust, 9.00pm, RTÉ 2
This excellent and glossy US drama delves into the lives of one of the twentieth century's most iconic - and wealthiest -dynasties, the Gettys, and explores the complexities at the heart of every family, whether rich or poor.
Opening in 1973 with the kidnapping of John Paul Getty III, the second part of tonight's double bill deals with the fallout, as J Paul Getty (Donald Sutherland) sends his trusted fixer Fletcher Chace to Rome to investigate his grandson's disappearance.
Silent Witness, 9.00pm, BBC One
Fresh from her trip to the States, Nikki and the Lyell unit are called in to investigate an attack against a trans man. When two further attacks are reported, one leaving a potential witness, it becomes clear that the team is facing an outbreak of violence against the trans community.
With the Lyell under increasing financial scrutiny and frustration growing between the team and the acting DCI, can they pull it together to find the killer before they strike again?
The Secret Life of the Zoo, 8.00pm, Channel 4
More animal magic at Chester Zoo as Visayan warty pig Wendy is fed up with the attentions of male pig Jake, and decides to escape. She can't be found overnight, despite a major search by the keepers.
Meanwhile, young male giraffe Narus has been battling with other young males in the herd, so the keepers think that it's time to move him to a new zoo. But it's easier said than done.
So here's to more of this:
24 Hours in A&E, 9.00pm, Channel 4
The RTS award-winning documentary series returns for a 17th season, following patients who are treated in the same 24-hour period at St George's in south west London.
This life-affirming episode meets patients who do extraordinary things for the people who they love, under complex and difficult circumstances.
How do they do their jobs?
Living the Dream, 9.00pm, Sky One & NOW TV
Back for a second season, Mal and Jen are battling to earn their stripes.
They've settled in Florida for good, spruced up the park with a new tearoom and taken on a new and mysterious resident But Mal and Jen Pemberton aren't quite yet living the dream.
Don't Miss
Brooklyn Nine-Nine, 1.25am, RTÉ 2
Season five of this hugely entertaining US sitcom about a bunch of Brooklyn-based cops kicks off several months after the season four finale, when two of the crew got jailed.
Jake (Andy Samberg) and Rosa (Stephanie Beatriz) have been placed in different prisons. As chance would have it, Jake's inmate is Caleb, a cannibalistic serial killer.
Click here for full TV listings