Tom Jones asked himself if he could have done more during his late wife illness and he revealed that her favourite Bob Dylan song made him analyse his feelings.
Linda, to whom he was married for 59 years, died from lung cancer in April 2016 in Los Angeles, aged 75. She had been a heavy smoker and had suffered from emphysema. 
The Welsh woman, Jones' childhood sweetheart from his Pontypridd days in Wales, loved Bob Dylan's song What Good Am I? After his wife's passing, the song's lyrics made the singer reflect on whether he could have done more to save Linda's life.
"That song is the one I was scared of," he told The Mirror. "She loved it. But the song is 'What good am I if I'm like all the rest, if I don't just turn away when I see how you're dressed'. It's like 'Why couldn't I have stopped it?'
"I was reading into the lyrics thinking 'Jesus Christ, was I partly to blame? Should I have woken up before? You start to think 'What if I had forced her to go to the doctors?' Because she didn't go.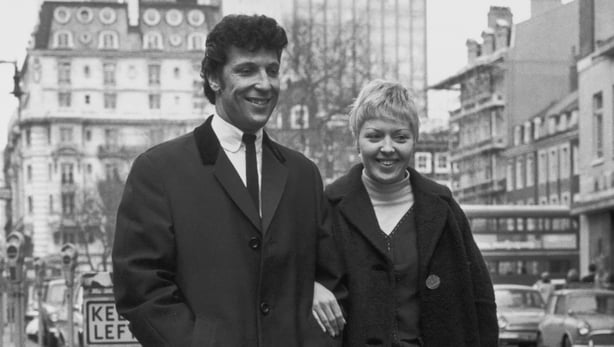 After his wife's passing, Jones visited a female therapist in LA, and told her about the song and its significance for him.
The therapist urged him to learn to record the song because it scared him and he needed to get over it. "I got some of my musicians together and that was the first step," he recalls of the song, which he has since performed in concerts.
"Time is a healer. When something like that happens it's so devastating you don't know how to deal with everything. But you give it time... things sink in and you realise: 'This is the way it's going to be.'
The Voice coach was asked whether he thought he would find love again. "I don't think so, no," he replied.