Benedict Cumberbatch stars in a new Brexit drama, there's a new documentary series about Ireland's service industries, and a highlights package from last night's Golden Globes . . .
Pick of the Day
Brexit: the Uncivil War, 9.00pm, Channel 4
A new, one-off drama from award-winning writer James Graham, offering a behind-the-scenes exploration of one of the most contested and controversial referenda in modern British history.
Benedict Cumberbatch stars as Dominic Cummings, the leading strategist and campaign director of Vote Leave, while Rory Kinnear plays Craig Oliver, who oversaw Remain's communications strategy.
As the self-inflicted chaos continues, Brexit: the Uncivil War takers a peek behind the curtain, examining the anatomy of a modern data-driven election campaign, and each side's controversial backers.
We need your consent to load this YouTube contentWe use YouTube to manage extra content that can set cookies on your device and collect data about your activity. Please review their details and accept them to load the content.Manage Preferences
New or Returning Shows
One Day: Keeping Ireland Beautiful, 9.35pm, RTÉ One
These are great days for narcissism. The first in a new series of One Day documentaries goes behind the scenes with the workers in Ireland's beauty and fitness business. The documentary follows a typical working day for the people who perfume, pamper or persuade for a living.
Filmed at multiple locations over 24 hours, each episode highlights one specific industry - Beauty, Cleaning/Waste and Tourism - from the perspective of the people who are expected to deliver the 24/7 service and to a standard that customers have come to expect.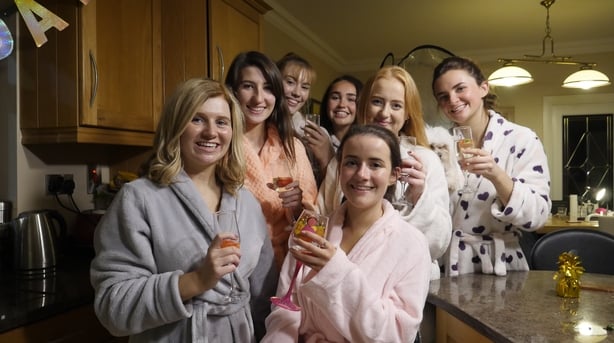 Manhunt, 9.00pm, Virgin Media One
Martin Clunes stars in this ITV mini-series is based on the memoirs of Met Police detective DCI Colin Sutton, who lead the investigation into the 2004 murder of French student Delagrange.
Though Sutton lacked previous experience of dealing with murder cases, his diligent approach eventually lead to the conviction of serial killer Bellfield in 2008.
The drama will focus on how he and his officers were able to make the connection between the Delagrange case and other similar cases in south-west London.
We need your consent to load this YouTube contentWe use YouTube to manage extra content that can set cookies on your device and collect data about your activity. Please review their details and accept them to load the content.Manage Preferences
The Babes in the Woods Murders: the Prosecutors, 9.00pm, BBC Two
This documentary follows the culmination of a 32-year fight for justice in a notorious unsolved double child murder in Britain.
On 9 October 1986, nine-year-old friends Karen Hadaway and Nicola Fellows went out to play and didn't come home. The whole estate turned out to look for the two girls only to have their hopes dashed when they were found lying dead on the outskirts of Brighton.
Two Doors Down, 11.15pm, BBC Two
Graeme Stevely and Joy McAvoy become regulars on this comedy centred around a couple and their insufferable neighbours.
Beth and Eric (Arabella Weir and Alex Norton) think their son Ian is taking them out for their 30th wedding anniversary dinner - but find instead that he and his boyfriend Gordon have organised a surprise party at their house.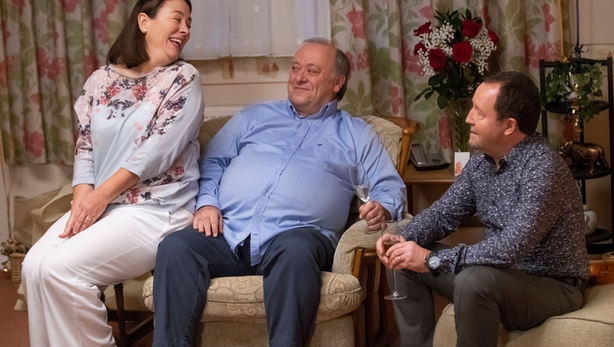 Front Row Late: When Mary Beard Met Clive James, 11.45pm, BBC Two
In this special edition, Mary Beard is in conversation with author, critic and broadcaster Clive James.
After moving to Britain from Australia in the 1960s, James established himself as a caustic and charismatic commentator on popular culture and a pioneer of television criticism.
In his heyday, he was one of the most famous faces on British TV and secured access to some of the biggest stars, including Mel Brooks, Jane Fonda and Frank Sinatra.
Spencer, Vogue & Baby Too, 9.00pm, E4
Here's a treat for fans of irony-free reality TV as Spencer Matthews and Vogue Williams invite a camera crew to see them embrace parenthood for the first time.
In this opening episode, Spencer and Vogue prepare for the arrival of baby Theodore by going on a baby shopping spree and taking part in an ante-natal exercise class.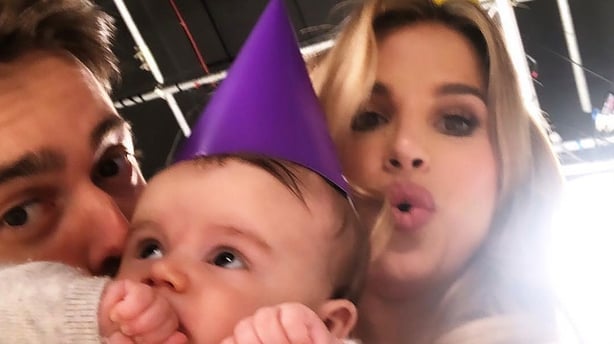 How to Lose Weight Well, 8.00pm, Channel 4
Dr Xand van Tulleken and Dr Helen Lawal ask ordinary folk to road test some of the most popular and talked about diets - giving viewers the lowdown on how the regimes worked for them.
In this first episode, Caroline and Charmaine have one week to slim down for a spa day. One of them tries the cabbage soup diet while the other takes on the potato diet.
Don't Miss
The 76th Golden Globes Awards, 9.30pm, RTÉ 2
Sandra Oh and Andy Samberg co-host the 2019 Golden Globe Awards, which took place overnight in Los Angeles, with Irish interest in the co-produced period dramedy The Favourite.
You probably know who picked up the main awards, but this is usually a well-packaged highlights show that's well worth a look – even if it's just to see who makes the most gushing acceptance speech.
If you're into the frock end of things, this is preceded on RTÉ 2 at 9.00pm by The 76th Golden Globes Award Red Carpet Pre-Show.
Here's winner Olivia Colman backstage:
We need your consent to load this YouTube contentWe use YouTube to manage extra content that can set cookies on your device and collect data about your activity. Please review their details and accept them to load the content.Manage Preferences
Click here for full TV listings