With Christmas over, TV gets back to its best this weekend and there's a massive amount of viewing to look forward to . . .
Pick of the weekend
Resistance, 9.30pm Sunday, RTÉ One
The latest drama looking back on the early part of the 20th Century in Ireland focuses on the War of Independence – a turbulent, bloody and controversial period that's often been ignored.
The series features Brian Gleeson as Jimmy Mahon, who works as a hit-man for Michael Collins, while his brother Patrick (David Wilmot) is working for the British as an RIC officer.
The narrative thread that holds the show together is a plot by the Irish - fictional, but based on what was to follow - to get rid the British administration and their system of spies and secret police at Dublin Castle.
"The story has moved forward to November 1920 and we are right at the centre of the War of Independence," says series producer Catherine Magee.
"What we were interested in looking at was not the 'great man' version of Irish history, but what it was like to be caught up in events of the time.
"Filming period is always a really big challenge, this period was more about guerrilla warfare, it was bloody and it was brutal, there was brutal repression by the Black and Tans. We filmed in the winter which added to the atmosphere."
New or Returning Shows
Dancing with the Stars, 6.30pm Sunday, RTÉ One
Jennifer Zamparelli and Nicky Byrne will join forces this year to present the third season of the show where a team of celebrities pair up with professional dancing partners to determine who rules the floorboards.
Also returning this year is the show's expert panel of judges: Brian Redmond, Loraine Barry and Julian Benson. Once again the celebrities and their dancers will be scored by the judges and the viewing public at home.
Chicago Fire, 9.00pm Friday, Sky Witness
Season 7 of this hugely enjoyable first-responder prime time drama sees Casey trying to deal with his unsettled personal life and the firehouse welcomes a new member.
Meanwhile, chief Boden clashes with new Assistant Deputy Commissioner Jerry Gorsch.
Dancing on Ice, 6.00pm Sunday, Virgin Media One
This year's skating celebrities include reality star Gemma Collins, Coronation Street actress Jane Danson, Loose Women's Saira Khan, X Factor's Saara Aaalto, and our own Brian McFadden.
Winning Streak, 8.15pm Saturday, RTÉ One
Sinead Kennedy and Marty Whelan return for another run of the National Lottery scratch card game show where five players are guaranteed to win an array of cash, cars and holidays in a series of games with over €500,000 up for grabs.
It could be you! Just not this week though . . .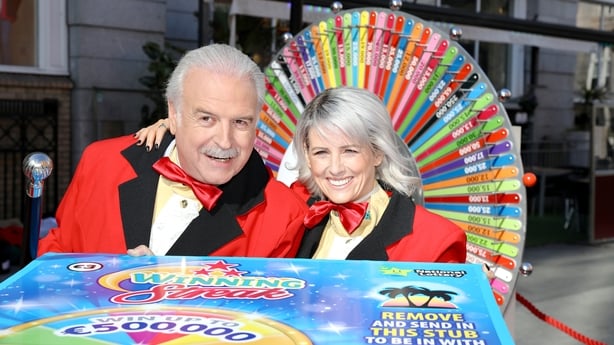 The Greatest Dancer, 8.00pm Saturday, BBC One
Just what the world needs now: a brand new talent show based on dancing. That makes three dance-related shows starting this weekend.
Former Strictly Come Dancing champion and former judge Alesha Dixon and Diversity's Jordan Banjo host the brand-new dance talent show which will see dancers of all and any age and dance style compete to win £50,000 and a chance to perform on Strictly.
The Voice, 8.00pm Saturday, Virgin Media One
Emma Willis will again host the singing competition with a stellar panel of coaches - Jennifer Hudson, Olly Murs, Tom Jones and will.i.am - while Jennifer Hudson and Olly Murs will be the show coaches.
Young Sheldon, 7.30pm Friday, RTÉ One
It's the second season premiere of this enjoyable spin-off sitcom that focuses on the early life of The Big Bang Theory's Sheldon Cooper.
In this opener, Sheldon dismantles the refrigerator to stop an annoying hum, and then gets a paper delivery job to pay for the repairs.
George Clarke's Amazing Spaces, 8.00pm Sunday, Channel 4
The programme that showcases the most ingenious small space designs returns for a new run. In the first episode, George Clarke travels to Suffolk to meet Simon, who wants to convert a railway cattle carriage into a luxury mobile holiday home for his mother.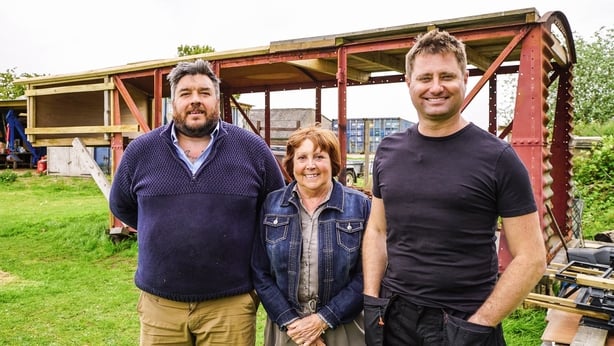 Big Fat Quiz of Everything, 9.00pm Friday, Channel 4
Question master Jimmy Carr is joined by Sandi Toksvig, Joe Lycett, Katherine Ryan, Big Narstie, David Baddiel and Frank Skinner as they compete to see who knows the most about music, science, film, TV and more.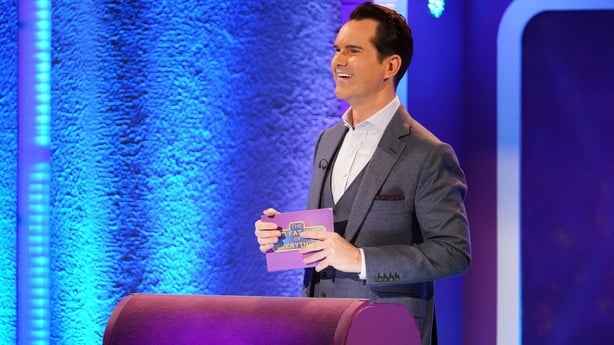 Can't Stop Dancing, 8.30pm Friday, RTÉ Two
The preview show for Dancing with the Stars is once again hosted by Bláthnaid Treacy. Every week, fans can go behind the scenes with Bláthnaid getting the low down from the judges, the professional dancers and the stars.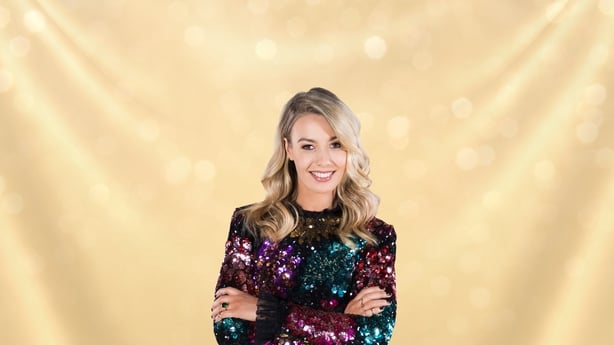 World's Weirdest Homes, 7.00pm Sunday, Channel 4
From an underground cave blasted with dynamite in the Australian desert and an eco-friendly spaceship that landed in a French field, to a dystopian Disneyland in the Californian desert, here are some of the planet's fabulously bizarre residences.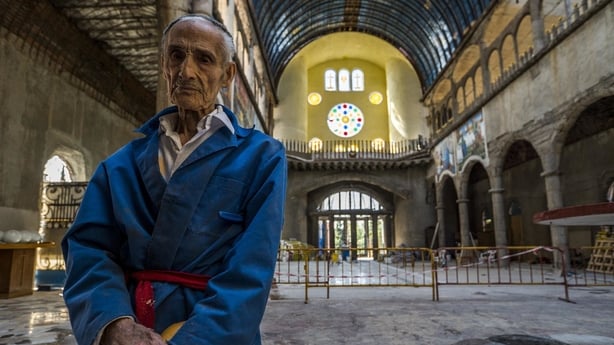 Top of the Pops: the Story of 1987, 9.00pm Friday, BBC Four
As the TOTP TARDIS lands at 1987, this special takes a glance at the year in its totality, and is followed at 10.00pm by Top of the Pops 1987: Big Hits.
After that, there's a welcome repeat of the excellent The Kate Bush Story: Running up that Hill and the clip compilation Kate Bush at the BBC. If you can last the pop-tastic pace, Only Yesterday: The Carpenters' Story follows at 1am.
Here's a classic video from 1987:
Cuckoo, 11.25pm Friday, BBC Two
Greg Davies's comedy is back for another run. The Thompson clan is getting back to peace and quiet following Dale's departure, until Ken receives some unexpected news of the sister he never knew he had - Ivy, played by Andie MacDowell.
SAS: Who Dares Wins, 9.00pm Sunday, Channel 4
25 men and women are sent high into the spectacular and punishing Andes mountains in central Chile.
Chief instructor Ant Middleton and his Directing Staff (DS) Foxy, Ollie and Billy, have never worked with women on this course and have no idea how many will make the grade.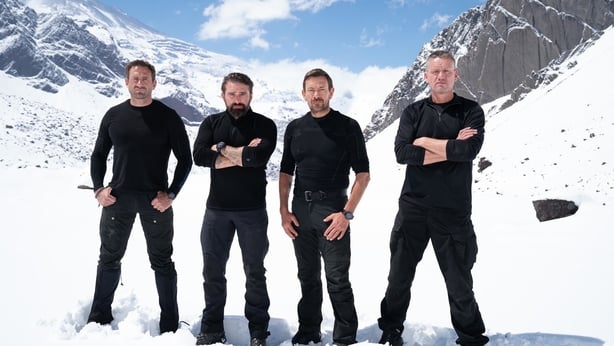 Ending this weekend
Luther, 9.00pm Friday, BBC One
This fifth season of the Idris Elba-starring drama's been pretty impressive, and comes to a conclusion tonight as Luther's increasing absence from the case means Halliday leads the hunt for a monster on the loose - a killer determined to complete his final macabre masterpiece.
Billy Connolly: Made in Scotland, 9.00pm Friday, BBC Two
This second and last part of an intimate insight into the life of the uniquely talented comedian Billy Connolly explores the influences and motivations that made him the comic legend that he is today.
Weaved around personal accounts and interviews from famous faces, Billy's life is revealed in all its glory - a shaggy dog story approach to his work and one that has turned him from Billy Connolly the welder into Billy Connolly The Big Yin.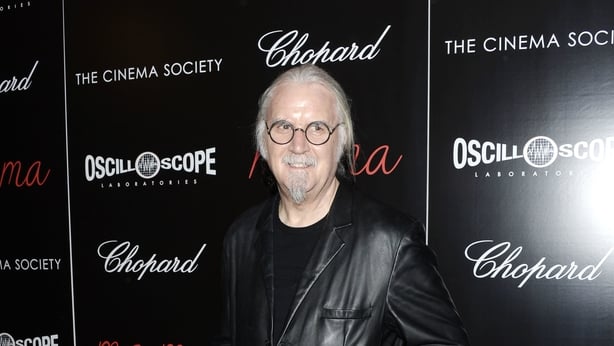 Who Wants to Be a Millionaire? 8.00pm Sunday, Virgin Media One
Jeremy Clarkson hosts tonight's final episode giving six new contestants the opportunity to become the sixth millionaire in the show's history. No coughing!
New to Download
Ten Percent (Call My Agent!): Season 3, from Friday, Netflix
Rising tensions prompt two agents to hatch a secret plot in a new season of French showbiz antics with Isabelle Huppert, Monica Bellucci and Jean Dujardin.
Weekend movies
Nightcrawler, 9.15pm Saturday, RTÉ 2
Jake Gyllenhaal is excellent in this drama that's a bit of a mash-up of Martin Scorsese's Taxi Driver and The King of Comedy, and directed by Dan Gilroy.
Gyllenhall plays Louis Bloom, a con man desperate for work, who muscles into the world of LA crime journalism, where he blurs the line between observer and participant to become the star of his own story.
Se7en, 11.30pm Friday, RTÉ 2
Most notable for its shock ending, this 1995 drama directed by David Fincher stars Morgan Freeman, Brad Pitt, Kevin Spacey, in a tale of two detectives - one a rookie, the other a veteran - hunting a serial killer who uses the seven deadly sins as his modus operandi.
Inception, 9.00pm Sunday, RTÉ 2
It's a pretty good weekend for movies on terrestrial TV, and here's a visually impressive slice of sci-fi drama.
Christopher Nolan directs Leonardo DiCaprio, Joseph Gordon-Levitt and Ellen Page in a mind-boggling story about a thief who steals corporate secrets through the use of dream-sharing technology, and is tasked with planting an idea into the mind of a CEO.
Box Set Binge
Sally4Ever: Season 1, from Sunday, Sky Box Sets & NOW TV
Here's a chance to catch the latest squirm-fest from Julia Davis, who stars as Emma, a narcissistic pansexual who's an aspiring singer and actress.
She attracts the attention of Sally (superbly played by Catherine Shepherd), a timid, straight-as-a-dye woman who has spent a decade dating the slightly-controlling and hugely annoying David (Alex Macqueen).
Once Emma sinks her claws in, it causes all kinds of mayhem in both Sally's private and public lives.
Click here for full TV listings