The Big Bang Theory returns for its final run, Harry Enfield's back in a new comedy, while Food Unwrapped offers a timely Diet Special . . .
Pick of the Day
The Big Bang Theory, 7.00pm, RTÉ 2
Back for a 12th and final season, here's yet another American sitcom that's well past its best, but still remains a massive global success.
Picking up after last season's wedding finale, Sheldon and Amy go on their honeymoon to New York City, starting with Legoland New York.
Sheldon's insistence on scheduling their lovemaking stresses Amy, and - typically - he says he only does it to remind himself to be intimate with her.
Elsewhere, Leonard and Penny discover Mr Larry Fowler hiding from his wife (played by Kathy Bates), while Raj instigates a Twitter feud with Neil deGrasse Tyson.
New or Returning Shows
Island of Dreams, 10.00pm, BBC Two
Here's a brand new comedy pilot which draws heavily on a rich heritage of island-set TV shows, from Fantasy Island to Lost to Thunderbirds.
Necker Island has white sands, turquoise sea and girls in bikinis serving drinks. But it also has Richard Branson (aka Harry Enfield), who's a great talent for solving the problems of messed-up celebrities while they're enjoying some island luxury.
But does Branson have a more important master plan - a dark secret involving interplanetary travel?
Food Unwrapped Diet Special, 8.00pm, Channel 4
The show opens 2019 with a diet special full of hints and hacks for how to beat that post-Christmas bulge.
Kate Quilton hits the surf in Australia to find out if replacing carb and meat classics with popular veg and fruit-based alternatives is a good way to cut calories, while Dr Helen Lawal follows nine people who've been on nine-month diets, to uncover the truth about long-term dieting.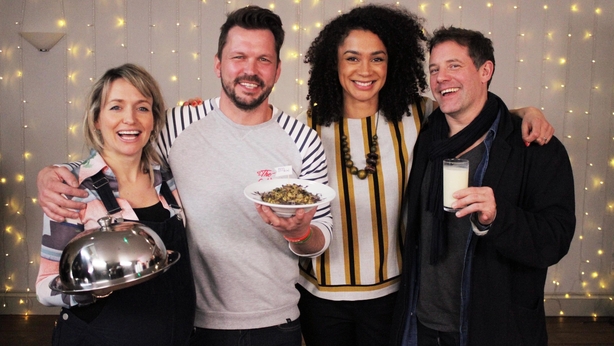 Back in Time for School, 8.00pm, BBC Two
This new series of the Back in Time strand takes school children on a time-travelling experience through seven iconic eras: from the 19th century right through to the 1990s, the youngsters are put through their paces through each time and culture change.
Starting in 1895, 15 pupils and three teachers are fast-forwarded through 100 years of education, as they explore what schools taught and the way they were taught it, reflecting the transformation in British life beyond the school gates.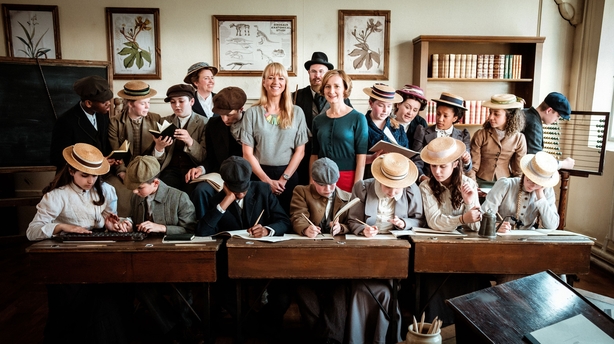 21 Kids and Counting, 9.00pm, Channel 4
Britain's biggest family is about to get even bigger as 21 Kids and Counting follows the chaotic and fascinating lives of Britain's largest family in the lead-up to the birth of their 10th baby girl.
As the family prepares for the next arrival, Sue and Noel Radford decide to head off on a super-sized package holiday to Benidorm, with 20 kids in tow.
With Sue and Noel spending quality time with the kids in the sun, 21 Kids and Counting offers a warm-hearted look at parenting, family and growing up surrounded by 10 times more brothers and sisters than most families.
Here are the Radfords with their new arrival on This Morning:
Don't Miss
Nicolas Roeg: It's About Time, 12.00am, BBC Four
Here's a timely repeat of this excellent Arena special about one of British cinema's most unique and interesting directors, the recently-deceased Nicolas Roeg, whose cinematic CV includes Don't Look Now, Performance and Walkabout.
With unprecedented access Arena captured the then 86-year-old in his London home, examining his unique vision of cinema and his films' very special language and style.
Here's the trailer for his 1973 classic, Don't Look Now:
The Brother, 10.30pm, TG4
This absolute gem from the 1970s is a film version of Eamon Morrissey's legendary stage play based on the always hilarious and often absurd works of Flann O'Brien/Myles na gCopaleen.
If you haven't seen this before, you're in for a comic treat. And if you have seen it before, you know you're in for what Flann O'Brien might have called a comic re-treat.
Here's the story of the Ringsend Cowboys:
Click here for full TV listings