In the pre-Christmas deluge, the publication of the lyrics of Kate Bush' immortal songs may have arrived quietly for some but the fans will be spreading the word.
The work, How To Be Invisible: Selected Lyrics is the Wuthering Heights singer's first book, which gathers lyrics from songs released over the past 40 years. 
Published by Faber & Faber - who previously published lyrics by Billy Bragg, Van Morrison, Joy Division's Ian Curtis, Jarvis Cocker and Neil Tennant -  the book features an introduction by Cloud Atlas author David Mitchell. The author and major Bush fan wrote three spoken-word sections for Bush's 2014 Before The Dawn performances. 
"For millions around the world, Kate is way more than another singer-songwriter: she is a creator of musical companions that travel with you through life, " writes Mitchell. "One paradox about Kate is that while her lyrics are proudly idiosyncratic, those same lyrics evoke emotions and sensations that feel universal.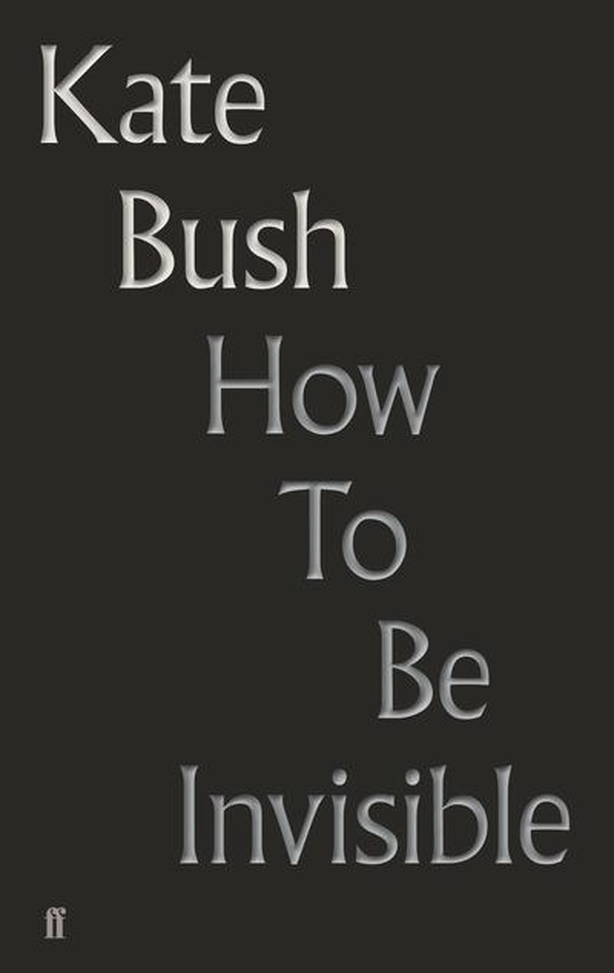 "Literature works in similar mysterious ways. Kate's the opposite of a confessional singer-songwriter ... You don't learn much about Kate from her songs. She's fond of masks and costumes – lyrically and literally – and of yarns, fabulations and atypical narrative viewpoints.
"Yet, these fiercely singular songs, which nobody else could have authored, are also maps of the heart, the psyche, the imagination. In other words, art.' 
The book is celebrated by The Guardian critic in today's edition of the newspaper. "If there is one (lesson) to be drawn from How to Be Invisible, it isn't that Bush is unknowable, but that life is: how much can we ever know about love, ourselves, the things we lose? She is never cowed by the uncertainty. Her songwriting suggests the only way to weather it is with curiosity . . ."