Singer-songwriter Carole King, who co-wrote (You Make Me Feel Like) A Natural Woman for Aretha Franklin, has paid tribute to the soul singer who died in August.
"Gerry Goffin and I were thrilled to be able to write (You Make Me Feel Like) A Natural Woman," King told EW's Best of 2018 issue.
"When we heard it, it was not only her magnificent voice, but the whole arrangement. It was very different than the demo I had made, and then there's the version that I did on Tapestry (King's landmark 1970s solo album) which is very different from her version as well.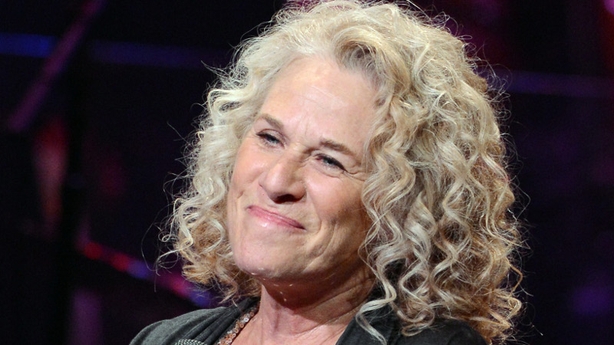 "I mean, there's just all these different ways to do it. Many great female singers have recorded it. But nobody can do it better than she can."
"The only thing that topped the original was her performance at the Kennedy Center Honors in 2015," said King. 
"She gave her all. After all these years, not only did she still have it, she had it and more. She came out and then she sat down at the piano, and my face just lit up. She's one of the most gifted piano players. Period."
Aretha Franklin died in Bloomfield Hills, Michigan on August 16 at the age of 76.