Mrs Brown may not have won the best decorated house in Finglas on RTÉ One's Christmas Day's special but she was the winner in the ratings, with Mrs Brown's Boys - Exotic Mammy watched by an average of 612,000 viewers and a 41% share, and a 37% share among younger audiences (15 to 34s).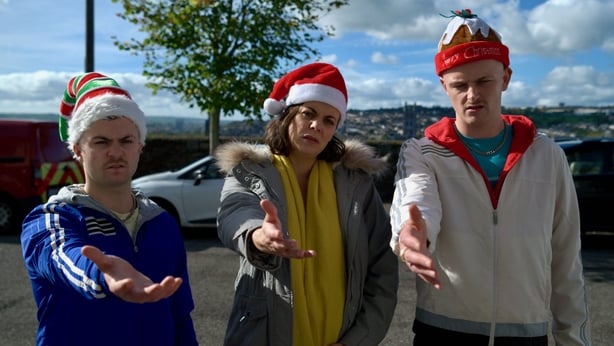 The Young Offenders had 480,000 viewers and 36% share, with a 39% share among 15 to 34s. The eagerly awaited seasonal special starred Alex Murphy, Chris Walley and Hilary Rose, with Robert Sheehan guest starring. In addition, it has been streamed to date over 18,000 times on RTÉ Player.
Overall, younger viewers (15-34s) were up across RTÉ on Christmas Day, with a combined average share - across RTÉ One, RTÉ2, RTÉjr and RTÉ News Now - of 39%.
A Fair City hour long special which aired on Christmas Day on RTÉ One had a 20% share among 15 to 34s. Overall it was watched by an audience of 349,000, with the following Stephen's Day episode drawing 391,000 viewers.
The most popular movie to air over the period was Home Alone which aired on Christmas day and was watched by 36% of 15 to 34 year olds. Second most popular was The Jungle Book, which also aired on Christmas Day, with Star Wars: The Force Awakens and The Magnificent Seven also faring well with audiences.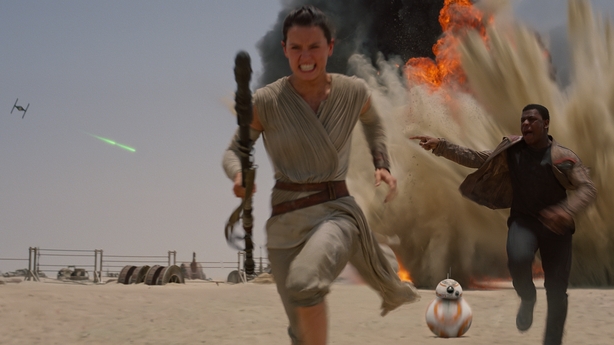 A festive Late Late Show last Friday and two episodes of RTÉ News also featured in the top five programmes to air over the period (December 21 to 26)
On RTÉ2, comedy also rated highly, featuring the Fr.Ted Christmas Special (232,000), The Podge & Rodge Show (136,000) and Bridget & Eamon - The Musical Society (196,000); plus high rating movies including the Harry Potter season, Jurassic World (174,000) and Despicable Me 2 (189,000).