Brian McFadden has revealed that reality TV star Gemma Collins gets blocked from the Dancing on Ice WhatsApp group if she's "rude".
The former Westlife singer is appearing on the ice skating reality series alongside The Only Way Is Essex star Collins, and spilled the beans about the contestants' strict group chat policy.
He told the Press Association: "She gets removed when she's rude.
"She can be a diva to all the ITV people, but if she's a diva to us she gets blocked."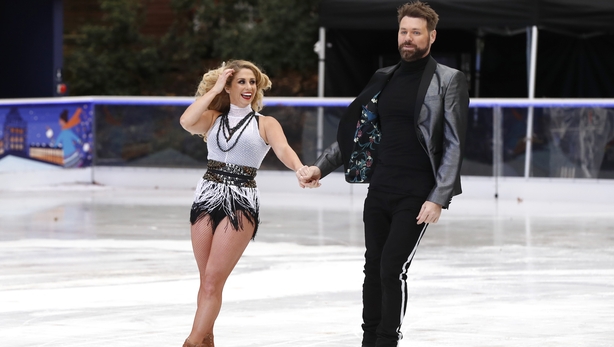 Fellow contestant and former Strictly Come Dancing professional James Jordan revealed that the group which frequently blocks Collins is called "Icicles", adding "there's only about three of us that get involved".
Meanwhile, McFadden said that romantic feelings are unlikely to blossom on a show like Dancing on Ice, compared to the famous Strictly "curse".
The singer said: "It's different on this show than Strictly, how intimate Strictly is, it's quite touchy-feely."
However, the Irish singer-songwriter admitted that the hotel bar after the Saturday night show would be a "slaughterhouse" as the contestants let off steam.
Dancing On Ice is due to kick off in early January and will be hosted by Holly Willoughby and Phillip Schofield.