Christmas never runs smoothly in Soapland! We've got the lowdown on what's happening this festive season in Fair City, EastEnders, Coronation Street and Emmerdale.
FAIR CITY
It's a tumultuous time in Carrigstown over the festive period, with laughs, tears and everything in between.
Melanie and Alex's struggle with homelessness becomes more desperate
Melanie's troubles continue as she realises she can't keep sleeping in the laundrette and she decides to buy a car. When Alex discovers where she's been sleeping, she lies to him and says she will accept help and tells him the car is for apartment hunting. Melanie finds a parking spot for her new home and settles down for a night in her car, scared and alone. Alex is set for more turmoil when he finds out where his mum has been sleeping.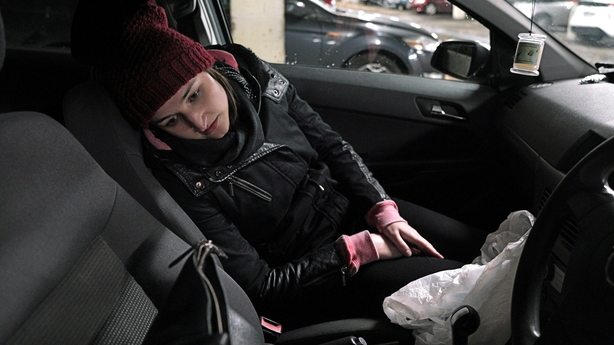 The Robbie, Carol and Hayley love triangle heats up
Tensions between Carol and Hayley worsen but the pair agree to put their differences aside to celebrate Christmas. Carol is devastated when she sees Robbie and Hayley in a clinch and finds it impossible to be around them. Carol and Hayley later have a stand-off and Hayley admits how much she loves Robbie. Wracked by guilt, Carol can't tell her about her and Robbie's indiscretion. It all comes to a head when Carol tells Robbie she loves him too much to stay in Carrigstown, how will he respond? Hayley later take the ultimate step and proposes to Robbie...This is unlikely to end well for her.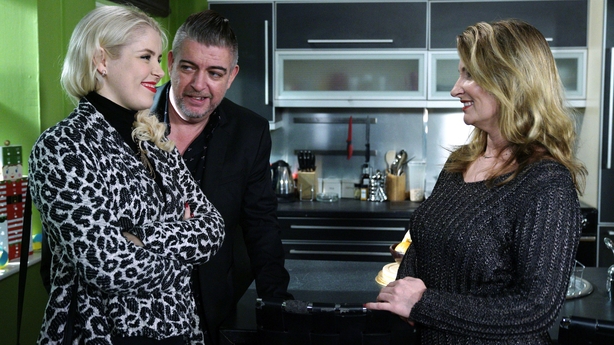 Also happening in Fair City this Christmas...
Ellie says she doesn't want to go back to Brazil
Heather and Ellie got a warm welcome when they returned to Carrigstown this Christmas, but there was drama in store when Ellie said she doesn't want to go back to Brazil and that she has no friends there. Bob and Renee are at odds about what to do, and Renee is shocked when Heather breaks down, saying she's a terrible mother. Heather decides to let Ellie make her own decision about staying.
Decco struggles through the festive period with little cheer
Decco has had a tough year and tells Farrah that he doesn't want to celebrate Christmas day. Paul sympathises with Decco as he struggles to bring himself to visit Kerri-Ann's grave. Decco agrees to have Christmas dinner at the Brennan's and tries to make the most of Samantha's first Christmas.

Wayne gears up for the launch of the garage
A nervy Wayne can't help but feel sidelined when he sees Orla and Tommy together. Orla has an idea about how to fix her mistake and organises a celebrity to open the garage. Wayne is convinced it will be Imelda May. Wayne is in a cheery mood as the garage launch approaches. but he puts Garda Doran's nose out of joint when he asked him to provide security on the launch night.
The launch is a huge success, even though the celebrity cancels their appearance at the last minute, and Orla and Wayne share a special moment.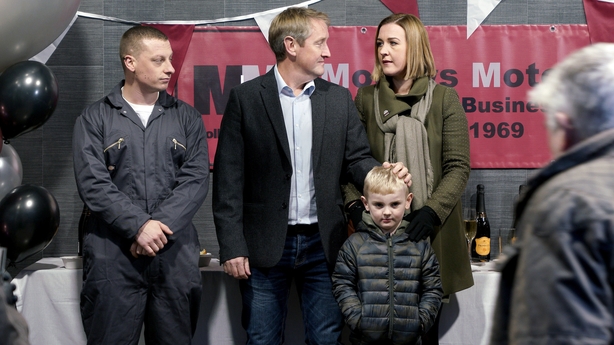 Renee and Bob prepare for their big day
Renee is excited to tie the knot with Bob and Jim surprises her with a vintage car to take her to the venue. However, they run in to a spot of bother as the car Jim is driving was reported stolen. Renee and Jim are both arrested, not ideal for a wedding day! Bob arrives into the garda station to save the day, and he and Renee make it down the aisle.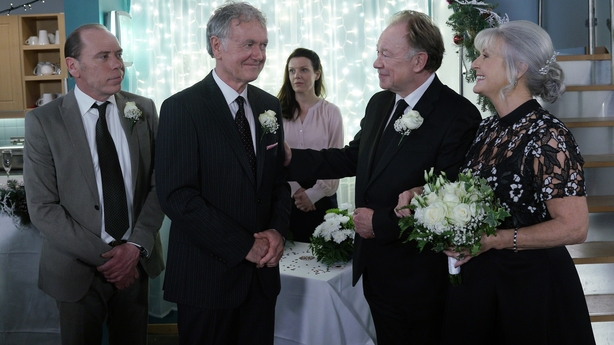 Fair City airs on Sunday 23 at 8:30pm, Tuesday 25th at 9:05pm with a special hour-long episode, Wednesday 26 at 9:00pm and Thursday 27 at 8:00pm.

EASTENDERS
Hayley and Alfie's baby secret finally comes to light
Hayley and Alfie's baby secret looks set to electrify Albert Square this Christmas. Alfie is trying to patch things up with Kat and get their marriage back on track, but when he produces her wedding ring she rebuffs him.
When Christmas Day arrives, Kat is determined to have the perfect family day, but little does she know her world is about to be turned upside down when the shocking truth about Alfie and Hayley finally comes out, leading to consequences no one could predict.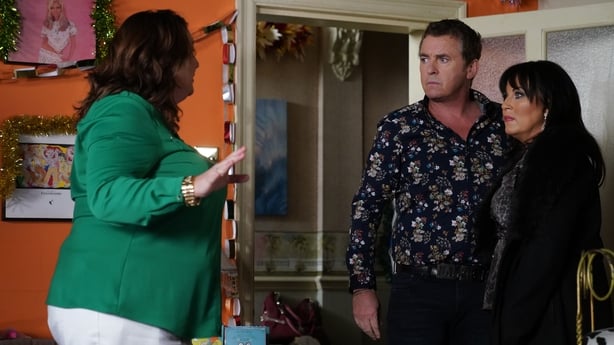 Mitch turns up on Karen's doorstep
On St Stephen's Day, as Karen prepares to host a family meal with Kandice, she is stunned when Mitch turns up asking to see Keegan.
After Karen sends him on his way, the family sit down for dinner, but there's ructions in store when Karen realises her sister is hiding Mitch in the bathroom.
How will Keegan react to seeing his father again and can he forgive him?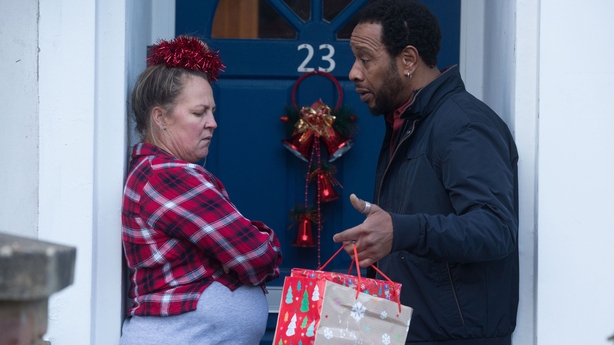 Mel plans to get her revenge on Ray
Mel is in full preparation mode for her wedding and refuses to let Ray distract her from her goal to bring him down.
Things look set to fall apart however when Mel meets Maddie who admits she's having doubts about their plan. Can Mel convince Maddie to help her?
On the day before the wedding, Mel puts the final pieces of her plan into place, but she grows concerned that Ray is getting suspicious and asks Shirley to distract him from coming home. The residents prepare for Mel and Ray's big day, but little do they know that Mel has only one things on her mind – revenge. What exactly does she have planned and will her day go off without a hitch?
Events quickly spiral out of control leading to an explosive series of events...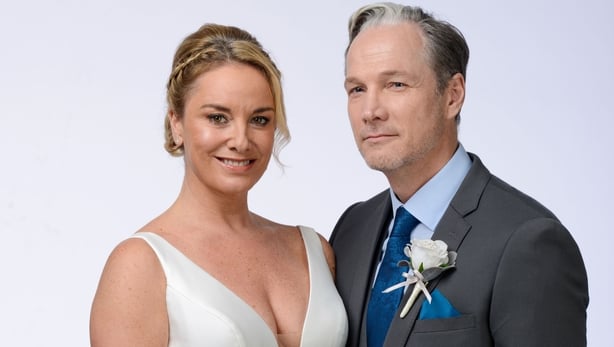 Also happening on EastEnders this Christmas...
Phil's trip to the Minute Mart ends in chaos when he and Kim accidentally get locked in the store room. Things go from bad to worse when Kim goes into labour!
Denise worries when there's no sign of Kim at a concert and when they spot an ambulance at the Minute Mart she fears the worst. However when they arrive, they find Kim with her baby.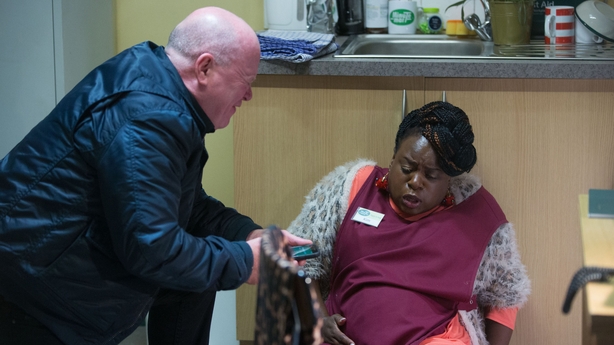 Elsewhere, the Carters prepare for the Christmas karaoke at The Vic, but as the celebrations get underway, Mick and Linda struggle to put recent events behind them.
Meanwhile, Stacey reaches out to Max to check in on him and the two share a touching moment.
We need your consent to load this YouTube contentWe use YouTube to manage extra content that can set cookies on your device and collect data about your activity. Please review their details and accept them to load the content.Manage Preferences
EMMERDALE
It's never a dull Christmastime on Emmerdale, and this year is no different – there's surprise weddings, family feuds and a whole lot of dilemmas in the Dales.
Marlon shocked by surprise wedding
After some wedding cake drama, Jessie worries that her wedding is cursed and can't help but think that everything is going to continue to go wrong, but after some words of support from Belle, April and Lydia, she starts to feel a bit better, but when Marlon lands himself in a sticky situation, maybe she was right to fear the worst...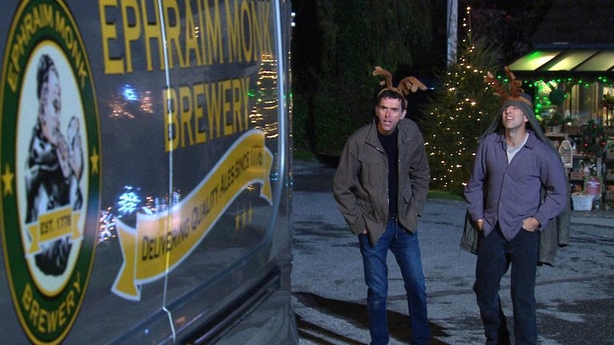 Marlon and Sam enjoy a night of drinking in the Woolpack, but Charity has to throw them out when she catches them drinking straight from the beer taps. As they make tracks, Charity's alcohol delivery catches their eye, and they end up falling asleep in the back of the truck. Of course it sets off, and the pair wake up on Christmas day in the middle of nowhere. Sam sees the funny side of things until Marlon tells him that it's Sam's surprise wedding day to Lydia... Not knowing it's actually his own surprise wedding he needs to be back on time for!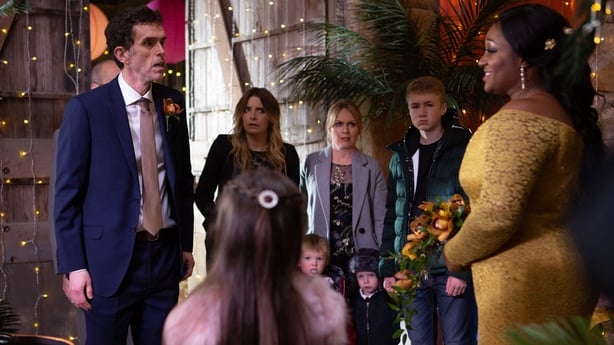 Back in the village, Lydia is forced to tell Jessie that she doesn't know where either of the lads are, and the big question is whether they will make it back on time... And if they do, will they be in any fit state for the ceremony?
Cain seeks revenge after Matty is attacked
When Matty is attacked outside a New Year's Eve party by his ex-boyfriend Isaac, he confides in Cain who then tells Moira what happened. Moira confronts Matty about what happened, while Cain goes about seeking revenge. When Cain comes face to face with Isaac, he grabs him by the collar and pushes him, but is stopped in his tracks when it brings back memories of what he did to Joe. His moment of pause turns nasty when a gang surrounds him...
Cain is brutally beaten but afraid to go to the police in case he confesses to what happened to Joe, but after some encouragement from Victoria, Matty reports Isaac and his friends, which brings the police swirling. Can Cain avoid suspicion?
Also on Emmerdale this Christmas...
Rodney tries to reunite Nicole and Bernice
With the divide between Nicole and Bernice continuing to grow, Rodney decides this Christmas is the time to bring them back together, and he organises a dinner in the hopes it will force them to bond... But of course it doesn't all go to plan. Meanwhile, Bernice is freaking out about her upcoming 50th birthday.
Bob is in dire straits
Having clocked up so much debt, Bob is in the wars this Christmas as he tries to provide presents that he can't afford to his children, and he starts to panic about how he can manage the situation.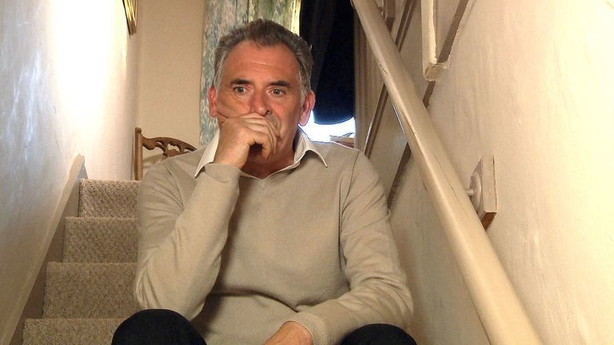 Charity surprises Ryan
Wanting to make his first birthday together extra special, Charity sets about throwing a surprise party for Ryan. When things don't go to plan she cancels it and tells everyone to go home, and by the time Ryan arrives the Woolpack is empty, and he is shocked to see all of the decorations and an emotional Charity standing before him
We need your consent to load this YouTube contentWe use YouTube to manage extra content that can set cookies on your device and collect data about your activity. Please review their details and accept them to load the content.Manage Preferences
CORONATION STREET
Sally has a nightmare before Christmas
It looks like this Christmas will be bleak for Sally when she discovers that her sister, Gina has slept with her husband, Tim.
It's Christmas Day and when Tim visits Sally in prison he drops the bombshell that he slept with Gina. Sophie meets up with Duncan and is shocked when he confirms that Gina is in love with Tim.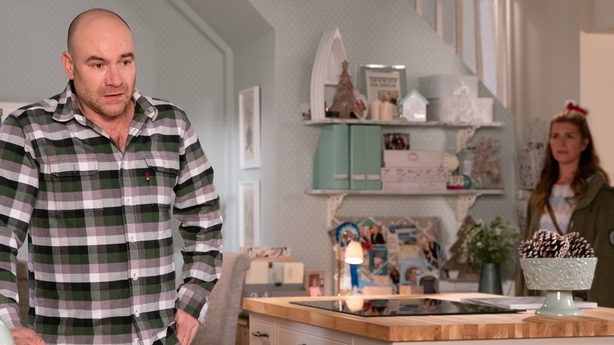 As Tim, Gina, Yasmeen and Geoff tuck into their Christmas dinner, Sophie breaks the news that Gina has been secretly meeting up with Duncan.
Also happening in Coronation Street this Christmas...
Gemma sees a different side of Johnny
Gemma pushes Jenny to get her injuries attended to and tells Johnny he needs to stay behind the bar with Liz. After a trip to A&E, Jenny tells Rita she has a fractured rib. When Rita drops the bombshell about Johnny's affair with Liz, Jenny vows to forget about it.
Sarah is going to be home alone at Christmas
Audrey spends the day getting drunk with Sarah while Lewis minds the kids. Sarah takes a call from Gail saying she's stuck in Milan. When Bethany admits she's working Christmas Day and Izzy reveals that Gary's going to Bristol, Sarah's furious.
A suspicious Gail spys on Lewis
A very suspicious Gail steals Lewis's diary and notes his next appointments. Gail follows Lewis to a posh hotel and watches in anger as he wines a dines a glamorous lady. Having followed Lewis and his lady friend upstairs, a furious Gail manages to take a sneaky picture of them as they enter their hotel bedroom.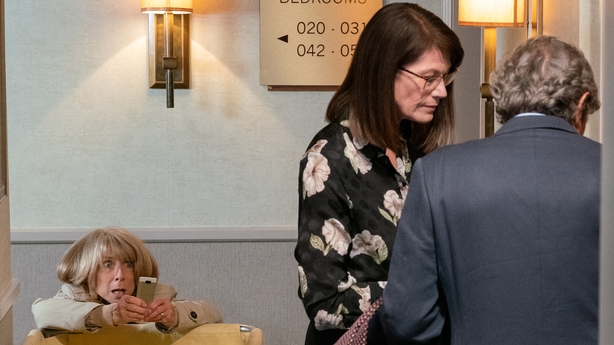 Audrey pulls the Platts together
Audrey decides The Platts will go to the Bistro for Christmas dinner so that Bethany can be with them. Nick, David and Sarah decline until Audrey says she will also share out her winnings and Nick clocks Lewis's concern. Lewis also acts odd when his phone rings and he doesn't answer the call.