Actor Jeff Goldblum recently managed a number one jazz album, somewhat on the quiet in the US Billboard charts and his long-standing weekly gig in LA continues apace.
"If I'm not out of town doing something, I'm there every week," the actor and piano player said of his residency with the Mildred Snitzer Orchestra at LA club Rockwell.
With sterling help from guest vocalists Imelda May, Haley Reinhart, and Sarah Silverman alongside trumpeter Till Bronner, Goldblum's The Capitol Studios Sessions recently made the Number One slot on Billboard's Jazz Albums chart.
Among the highlights are spirited readings of Herbie Hancock's Cantaloupe Island and Charles Mingus' Nostalgia in Times Square.
Goldblum told Rolling Stone how he and fellow actor and musician Peter Weller had just done The Adventures of Buckaroo Bonsai in 1984 when the musical project got into its stride.
"Weller plays around on the trumpet and he and I would get together at my house and play and run through some songs.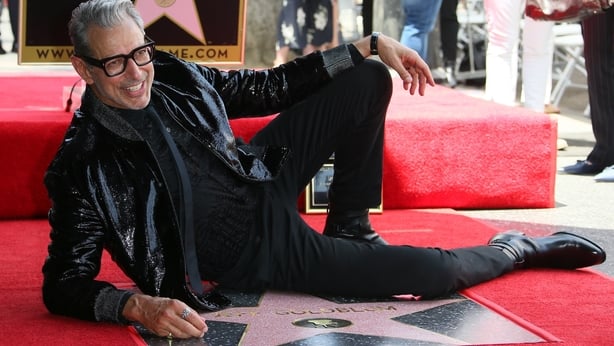 "Then he did a movie with Woody Allen and he came back after that and said, `I was talking to Woody who said, 'Oh, you and Jeff get together and play? You guys should do what I do and have a regular gig and play with good guys and you'll get better and it'll be fun'.'"
The pair set up casually one Sunday brunch at Rockwell and continued ever since. They are complemented in the combo by guitarist Peter Harris and L.A. studio bassist Kim Darigan. The new album is intended to capture the atmosphere of a Mildred Snitzer Orchestra show at the Rockwell.
"When we go to Paris or Berlin or the London Jazz Festival, we'll do 45-minute sets. At Rockwell, I start talking to the audience with this handheld microphone at 8:30 and I just keep going till 11. I make sure that I've peed before and I just keep going," the 66-year-old actor said.
"The band takes a little break in the middle and I take pictures with people and I get to know them and meet them. It goes on for all that time and there's a lot of talking."
We need your consent to load this YouTube contentWe use YouTube to manage extra content that can set cookies on your device and collect data about your activity. Please review their details and accept them to load the content.Manage Preferences