Adam Garcia has said he thinks his performance in Coyote Ugly "was terrible" but admits he feels honoured to be part of "something that is now inside culture".
The 45-year-old actor, who got his Hollywood break playing Kevin O'Donnell in the 2000 hit film, says he never predicted the movie, which also stars Piper Perabo and John Goodman, would become a cult classic.
Speaking to RTÉ Entertainment, he said: "I think it's actually grown on me as a movie. It was Jerry Bruckheimer [co-producer] and he's got a history of making enormous cult films albeit bigger budget ones. 
"I don't think we knew it was going to strike such a chord with people or that it would become a movie that was handed down generationally. I'll get people who are like 15 going 'oh, I really loved that movie' and I'm like 'it's older than you!'
"I feel quite honoured to be a part of a cultural zeitgeist and something that is now inside culture - that's really cool," he added.
We need your consent to load this rte-player contentWe use rte-player to manage extra content that can set cookies on your device and collect data about your activity. Please review their details and accept them to load the content.Manage Preferences
Garcia, who has since worked on reality dance shows Got to Dance and Dancing with the Stars, admits he thought his performance as the cheeky 'bar owner' was rubbish.
"I thought my performance in it was terrible to be honest. Now, I can sort of look back after eighteen years, and see it as an amazing moment in my life as an actor.
"It was my first Hollywood film, and to be a part of it and to learn from that, it's special."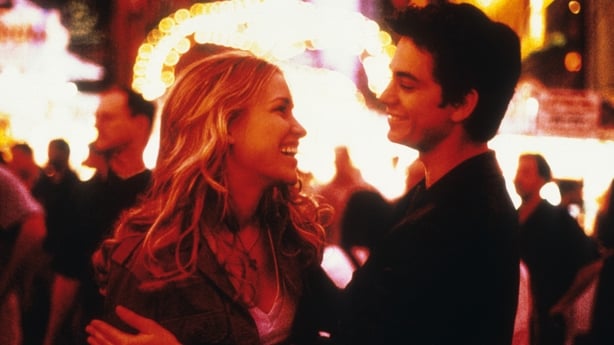 Garica was in town to promote Ireland's first Performing Arts Expo called Perform, which is a collaborative educational performance event, bringing together singers, dancers, actors, musicians and musical theatre performers.
"It's the 15th - 17th of February, so it's next year. It's a grand exhibition, if you will, of all performing arts. There's a lot of events and exhibitions around dance, musical theatre, singing, drama and acting. 
"It's quite encompassing. There are lots of different facets from people with new products to classes I'll be teaching. When I'm there I'll be teaching Tap, drama and musical theatre as well.
"Kimberly Wyatt is coming and she'll do contemporary dance and what they call 'commercial dancing' which is where she made her bread and butter for so long, before she joined the Pussycat Dolls.
"There will also be lectures and meet and greets along with performances from professionals. I'll be performing as well.
"Groups from various dance schools and colleges get to perform - which is a pretty amazing thing for people - just to experience dancing in an enormous room full of people," he added.
We need your consent to load this rte-player contentWe use rte-player to manage extra content that can set cookies on your device and collect data about your activity. Please review their details and accept them to load the content.Manage Preferences
Perform takes place from February 15 - 17, 2019 at the RDS in Dublin. For more information click here