Take That singer Gary Barlow has told BBC Radio 4's Desert Island Discs that it was important for him to be open about the death of his baby daughter because "men don't talk about those things".
Barlow and his wife Dawn Andrews' daughter Poppy was delivered stillborn at full term in August 2012. He has explained that the chapter in his recently published autobiography A Better Me about the couple's loss was re-written three times, and that he and his wife changed their minds several times about including it.
"For anyone who's been through anything like this, I think it's something you accept that you're going to be dealing with for the rest of your life," he told host Lauren Laverne on Sunday's programme.
"In a strange way, you don't want it to end because it's one of the few things you have to remind you, of the person that's not there.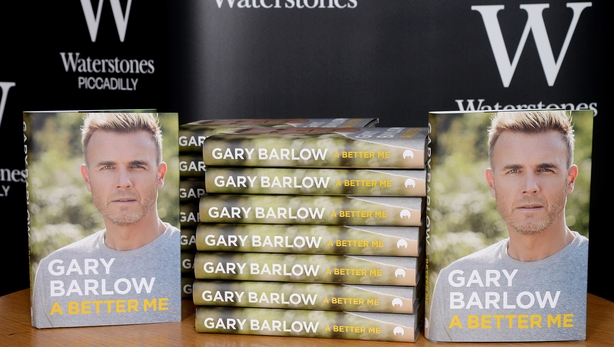 "So, in some ways, the pain and the grief brings you closer to them."
While Barlow initially felt his loss was "too painful and private to talk or comment on publicly", he later thought that he might be able to help others.
"It felt important to me, as a 47-year-old man, to talk about something bad that's happened and how it made me feel," he explained.
"You can pick up several magazines and know how women deal with things ... For some reason men don't talk about those things, so I think it felt important for me, as a man, to talk about that."
Barlow's Desert Island Discs programme is available on the BBC Sounds player.
If you have been affected by issues raised in this article, please visit: www.rte.ie/helplines.