Peter Jackson has said that although he didn't set out to write a message movie with his adaptation of sci-fi epic Mortal Engines, the film does have some parallels with contemporary society.
Peter Jackson and Philippa Boyen talk to RTÉ Entertainment
Mortal Engines, which is based on the books of the same name by Philip Reeves, is set in a far flung future when cities have become mobile and roam the earth hunting down smaller cities to add to their wealth and resources.
Speaking to RTÉ Entertainment, the Lord of The Rings director said, "We didn't really make it for any reasons for a political statement but for me it speaks of a moment in time, in the future in the case of the movie, where we have to stop doing what we're doing and destroying the planet, stop and let it heal itself.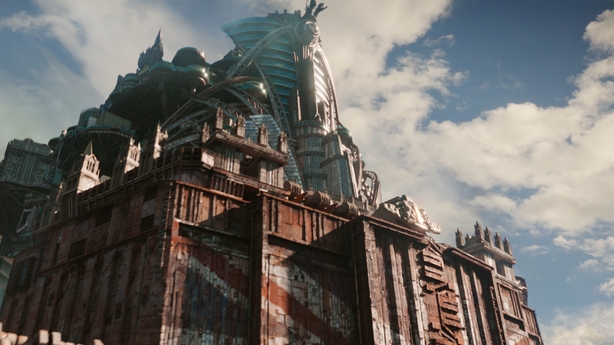 "The movie isn't anything about climate change but in a way that is what we should all be thinking about regarding climate change."
His co-writer Philippa Boyens, who wrote the screenplay for the Lord of The Rings trilogy, said, "We definitely didn't set out with any social commentary in mind because it's not what Philip Reeve did in the book.
"However, the whole thought of immigration and that these are cities on the move literally, as we all once were, coming from nomadic peoples. So it's really interesting in that having some relevance today. This is a world where there are no borders."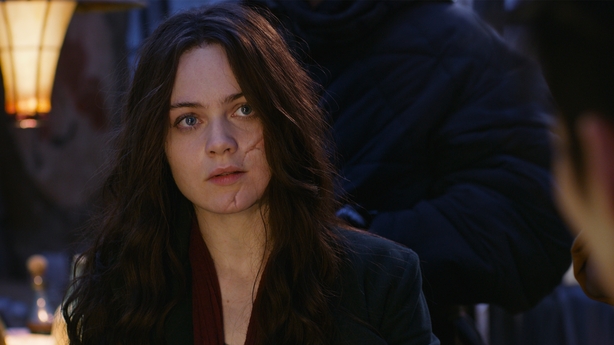 Jackson added, "It's also a world where immigrants are also welcome. The cities see the value in it. They know that if you absorb these people into your society then your society will be all the better for it."
In Mortal Engines, feral young woman Hester Shaw (played by Icelandic actress Hera Hilmar) teams up with renegade aviatrix Anna Fang (US actress Jihae) and London outcast Tom Natsworthy, who is played by Laois-born actor Robert Sheehan, to take on the might of London and in particular the power hungry Thaddeus Valentine, who is played by Jackson regular Hugo Weaving.
Mortal Engines is in cinemas on December 8.