If you're going no further than the sofa - and even if you are - here are some tips on what's worth watching on the box between Friday and Sunday. . .
Pick of the weekend
The Late Late Toy Show, 9.35pm Friday, RTÉ One
It's the biggest TV show of the year – and Ryan Tubridy will be leading the charge for a tenth time. That's a lot of festive jumpers!
As ever, Ryan and a cast of kids will bring fun, music and laughter to sitting rooms around the country. And this year's theme is The Greatest Showman, the hugely popular musical starring Hugh Jackman.
And of course Ryan and the Late Late Toy Show elves have a few surprises up their sleeves for the night and all will be revealed as the show goes on.
And if by chance some of the younger members of your household can't keep their eyes open for the whole show, there's a repeat on Saturday afternoon on RTÉ One at 3.15pm.
Here's last year's opening number:
New or Returning Shows
Darcey Bussell: Dancing to Happiness, 9.00pm Saturday, BBC Two
Since her retirement from professional ballet, Dame Darcey Bussell has become a formidable advocate for promoting dance in all areas of life.
She now believes that dancing is vital to keep her on an even keel and thinks that it can be an important tool for everyone's mental health. In this new documentary, she investigates why dance, more than any other form of exercise, has such a positive effect on mood and behaviour.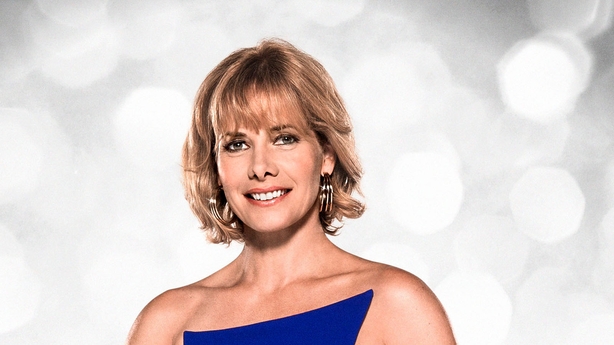 The Sinner, 9.00pm Saturday, BBC Four
Jessica Biel stars in this drama - previously broadcast by Netflix - as Cora Tannetti, a young mother who, after being overcome by an inexplicable fit of rage, commits a startling and very public act of violence without understanding why.
Detective Harry Ambrose, who is played by Bill Pullmann, is determined to find the answer behind this incomprehensible act.
Ministry of Justice, 11.05pm Friday, Channel 4
This brand new comedy takes aim at the world of crime and anti-social behaviour.
In this first episode, the Ministry attempts to solve Britain's drug problem by launching its own fake drug dealing service, and establishes the UK's first Designated Mugging Zone.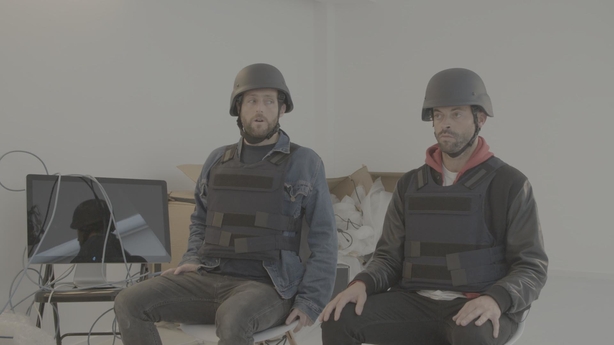 An Ríl Deal, 8.30pm Sunday, TG4
Máire Treasa Ní Dhubhghaill hosts TG4's Irish dancing competition with the prize of performing in New York for the winner. The judging panel consists of Sibéal Davitt, Breandán de Gallaí and Roy Galvin.
Secrets of British Animation, 9.00pm Sunday, BBC Four
An hour-long journey through more than a century of British animation, this documentary will examine the creative and technical inventiveness of some of the great animation pioneers.
It's followed at 10.00pm by Animation 2018, which showcases the best in new and emerging UK animation talent.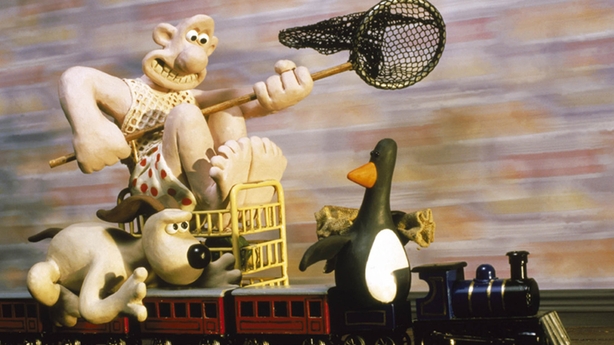 Gun No 6, 9.00pm Sunday, BBC Two
Docudrama following the story of Britain's deadliest illegal gun, charting every shooting of Gun No 6 and exposing the realities of modern gun crime.
Ending this Weekend
The X Factor, 7.30pm Sunday, Virgin Media One
It's The X Factor final weekend, and the remaining contestants take to the stage in the hope of impressing audience across the UK and the panel of judges one last time.
This year Simon Cowell managed the Girls, Louis Tomlinson oversaw the Boys, Robbie Williams had the Groups and Ayda Williams looked after the Overs.
Host Dermot O'Leary oversees proceedings and keeps the judges in check along the way.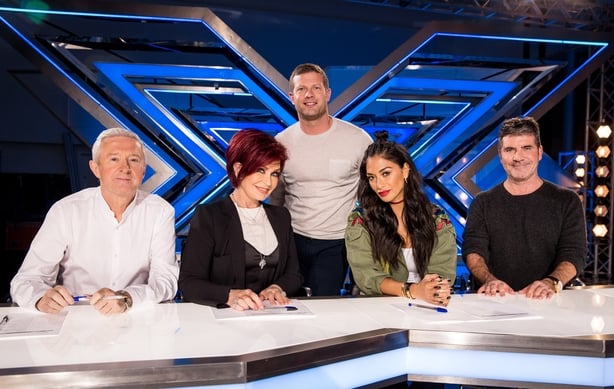 The Little Drummer Girl, 9.00pm Sunday, BBC One
In the final episode of the latest John le Carré adaptation, Khalil (Charif Ghattas) takes Charlie (Florence Pugh) to an isolated house where he builds a bomb for the planned attack on Professor Minkel, an outspoken academic.
Meanwhile, Kurtz (Michael Shannon) and Becker (Alexander Skarsgard) are concerned about Charlie's state of mind and where her allegiances lie. In her greatest test so far in the theatre of the real, Charlie delivers the bomb to the university moments before Professor Minkel is due to speak.
SWAT, 9.00pm Sunday, Sky One & NOW TV
Now, in the final life-or-death mission of this reboot, SWAT race to save the city from a sting of bomb attacks.
Meanwhile, Hondo is forced to get tough with Street when he lies to the team and that leaves Street's SWAT career in big trouble. Jessica is thrown a curve-ball by colleague Michael Plank and Deacon plans an elaborate way to celebrate Annie's good news - but he's not the only one with a surprise in store.
Alone at Home, 8.00pm Friday, Channel 4
It's the wrap-up episode of this four-parter where single mother Alison, a nutritional therapist from Nottinghamshire, leaves her four daughters for a long weekend to see if it makes them more self-sufficient.
New to Download
F is for Family: Season 3, from Friday, Netflix
Bill Burr, Laura Dern and Justin Long are back for another run back to the 1970s with the Murphy family, to a time when kids roamed wild, beer flowed freely and nothing came between a man and his TV.
This time around, Vince Vaughn joins the cast as Colonel Chet Stevenson.
Don't Miss
Stevie Wonder: a Musical History, 10.00pm Friday, BBC Four
Well-known fans celebrate Stevie Wonder and his music by selecting some of his best-loved songs.
One of the dominant figures in American music since he burst on the scene back in 1960s, he's a multi-faceted genius whose music has permeated popular culture. His musical achievements are lauded in this anthology of his greatest hits.
Contributors include actor Martin Freeman, singers Alexander O'Neal, James Morrison, Beverley Knight and Corinne Bailey Rae, New Order's Gillian Gilbert and Stephen Morris, DJs Ana Matronic, Trevor Nelson and Norman Jay, Heaven's 17's Glenn Gregory and Martyn Ware, journalist Sian Pattenden and presenter Emma Dabiri.
Here's the great man singing I Wish:
Weekend movies
Mission: Impossible: Rogue Nation, 9.00pm Saturday, Channel 4
Here's the fifth instalment in the action-thriller franchise starring Tom Cruise as Ethan Hunt, leading the team of secret agents who perform the impossible as standard.
This time around the IMF is revealed to have been infiltrated by baddies known as the Syndicate, and gets disbanded at a US government misconduct hearing.
While Hunt and the team remain set on stopping the Syndicate, they're considered rogue operatives.
The Greatest Showman, 8.00pm Saturday, Sky Cinema
Hugh Jackman trades razor-sharp claws and fuzzy mutton-chops for a top hat and tap shoes in this smash-hit, Golden Globe-winning musical biopic.
After his employer's bankruptcy puts his young family's already humble lifestyle in jeopardy, ambitious businessman PT Barnum (Jackman) decides to risk what little he has left to make it big. Inspired by his children, he sets up Barnum's Circus and assembles an incredible cast of talented misfits.
The Incredibles, 5.25pm Saturday, Channel 4
One of the greatest animated movies ever made - Craig T Nelson, Samuel L Jackson, Holly Hunter and Jason Lee provide the voices for writer-director Brad Bird's action-adventure about a family of superheroes trying to live normal lives.
Box Set Binge
Mosaic: Season 1, from Friday, Sky Box Sets & NOW TV
Set against the backdrop of a mountain resort town in Utah, Mosaic follows popular children's book author and illustrator Olivia Lake (Sharon Stone), a local celebrity in the tight-knit community.
But when she disappears, leaving behind a blood-soaked studio, the story becomes an intricate whodunit, and it is up to detective Nate Henry (Devin Ratray) and Eric's sister, Petra (Jennifer Ferrin), to unravel the mystery.
Click here for full TV listings