Britain's Duchess of Sussex, Meghan Markle, was caught off guard by Take That star Gary Barlow at a charity gala when the popstar revealed a surprising fact about her husband Prince Harry.
Markle was making her debut appearance at the annual Royal Variety Performance in London's Palladium theatre when she was greeted by Gary Barlow and his fellow Take That singers Howard Donald and Mark Owen.
Prince Harry was talking to the band about how long they've been in the music business when Barlow turned to Markle and said while pointing to Harry: "He's been on one of our records".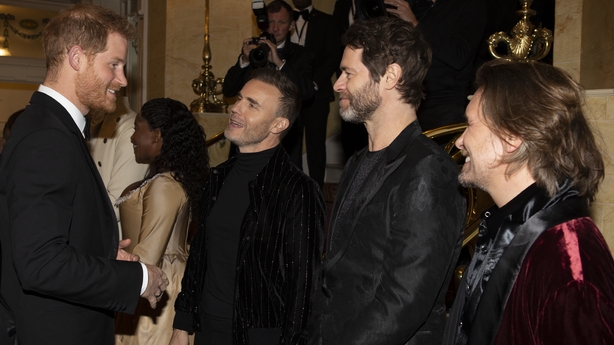 Seemingly not knowing if Barlow was joking or not, Markle laughed, before Prince Harry chipped in: "In Jamaica, wasn't it?"
Meghan Markle and Prince Harry chat with Take That at the London Palladium. Surely they'll play the hits to impress the Duchess @PA #royals #takethat pic.twitter.com/1wRh4D1XJc

— Rick Goodman (@rickgoodman13) November 19, 2018
The former Suits actress looked surprised while Barlow said: "That's right. He really is on there."
She then said: "Oh my goodness, you learn something new every day."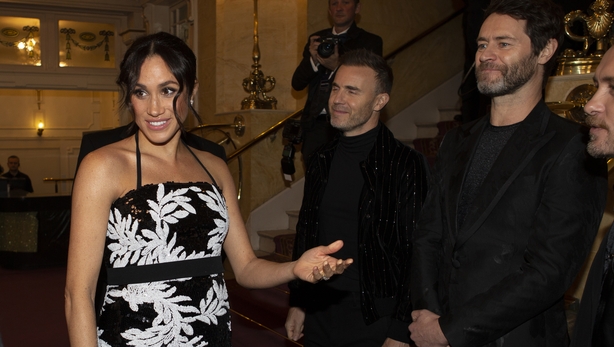 Markle also told the group: "I'm looking forward to seeing you closing the show."
The Duchess, who is expecting her first baby with Prince Harry next spring, wore a black-and-white sequinned Safiiya gown for the red carpet event.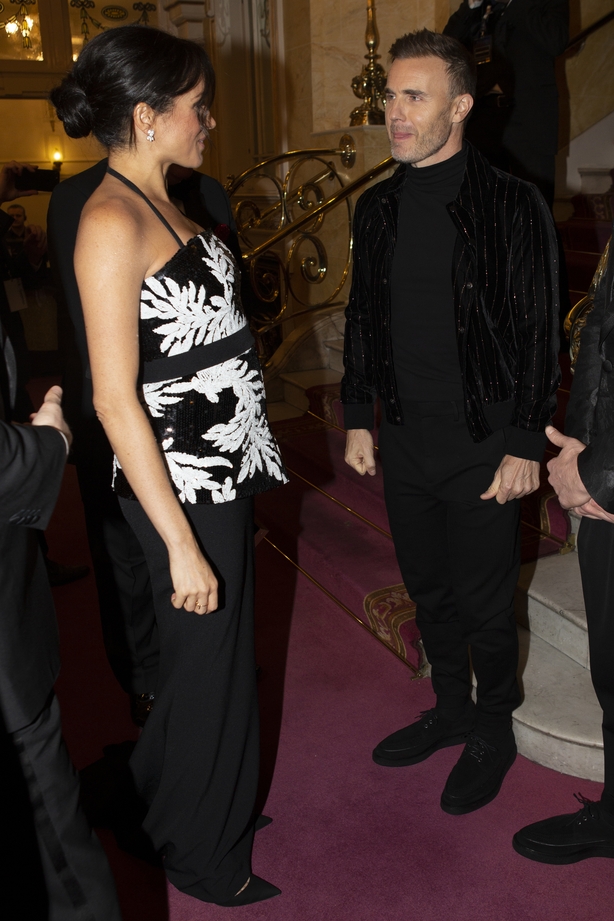 Take That performed at the star-studded Royal Variety Performance alongside Rick Astley, George Ezra, the cast of the musical Hamilton, and Britain's Got Talent winner, comedian Lost Voice Guy.